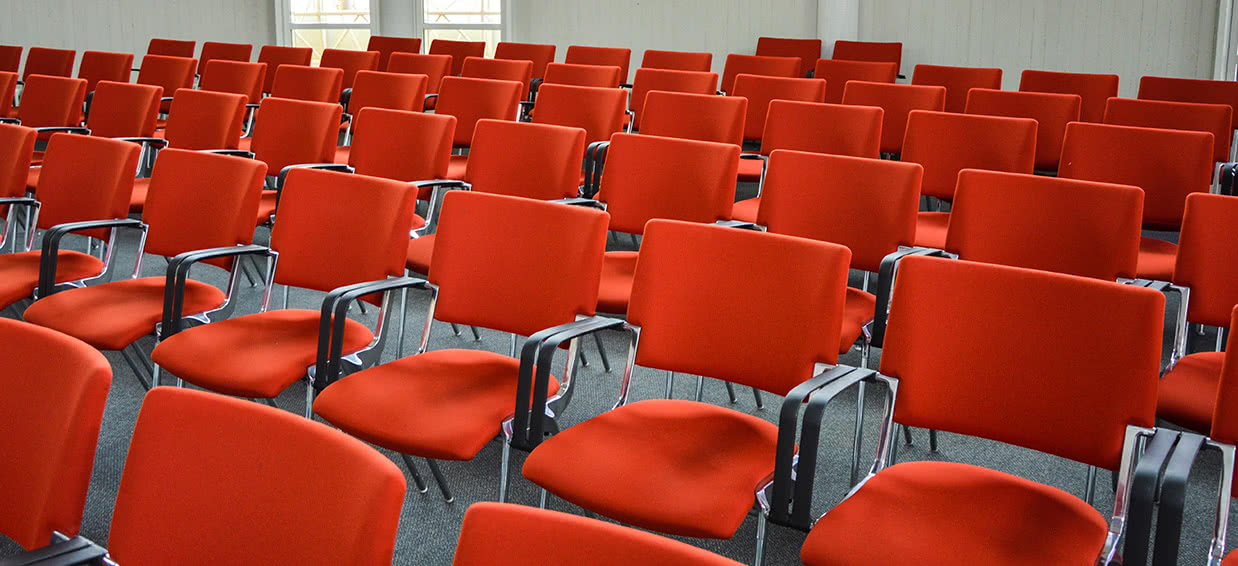 How to Increase the Value of Free Tickets and Reduce No-Shows
"Free" is a powerful word — especially for an event. But when an attendee hasn't laid out cash for their ticket, their commitment is low — which means they might not bother showing up.
The no-show rate for a free event can be as high as 50%. On the other hand, the no-show rate for paid events can be as low as 10%.
Paid ticket holders show up, but that doesn't mean you need to transition your historically free event to a fully paid one. Instead, you can offer a paid premium experience in addition to your free tickets.
How a paid premium experience increases free attendance
When deciding to show up to an event, ticket holders will consider their ticket's value. If their ticket was free, attendees can assume it's not very valuable. A night in, curled up on the couch to watch television, might be perceived as the more valuable option for the free event-goer.
But if, for example, you were to offer a preferred seating ticket for $10. Interested event-goers will also perceive the free ticket to the same event to be worth closer to $10.
This higher perceived value (how much money they think an event is worth) means they're more likely they are to show up. In fact, studies have shown that even charging $0.99 for premium experience can increase the perceived value of your free tickets.
Two paid ticket options for free events
In order for your paid ticket option to increase the perceived value of your free tickets, it needs to offer an incentive. Otherwise, you're asking potential attendees to pay for something they can get for free.
An upgraded experience doesn't necessarily require extra effort or investment. What elements of your event will attendees gladly pay for? Consider the following:
Preferred seating: A general admission event can incentivize people to pay a little extra by offering them a better seat. People who purchase a preferred seating ticket will also have the luxury of arriving at their leisure. With minimal effort on your part, you enhance the experience for a paid ticket holders while increasing the perceived value for free ticket holders.
Access to talent or speakers: The content of your event is why people attend your events in the first place. So why not offer them a chance to make deeper connections with your event's talent or speakers? Studies show that people are more than willing to pay for one-of-a-kind experiences.
Two cost-free ways to offer paid tickets to your free events
While online ticket and registration providers often charge — either a percentage or a flat fee — to sell tickets, that doesn't mean you have to pay their fees.
Savvy event creators overcome this common hurdle one of two ways:
Let event sponsors cover the costs: Your event has something sponsors want — their target customer. Prove that your attendees are eager customers for potential sponsors and use sponsorship revenue to cover your ticket fee costs. Need help winning and retaining event sponsors? Take this free online course to master event sponsorship.
Pass the fee on to attendees: Most ticket providers, including Eventbrite, will let you pass the fee on to your attendee. This is a common industry practice that most attendees are accustomed to. And it's a simple way to offer a paid ticket without impacting your bottom line.
Pro tip: If you decide to pass the fee on to event-goers, be upfront about it. The number one cause of online shoppers not completing their purchases is unexpected costs at the end. If your purchase process shows additional fees on the final checkout page, disgruntled customers might close the window instead of checking out.
Find out what paid tickets can do for your event
A paid ticket option can increase the perceived value of your free event and improve your no-show rate. So what are you waiting for? Put your knowledge to the test: get started on your next event.