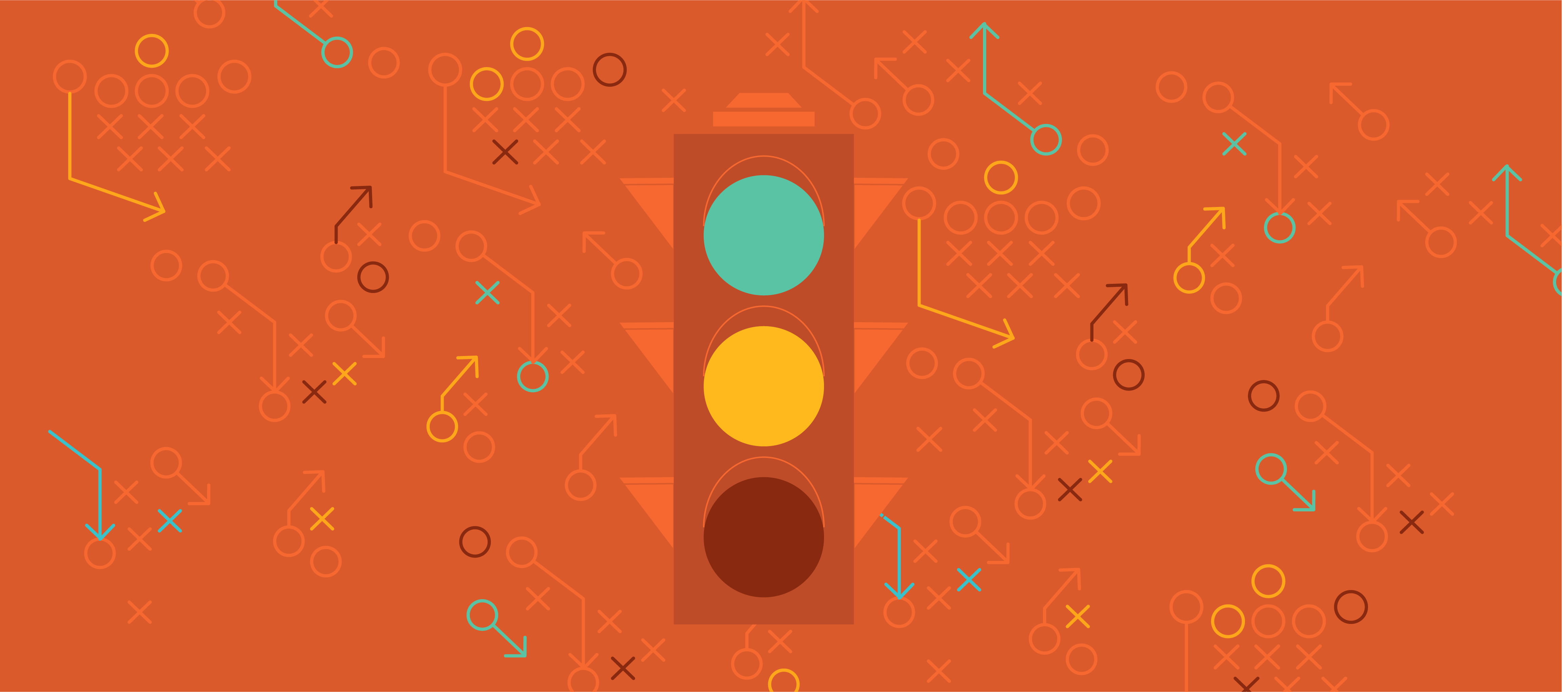 3 Ways to Proof Your Festival Against Failure
No one wants their festival to be a disappointment or worse, a failure. By identifying the trends in other festival's errors, you can prepare to handle any challenge that comes your way. Here are three potential pitfalls to avoid to protect your festival's reputation.
Free Download: The Event Preparedness Playbook: How to Avoid Common Festival Failures
Common Festival Failure #1: Missing paperwork
Event paperwork is a boring topic, but it could be the most important when it comes to getting you out of a jam. From permits to licenses and contracts, all festivals will require paperwork — and not having your legal ducks in a row could spell disaster for your event. Don't put yourself at risk to cancel the event, or be sued. That reputation can haunt you for years.
What would you do if you forgot to submit the paperwork for your alcohol permit? Has your legal team reviewed your insurance policy? Are you liable for a vendor backing out last minute?
How to proof your event against failure:
Do your research early on to see what type of permits you need and apply ASAP. With venues and vendors, get all necessary contracts signed well before the event, and keep copies organised and easily retrievable. When you're finalising your venue, confirm fire codes and capacity limits to avoid regulation issues if your event sells out. 
PRO TIP: Permits can vary from city to city. Not sure which ones you need? You can search the Australian Business Licence and Information Service (ABLIS) website for city and state permits required for your event.
Paperwork and Policies Checklist:
Finalise legal paperwork: 16 weeks out
Secure permits and finalise dates with your venue: 24 weeks out
Confirm capacity: 24 weeks out
Communicate your refund policy in case of cancellations: 24 weeks out
PRO TIP: From attendee waivers and forms to vendor agreements, you can take the hassle out of managing and chasing event paperwork by using legally-binding online signatures with HelloSign.
Common Festival Failure #2: Faulty logistics and long lines
What's the flow of your event? When do you expect max attendance? Do you have staff in place to handle crowds? You need to, because when attendees have to wait in long lines or are frustrated because the food ran out, they won't hold back from posting about it on social media.
How to proof your event against failure:
Take a cue from Anime Expo, the largest anime convention in North America. For four days each July, over 90,000 passionate fans fill the Los Angeles Convention Center to celebrate Japanese animation and manga. In 2014, fans had to wait in two or three hour lines to enter, and fans were so frustrated that #linecon started trending on Twitter. The following year, the organisers showed up prepared. By investing in badge technology, creating a sitemap to prevent bottlenecks, and using Eventbrite's free Organiser app, Anime Expo cut line-time by 83%.
Don't be remembered as the festival that kept attendees waiting in line for hours or made them search everywhere for food. Install plenty of signage throughout your venue to direct people to bathrooms, ATMs, water stations, etc. And consider using entrance scanning technology, like RFID or a check-in app, to reduce lines and keep crowds moving.
Sequencing and Logistics Checklist
Vet solutions for entrance scanning: 16 weeks out
Build your site map: 10 weeks out
Plan the entry process and calculate lane needs: 8 weeks out
Identify signage needs: 8 weeks out
Read More: How Science Alive Expo Streamlined On-Site Inefficiencies Using The Organiser App
Common Festival Failure #3: Slow communication
Your event's reputation is built on the quality of the experience you deliver. If the experience you offer differs significantly from the vision you sold — preventably or otherwise — you'd better be prepared for public relations management.
How to proof your event against failure:
Silence is deafening, so plan to communicate early and often. If you're slow to respond, the gap you leave could be filled by speculation, rumours, and attendee dissatisfaction. Even if you don't have all the answers, reassure people that you hear them, you're working on it, and always stay true to your promises. In short, do what you said you were going to do.
Create a proactive communication plan that includes the following:
A strong FAQ page:

What do attendees need to know? Can attendees bring chairs and blankets? Is there any age restrictions in place? What's your refund policy? The more detail, the better. Don't forget to communicate it to your audience ahead of the event.

Planned responses:

The easiest way to avoid a slow response is to work ahead by creating canned email and social media messages that guide staff with what to say in negative situations so that you're not starting with a blank page during a crisis. Tailor the canned message to the specific situation, and hit send faster.

A designated spokesperson:

What you don't want in a tense situation are multiple, conflicting messages being delivered to attendees. It's critical to align on what your desired outcome for the story is and ideally to have one person delivering all statements. If that's not possible, make sure anyone who will be engaging with press has been briefed on messaging so everyone is in




agreement on what to say.
Free Download: How to Avoid Social Media Backlash
Take the next steps
Even with due diligence, there still may be some things that are out of your control. But follow best practices and to resolve the inevitable challenges faster — and protect your attendees from the chaos. Download The Event Preparedness Playbook: How to Avoid Common Festival Failures for more tips to minimise your risk of festival mishaps throughout your event.