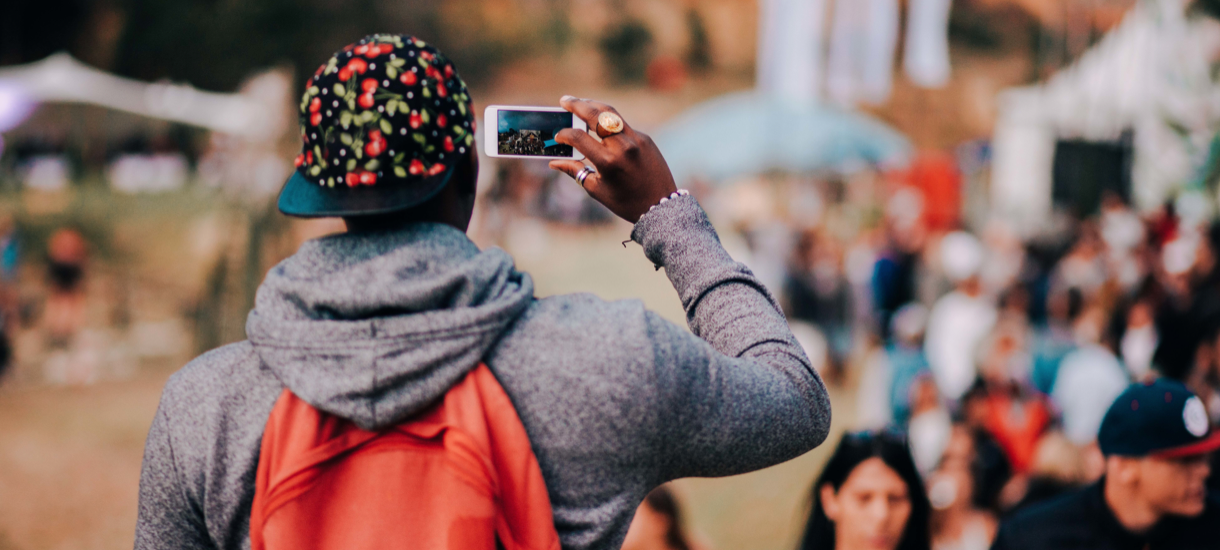 Your New Social Media Marketing Plan to Get Eyes on Your Event
A winning social media strategy that engages your desired audience and makes ticket purchases a breeze is essential to any event marketing plan. However, to reap the benefits of social media marketing, it pays to put some strategy behind your content and how you share it. After all, it's not enough for your followers to see your updates – you want to engage them and convert ticket sales.
Ready to get started with an all-new social media marketing plan to boost hype and ticket sales? Here are our ten essential steps to promoting your event on social media.
Step 1: Choose your networks
Depending on your industry and target audience, some social platforms may be more effective than others. Here's a quick overview of the channels you should consider in any practical multi-channel social media strategy.
Facebook

: You can share event updates, engage followers, create event pages, live stream, and sell tickets directly from your Facebook page.

Instagram

: Brands get the most engagement on this image-laden social platform, including live streaming features.

LinkedIn

: Great for B2B and industry networking, this professional social media platform is a good choice for company news, event announcements, and industry-specific updates.

Twitter

: Use posts and an event hashtag to build excitement before and during your event.

TikTok

: Appeal to young audiences by building a presence on TikTok and posting short videos or live streams to build hype.
Step 2: Update your social profiles
Before kicking off your social media marketing plan, you'll want to update your social media presence to best represent your brand and event. Here are some quick tips.
Add your event hashtag and/or logo to your headers. Be consistent in your look, but make sure you follow image size requirements for each network.

Optimise your social media "about us" sections. Include a thorough, engaging description of your company. Use keywords that will help prospective attendees find your page and include a mention of your event as well.

Interlink all of your social media pages. For example, include your Twitter and Instagram handles on Facebook, as well as linking to your website if you have one.
Step 3: Choose your event hashtag
Come up with a hashtag that's short, unique, and easy to understand to promote your event. If you post anything relevant to your upcoming event, make sure you include your hashtag and add it to all your social account bios, too. Don't stop with your social media marketing plan, either. Promote your hashtag on all your other communication channels. Alternatives to social media marketing like your event website, promotional emails, and print materials can feature your hashtag to boost event awareness.
During the event, make sure your hashtag is visible so your guests know to use it and, if you're running a virtual event, create a custom background for your live stream featuring your hashtag. Remember to give your guests an incentive to use your hashtag and share your event with their own networks.
Step 4: Manage your social media selling in one place
Once you've started building your audience via social media, it's time to start converting them to guests at your event with seamless ticketing. Features like Facebook integration let you publish your event to Facebook via Eventbrite for an effortless check-out experience via the "get tickets" button, which automatically appears on your Facebook Event listing. If you're promoting your event via Instagram, once you have 10,000 followers you can add clickable links (like your ticketing page) to your stories.
Step 5: Craft your content carefully
Engagement with your social media content determines how many potential event-goers see your promotions, so you need to make every post count. For maximum effect, you'll want to space out your ticket sale posts with more general industry news or lifestyle content. Make the content engaging, conversational, and not overly "salesy". For greater impact, consider the following.
Tailor content to each social network. You want to keep in mind the different styles and audiences on each platform. For example, on LinkedIn, keep your

content and your tone of voice professional

. For Instagram or TikTok, eye-catching content will help you stand out from the crowd.

Incorporate high-quality videos and images in your posts. Image and video-driven posts are more engaging than text. If you have well-known speakers, partners, or vendors for your upcoming event, share exclusive content that showcases what your guests can expect to help build hype.
Step 6: Invest in tools to streamline your process
If you're not strategic, developing and scaling a strong social media strategy can drain your resources. Fortunately, there are a host of handy social media marketing tools, such as Eventbrite Boost, to automate your social media and marketing activities. This will save you time and ensure consistent engagement with your entire audience.
Step 7: Run a social media contest or giveaway
Social media is vital for event promotion, but you can't just rely on your own accounts to spread the word – you have to get event-goers to share as well. Contests or exclusive giveaways are the perfect way to motivate word-of-mouth promotion, without a significant investment. To keep your costs down, think outside the box for prizes that would appeal to your target audience. Consider incentives like exclusive access to artists or content, free tickets for the most shares or referrals, or sponsored merchandise from your event partners.
Step 8: Work with influencers
Building relationships with key people in your industry who can talk up your event is a fantastic way of persuading prospective attendees to register. Influencers are one of the most effective means of reaching out to your target audience, as 92% of people trust them more than an advertisement or traditional celebrity endorsement. To find the right social media influencer, check out these five tips for reaching your niche audience, including ideas for using a niche influencer to attract them.
Step 9: Stand out with paid social media promotion
Creating captivating content is just one part of your social media marketing plan; you also need to get your content seen by your target audience. With almost three billion active Facebook users uploading nearly 500 million photos a day, capturing the attention of your prospective guests can be a challenge. The secret? Targeted advertising for your desired audience via your chosen social media platform, which will start spreading the word.
Boosting your event on Facebook or Instagram via Eventbrite is a great way to target your chosen demographic or start building a new audience. You can also easily monitor your investment and direct your marketing budget towards the most effective areas with easy tools for monitoring engagement on each social media channel.
Step 10: Use live video on event day
You don't have to live-stream your entire event to make a splash with live video. Instead, add short, live clips from your event to your Facebook or Instagram story – like behind-the-scenes peeks or interviews with performers – to engage viewers. You can also "Go LIVE" on TikTok to share short bursts of live video.
Looking for another opportunity to boost ticket sales? Build an audience online with a virtual event or take your live event hybrid to attract both in-person guests and online participants who can't be there on the day.
Get better with every event
Time to try out your new social media marketing plan to boost your brand presence and drive more ticket sales. How will you know if your strategy worked? Ensure you measure key event marketing metrics at every event with Eventbrite's easy to use event management and reporting tools.