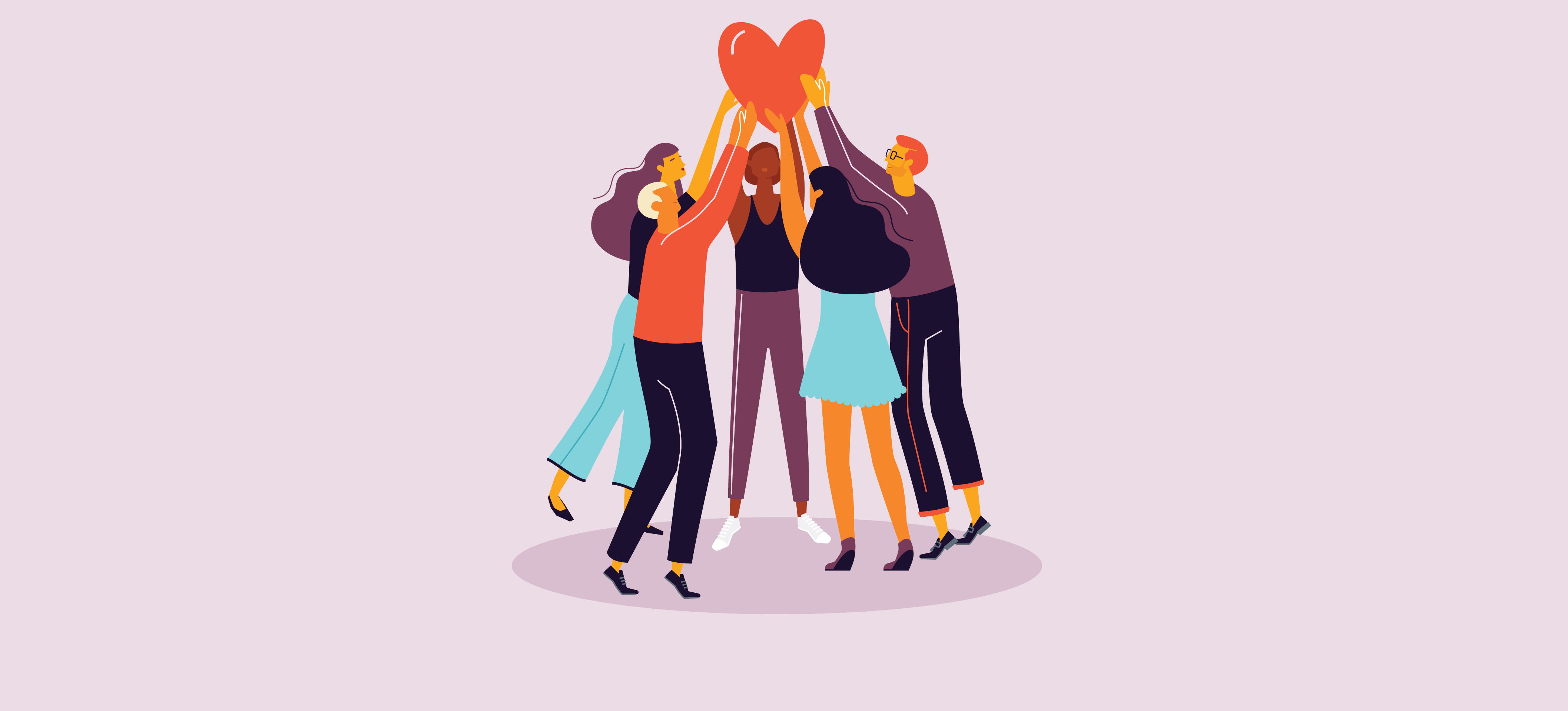 How to Promote Your Charity Event
Drawing attention to your fundraising activities can be tricky, especially when you're working with a limited budget. Here's how to focus your efforts by promoting a cause on social media and using digital platforms to raise awareness and encourage people to support your charity.
How to raise awareness for a charity
People can't donate to your cause if they don't know it exists. But don't worry, boosting awareness in today's digital age shouldn't be a problem. From Facebook to Instagram, there are plenty of social media channels that you can add to your marketing mix. And the best thing about these channels is that you can use them to promote your charity event for free.
As you get started on planning and promoting your event online, think about what it is you are looking to achieve. Do you want to increase awareness of your charity or raise funds for a particular cause? Keeping your goal in focus will help you decide how best to promote your event.
One of the best ways to create buzz about an upcoming event is to use social media, which in turn won't eat into your budget as almost all platforms are free to use. But while you don't have to put money behind your posts, having a clear marketing strategy will help ensure your message reaches the right people.

From identifying your target audience to thinking about where they spend their time on social media, there's a lot to consider. And that's before you shift your attention to turning awareness into engagement and ultimately conversions.
How to use social media to promote a cause
1. Find a platform that works for you
Depending on your target audience and the kind of posts you intend to share, some platforms might be more effective than others. Facebook is a really useful tool for event organisers as it allows them to create event pages and post updates. Integration with the Eventbrite also means you can promote your event and sell tickets via the social networking site.

Twitter can really help build a sense of anticipation and buzz – you can use it to share real-time updates before, during and after an event. Creating a short, unique and easy-to-understand charity event hashtag and using it consistently whenever you post to the platform will make it easy for followers to find out more about your upcoming event. Encourage attendees to use the hashtag when talking about the event and join a wider conversation by searching for people and organisations using other fundraising or donation-related hashtags.

Highly visual platforms like Instagram are good if you have strong images relating to your cause, while Snapchat can help your organisation reach a younger audience. Then there's LinkedIn, which is great for B2B and industry networking. Use this professional social media platform to share event announcements and news that relate to your cause.
2. Refresh your social media pages and profiles
Before embarking on a social media campaign to promote your charity or cause, you'll want to update your social profile pages. Use bold image headers and profile pictures that are eye-catching and instantly recognisable, and always check the up-to-date image size recommendations for each network.

Make sure your bio is clear and concise – only include relevant information, your event hashtag where appropriate, and add a URL if you can that links to your website or Eventbrite page so people can instantly find out more and buy tickets. In addition, optimise any 'About Us' sections by including keywords that will help your page appear higher up in search engine results.
3. Create content that makes people want to click
Now for that all-important engagement. Each like, repost and tag you get can help determine how many potential event-goers see your promotional activities, so you need to make every post count.

For maximum engagement, include photos, illustrations and graphics as image- and video-driven posts are more engaging than plain copy. If you've already held an event, make sure you include photos of happy attendees. Or, if you have secured well-known speakers, partners or vendors for your upcoming event, you can share photos of theirs to build excitement.

Intersperse posts relating to the event and ticket sales with related news or lifestyle content. In general, your tone of voice should be engaging and conversational, and should definitely not sound like a sales pitch. Tailor your content for each social network that you post on – this means paying close attention to what style is best suited to each platform. On Twitter, it's short, sweet and sometimes quirky. On LinkedIn, you should steer toward a more professional tone.
4. Save time by using online tools
Coming up with promotional posts for your charity event can be time-consuming and, let's face it, you can't be online 24/7. Seek a helping hand in the form of online tools that will help you plan, organise and schedule everything.

These can also be really helpful when it comes to measuring your social media activity by revealing a few key metrics that will help you assess where your approach has worked and what you might need to do for it to be more effective. Things to review include the engagement rate, which reveals how followers are responding to your posts. Try to identify trends and repost your top content to improve your engagement rate and show up in more feeds. Next, look at how many social media users are clicking on the links to your ticketing page. If you use Eventbrite, you can see how many sales each social media channel has driven in your event reports.
10 charity event promotion ideas
Creating a fundraising event is a fast and effective way to raise money for your charity, club, or other non-profit organisation. With the right event ideas and an effective social media marketing strategy to promote your cause, you'll soon be on your way. Here are just a few unique fundraising ideas to get you started: 
Charity Event Idea #1: Play match-maker 
Encourage people to raise money while looking for love with a singles charity night. It doesn't have to be as simple as speed-dating, you could arrange an event where dating hopefuls club together to do something for a good cause while getting to know each other – making dog toys for a local animal shelter or picking up litter from a local beauty spot.
In fact, Eventbrite recently noticed a trend in Australian event creators taking advantage of "Tinder fatigue" with offline dating events.
Charity Event Idea #2: Introduce an element of competition 
There's nothing like friendly rivalry to get people motivated, so organise a treasure hunt, a tennis tournament, a trivia night, an ultimate frisbee championship – whatever you think will appeal to your target audience's competitive nature. Ask people to pay a small fee to join in and try to negotiate with the venue to provide the space for free or at a reduced price. 
Charity Event Idea #3: Appeal to people's appetites
Give people a good reason to eat cake with a charity bake sale. It doesn't have to be sweet treats – ask people to make and donate their culinary creations based around a national food day, a specific country's cuisine or an ingredient that happens to be in season.
Charity Event Idea #4: Attract animal lovers
From agility courses and obedience exercises to waggiest tail competitions, a dog show will see attendees running to your event. Participants pay to enter and there are plenty of opportunities to find canine-friendly sponsors who would appreciate the exposure.    
Charity Event Idea #5: Get the neighbours involved 
Build a sense of community while raising money for a local cause with a street party or a garage sale. Ask people to give their unwanted items and donate the proceeds to your chosen charity. 
Charity Event Idea #6: Sell someone's skills 
Set up a mentorship auction in which thought leaders or business owners from your local community offer one-on-one chat sessions. This gives budding entrepreneurs the chance to speak to an expert, while you raise money for your charity. 
Charity Event Idea #7: Encourage some pampering 
Find someone to donate their skills. Ask hairdressers, manicurists and massage therapists to attend an event where customers pay what they think their treatment is worth. The money goes to your cause and the salon or spa gets to connect with future customers. 
Charity Event Idea #8: Think about the environment 
Show your sustainability credentials with tote bags. Sell them at your event or ask sponsors to use them as goodie bags – either way, people will be walking around with your charity or cause emblazoned on their bag. 
Charity Event Idea #9: Take a musical approach 
Organise a karaoke contest and ask a local celebrity to judge your line-up of singing superstars. Or get people up on their feet with a silent disco. There's no need to hire a professional DJ or performer, simply put together a killer playlist and provide each attendee with a headset as they enter.
Charity Event Idea #10: Make use of online tools
If you've done a good job of promoting your event, it should be a sell-out success. But for those who really can't make it, add a donation button to your website or include a link to Just Giving (or similar) on your event page.
Get started with these ideas now by creating your event on Eventbrite here.