Eventbrite & Under The Southern Stars: Caring For Tomorrow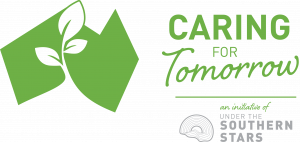 Eventbrite Australia is proud to support 'Caring For Tomorrow', a new initiative that aims to see more than 100,000 trees planted across Australia's bushfire affected areas, as part of a long-term commitment to rebuild and regenerate.
In line with the forthcoming Under The Southern Stars (UTSS) music festivals and in partnership with Ecodynamics and ReForest Now, this initiative will see one tree planted per ticket sold for each concert.
The three UTSS international headline acts, LIVE, BUSH and Stone Temple Pilots, are also making financial contributions and will physically offer assistance in the tree planting efforts alongside volunteers when they arrive in Australia.
"We are wanting to make a contribution to the long-term relief efforts in the wake of the bushfires that have devastated so many communities across Australia," says UTSS festival organiser Andrew McManus.
"In addition to the numerous immediate fundraising and support efforts thus far, this pledge seeks to focus more on the enduring need to bring nature back into these beautiful parts of the country, which needs to start today.
"Each ticket purchased will see a tree planted and we encourage Australians to come along and support regrowth in affected towns," McManus says.
Caring For Tomorrow's goal of planting 100,000 trees represents an investment of $1,000,000 by Under the Southern Stars. The trees and shrubs will be planted and nurtured by ReForest Now in Queensland and EcoDynamics in South Australia, Victoria and New South Wales.
Under The Southern Stars music festival, now in its third year, will be touring nationally in April 2020 delivering some of the biggest names in rock from the 90s with twelve festival events taking place throughout Australia. The festivals will incorporate a VIP deck, ferris wheel and rides, market stalls and village ensuring the rock 'n' roll carnival is far more than music.
A brand new indoor UTSS event has just been announced by the festival at The Timberyard Port Melbourne with tickets now on sale. UTSS is also offering volunteers and professional services involved in the relief effort free entry for themselves and a guest into selected concerts. More info on eligibility and obtaining tickets can be found through the official UTSS website and Facebook page www.facebook.com/utssconcerts
Under The Southern Stars tours nationally in April 2020. For complete event and ticketing information, please visit www.underthesouthernstars.com.au.
To find out more about Caring For Tomorrow, follow on Instagram @caringfortomorrow and Facebook www.facebook.com/caringfortomorrow.utss
ABOUT UNDER THE SOUTHERN STARS:
Under The Southern Stars (UTSS), a one day live music and arts festival is held in stunning locations around Australia. UTSS was launched in 2017 with its first events being held in January to February 2018 featuring Jimmy Barnes, Richie Sambora & Orianthi (RSO), Diesel, Richard Clapton, Tex Perkins, Ash Grunwald, Ian Moss and The Rich and Famous.  UTSS expanded in 2019 staging six events in January of 2019 with a rock-solid line up of high-profile Australian acts such as Hoodoo Gurus, You Am I, Sheppard, The Superjesus, British India, The Getaway Plan and Scott Darlow.  The brand further expanded in 2020 with 10 festival events throughout the country in April featuring a line-up of the biggest names in 90s rock, and the addition of VIP decks and the Under The Southern Stars Village which will play host to boutique market stalls and carnival activations.  Under The Southern Stars is the flagship festival brand of One World Entertainment. For more information: www.underthesouthernstars.com.au
ABOUT ONE WORLD ENTERTAINMENT:
With Andrew McManus at the helm, One World Entertainment has had a fundamental role in entertaining Australians and New Zealanders for more than two decades.  Touring artists include KISS, Fleetwood Mac, Motley Crue, Guns n Roses, Pavarotti, Andrea Bocelli, Blondie, Simple Minds, Stevie Nicks to name a few, plus the festival brands Raggamuffin and Under The Southern Stars. For more information: www.oneworldentertainment.com.au