Eventbrite Adds Two New Industry Experts to its Australian Business Development Team
Former Federation Square partnerships lead, Emelia Hinge, and ex-IMG Technology Group Sales GM, Rohan Lawton, join ticketing and technology company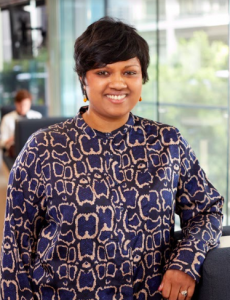 MELBOURNE, 27 FEBRUARY 2020 — Eventbrite (NYSE: EB), a global ticketing and event technology platform that powers millions of events, has announced the appointment of two new Senior Business Development Managers focused on the conference and festival segments.  
Emelia Hinge joins Eventbrite following stints at Federation Square, Visit Victoria and the Canberra Convention Bureau, where she developed deep experience understanding the unique needs of event creators in the conference and registration space. 
Also joining the team is Rohan Lawton, who brings close to 20 years' experience creating some of Australia's most-loved sporting and endurance events, having held various roles with Tennis Australia, Cricket Australia, Active Network and IMG.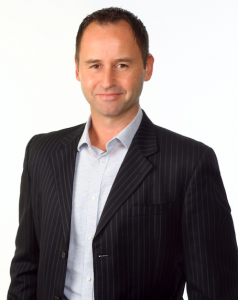 With this appointment, Lawton said he was pleased to have the opportunity to use his extensive industry experience to help event creators across Asia Pacific create and grow successful events.
"I'm thrilled to be joining this high achieving, dedicated team, and I'm looking forward to helping festival and event directors leverage Eventbrite's industry-leading technology to grow their businesses," Lawton said. 
Of her appointment, Hinge said: "This role offered a compelling opportunity to combine my experience and passion for helping build outstanding conference and registration events, with game-changing technology. I believe Eventbrite is Australia's most powerful end-to-end event solution, and I'm excited to help more event creators discover ways the platform can transform their events." 
In 2019 alone, Eventbrite powered more than 330,000 local events and processed more than 16 million tickets in Australia, representing 20 per cent year-over-year growth. Josh McNicol, General Manager, Eventbrite Asia Pacific, said he was pleased to support Eventbrite's Australian growth with the appointments of Hinge and Lawton, who brought a new level of major events experience to the team. 
"For Australian event creators who are looking for an edge in building show-stopping events that attendees keep coming back for, choosing a ticketing partner with a wealth of industry experience has never been more vital," McNicol said. "Emelia and Rohan bring invaluable experience supporting some of Australia's largest and most successful events, and we're thrilled to welcome them both to our growing team." 
About Eventbrite
Eventbrite is a global ticketing and event technology platform that provides creators of events of all shapes and sizes with tools and resources to seamlessly plan, promote, and produce live experiences around the world. Eventbrite's powerful platform, which can be accessed online or via mobile apps, scales from basic registration and ticketing to a fully featured event management platform. Eventbrite was founded by Julia Hartz, Kevin Hartz, and Renaud Visage and launched operations in 2006. The company has more than 1,000 employees in 12 offices around the world. Learn more at www.eventbrite.com.au.