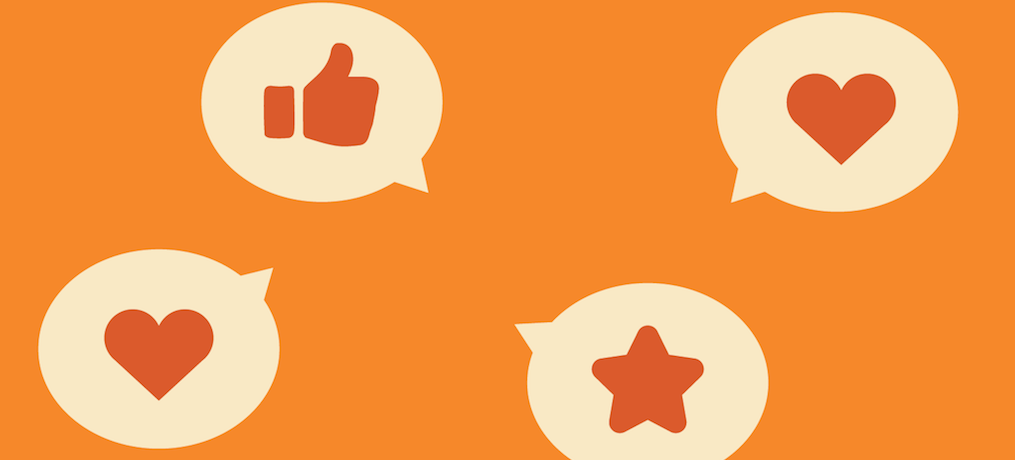 Why People Aren't Buying Tickets to Your Event
You've secured a killer venue, partnered with big-name sponsors, and promised a can't-miss experience. But despite ticking all the right boxes, your ticket sales are flat. So what did you miss?
The short answer: data. Without it, you simply cannot know the real reason why your ticket sales are stagnating — or determine the best way to invest your time and money to correct course and sell out your event.
Read on to discover the data you should be using to understand why people are (or aren't) clicking "buy tickets" — and how you can convince them to.
Reason #1: Attendees are deleting your emails
In an Eventbrite survey of 1,000 event creators, email marketing was named the most effective outreach tool in 2017. But how can you be sure that your email is moving the needle?
To make your event email marketing the most effective, you need to pay attention to three key metrics: your open rate, click-through rate, and unsubscribe rate. 
Open rate

— Your open rate is the percentage of recipients who open your email. The average event email has a 21-30% open rate. If your email open rates fall below this range, it's time to rethink your

subject lines

and the name of the sender of your emails.

Click-through rate

— Your click-through rate (CTR) is the percentage of people who clicked on a link in your email. The average CTR for an event email is 4.95%. The best way to improve your CTR is to

get more targeted

with your email list.

Unsubscribe rate

— The average event email has an unsubscribe rate of 0.8% If your rate is above 1%, send more targeted emails. The more relevant your emails are to a recipient, the more likely they are to open and read them.
Get them to buy: Use the metrics above to find out why attendees are deleting your emails. Get them to click instead by emailing your attendees highlights to keep them engaged from the time they first hear of your event to the moment they walk into your event. Send videos or photos featuring vendors or entertainment that will be at the event.
Reason #2: Your website is confusing
Imagine you could look over a potential attendee's shoulders as they scrolled through your site. You could see which pages they visited in the order they visited them, including what they were looking at right before they bought tickets — or left the site.
Google Analytics lets you see this behaviour. Google Analytics is essentially a dashboard that lets you track whether and how your website is meeting its goals. For event organisers, that goal is to turn page visitors into registered attendees or ticket buyers (or to "convert" website visitors).
Get them to buy: Use data from Google Analytics to see where website visitors are dropping off of or converting on your site. Is a confusingly worded testimonial turning visitors off? Drop it. Is a photo gallery of last year's event spurring conversions? Make sure more visitors see it.
Reason #3: Your tickets are too expensive
Is your ticket price too high or too low? Many event creators use a "costs-plus" strategy to price their events — they price their event above their costs. But this commonly used strategy overlooks a crucial element: your attendees. If they don't think your event is worth the money you're charging, they won't pay.
Get them to buy: Value-based pricing is a strategy that puts attendees in the centre of the equation. It can help you find your pricing sweet spot by taking into consideration the perceived value of your event, the actual price of your ticket, and the per-ticket cost of putting on your event. Ultimately, it allows you to design the best long-run economic model for your event.
Need help highlighting your event's worth? Use this value analysis workbook to learn where you're proving value — and where you fall short.
Reason #4: Your Facebook ad targeting is off
An event creator's superpower, Facebook Events engages more than 550 million users each month — making the platform a huge opportunity to reach potential attendees. But if your Facebook targeting isn't on point, you're missing out on potential sales.
Get them to buy: Install a Facebook pixel on your ticketing page, which will allow you to build custom or "lookalike" audiences. These are unique audience segments for your ad campaigns based on your customer contacts (email addresses), website traffic, or mobile app.
Reason #5 You're not selling to the social ringleader
Ready to learn what else goes into the ticket-buying process? Check out The Secret to Sell-Out Events: Selling to the Social Ringleader to learn why the people who attend the most events — and invite their friends — buy tickets.