20 On-Trend New Year's Eve Event Theme Ideas for 2018
All the decades have been done. Gatsby-mania is gone. Pirates are passé. You're fresh out of interesting ideas for your New Year's Eve party theme.
Fear not. To make sure your party is all anyone talks about in 2019, we've put together a list of 20 creative and on-trend theme ideas for your 2018 New Year's Eve event.  
1. Candy Crush
In 2018, the world had an obsession with all things sweet and colourful. Immersive exhibitions like Sugar Republic and Museum of Ice-Cream were insanely popular and everyone wanted to fill their Instagram feeds with pops of candy colour. Tap this trend for your NYE party by theming it with all things bright and colourful — and a dessert table filled with sweet treats.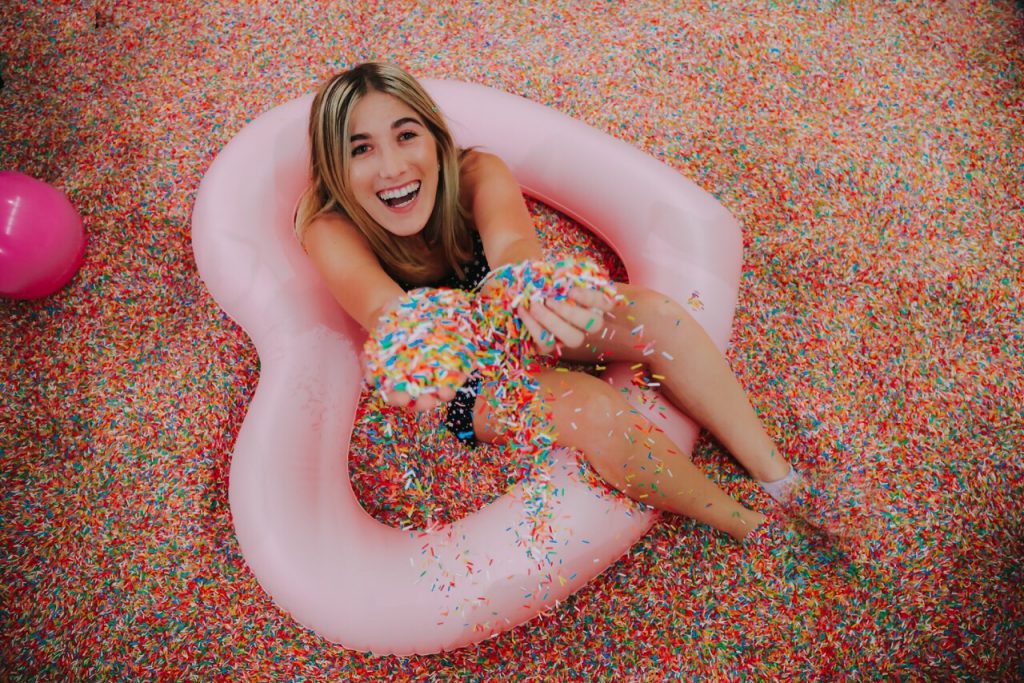 2. Inner Child
What better way to shake off the stress of the year than with a bit of childlike fun on New Years Eve? Think grown up versions of your favourite childhood activities — an adult-sized ball pit, jumping castle, slide, confetti, bubbles, and of course, fairy bread.
3. Havana Nights
New Years Eve in Australia usually means a steamy hot summer night, perfect for a party with tropical flair. But if you're feeling like the beach theme is a bit played out, take your guests to timeless Cuba with a Havana Nights theme. Think rum cocktails, latin dance music, outlandish tropical prints, and vintage resort wear.
4. Time Travellers' Ball
This theme is the ultimate fancy dress party. Instead of limiting costumes to a single decade, your "time travelling" guests can take inspiration from a person or style from any year, past or present. Dinosaurs, ancient Egypt, famous historical figures and pop icons — the possibilities are endless.
5. Diet Starts Tomorrow
We all know the drill: In January, we diet. But it's December 31st, so tonight let's go down in a blaze of glory. This theme lets guests indulge in all the good stuff in a fun blowout before their New Year's resolutions start. Think decadent cocktails, doughnuts walls, and fried food galore.
https://www.instagram.com/p/BoRuLgOgf6m/
6. Glitter Gala
For an event that shimmers and shines, you can't go past a glitter theme this New Year's Eve. Encourage guests to dress with sparkle and offer glitter face or body painting on site. Need a quirky idea to raise money for charity? Dare bearded guests to donate their facial hair and wear a glitter beard if you hit a fundraising target.
7. Palm Springs Party
With mid-century modern coming back into vogue, ring in 2019 with a Palm Springs inspired party. Think vintage summer glam and classic styling from the 50's and 60's.   
8. Heroes & Villains
An oldie but a goodie. With the non-stop release of superhero movies in 2018, comic books are on trend and provide great costume choices for themed New Year's parties.
9. Bubbles & Bowties
For a modern take on a sophisticated black-tie soiree, try "Bubbles & Bowties". Guests are encouraged to dress in formal wear for a champagne-filled event. Mix it up with trendy varietals like Prosecco and natural sparkling wine, Pétillant-naturel.
10. The Best of 2018
Celebrate the close of 2018 with everything that got people talking throughout the year. From the royal wedding to Beyonce and Jay-Z's pastel powersuits, this theme encourages guests to dress as an iconic moment or person from the year. Think pop-culture references, major events, political statements, and celebrity deaths.

11. Disney Dance
Did you know Mickey Mouse turned 90 this year? Celebrate with a red, black, and white themed Mickey Mouse party, or a Disney theme where guests dress as their favourite classic character. Styling will be a breeze, with retail stores filling with goods to mark the 90th anniversary year.  
12. Musical Magic
The smash-hit movie, La La Land, reinvigorated the world's love of musicals. Celebrate New Year's Eve with a musical themed event, encouraging guests to dress as their favourite musical characters. Karaoke or a 'Sing-A-Long' musical screening is a must.
13. Tourist Trap
For a fun take on the classic beach theme, dress your event space as an airport lounge, hotel lobby, or resort bar and ask guests to dress as summer holiday tourists. Think selfie-sticks, Hawaiian shirts, palm-print maxi-dresses, and wearing socks with sandals.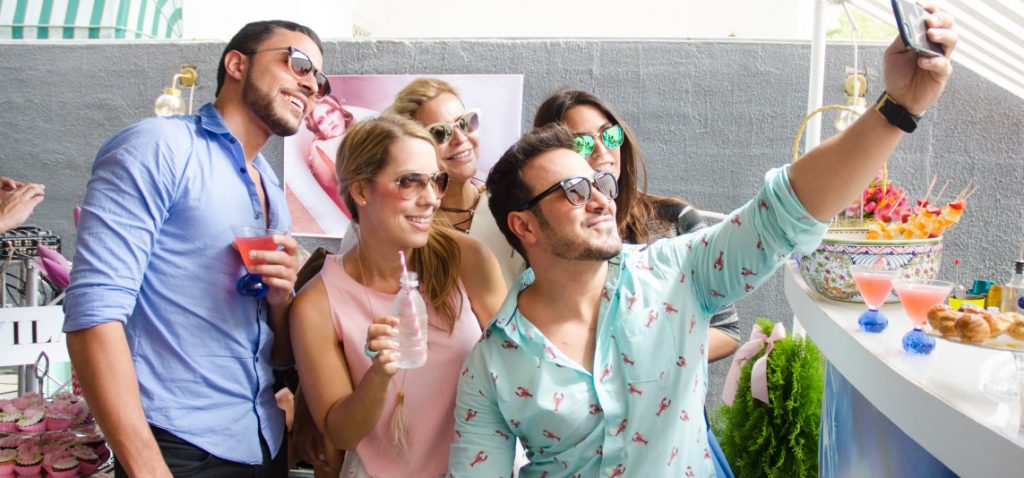 14. French-Chic Picnic
If you're hosting a summery outdoor picnic to catch the fireworks, try a French theme. Think red-checkered picnic blankets, baguettes, cheese, and champagne.
15. Bogan Aussie BBQ
If you're looking to keep your outdoor theme closer to home, try an old-school Aussie BBQ with snags, singlets, and a friendly game of 'backyard cricket'.
16. Zombie Apocalypse
End the year with an end-of-days party. This theme is ideal for warehouse venues or locations that are a bit creepy like old jails or close to cemeteries.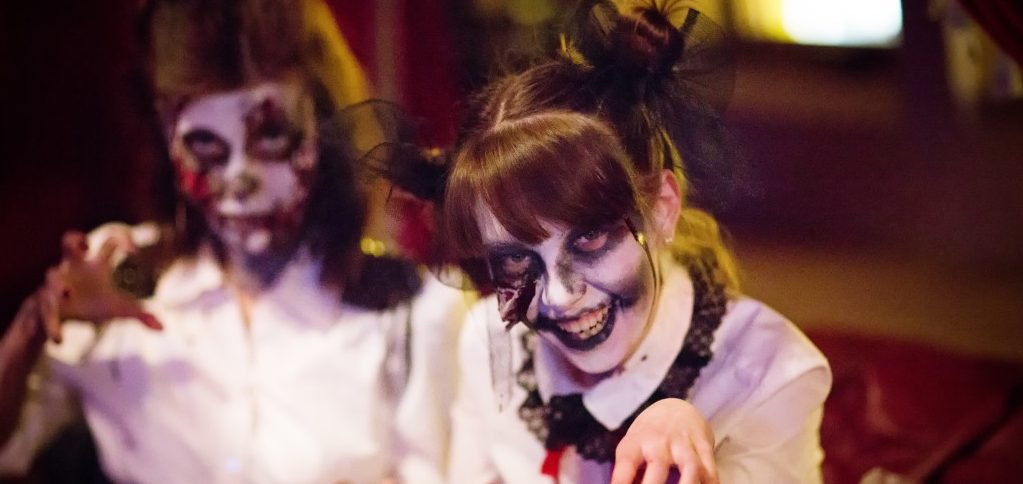 17. Ready Player One
This video-game inspired theme invites guests to dress as their favourite game character, past or present. Hire a space that has retro arcade games or hire virtual reality headsets for gameplay entertainment.
18. Nautical, But Nice
Hosting an event on a boat or by the river, but want to avoid a kitschy pirate themed event? Try a more sophisticated nautical theme — styled with crisp whites and deep navy blues. To achieve this setting, your event space should look more at home cruising the French Riviera than sailing the high seas.  
https://www.instagram.com/p/BZmphAsBpXX/
19. Mad Hatter's Tea Party
The whimsical world of Alice in Wonderland is always a classic and allows you to really bend the rules when it comes to styling for an event theme.  
20. Hamptons Garden Party
A place long associated with summertime chic, New York's Hamptons region evokes visions of popped collars and lamborghinis by the beach. To inject some preppy fun into your New Year's Eve event, create a Hamptons style garden party with turf lawn, tennis whites, sneakers, and pastels. With a jug of Pimms on the side, of course.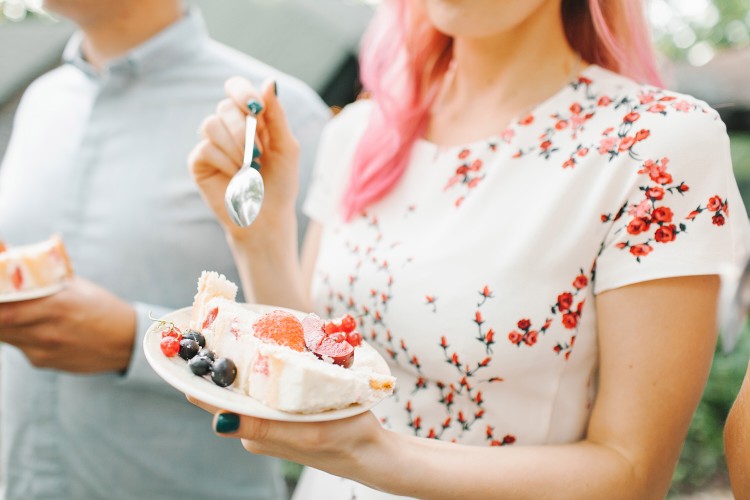 Let's make event magic