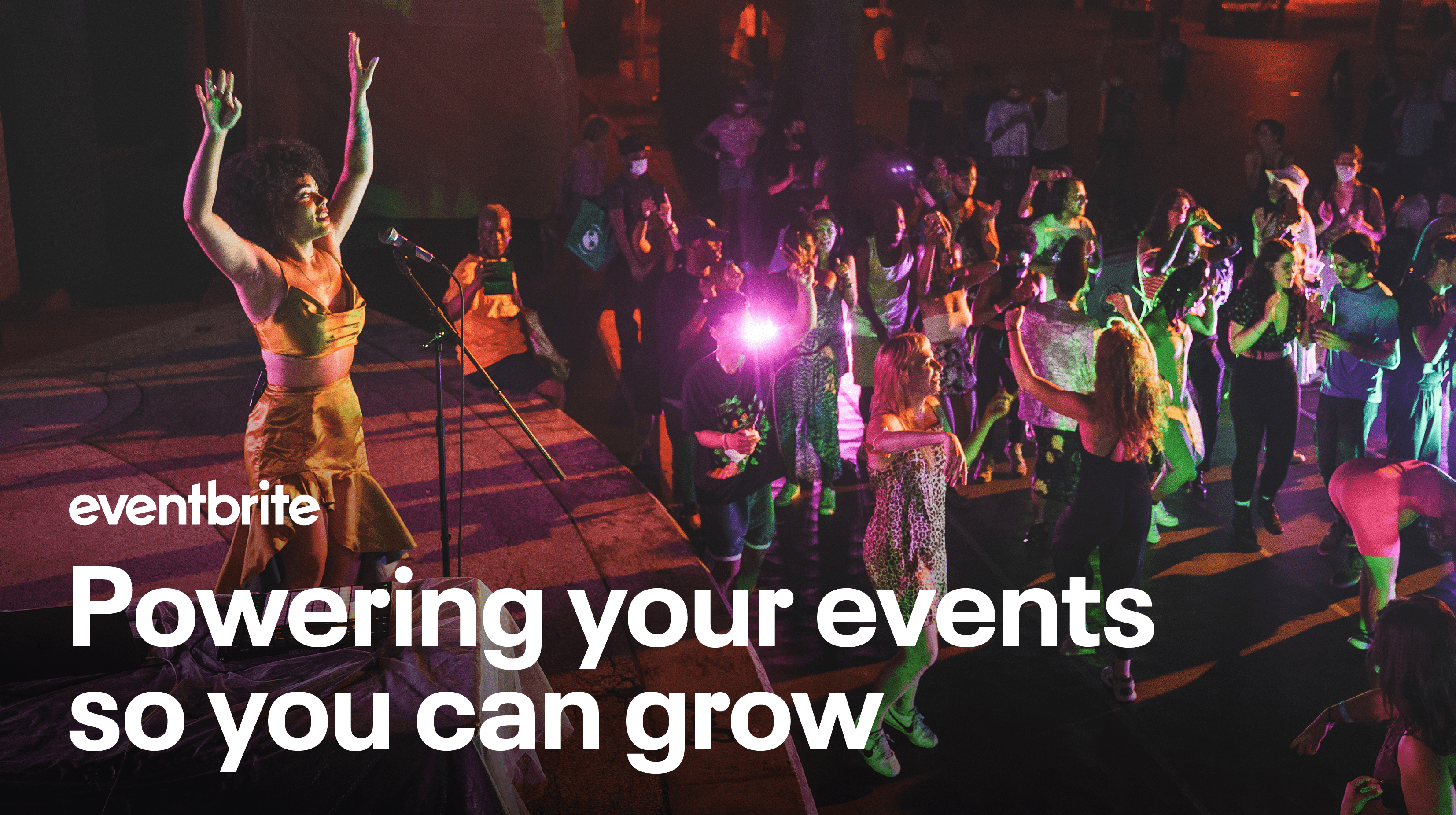 New Ways Eventbrite is Powering Your Growth
In 2021, creators on Eventbrite sold 290 million tickets to more than 83 million event-goers. You produced over 5 million events — an all-time high. Thanks to your one-of-a-kind live events (across 180 countries), event-goers are coming together and feeling the power of connection.
It's clear: people are excited to reconnect. And that momentum is still growing. That's why we've been creating game-changing tools to tackle what's new, what's next, and what matters for growing your business.
This is your year to grow your attendance, engage your community, and create with confidence.
Our new Workspaces help you manage your events easier with always-on navigation
Go from setup to sell-out  –  all in one spot. Our new navigation features always-on Workspaces that streamline every task of your entire event lifecycle. From flexible payout methods to upgraded attendee insights reports, Workspaces help save you time so you can focus more on what you do best.
Our smart email campaigns deliver major impact
Eventbrite Boost's email marketing tools deliver open rates that are 59% higher than the industry average. And our clear reporting makes it easy for you to access your stats in one spot and see the impact your emails have on ticket sales.
The choices are limitless. Keep your followers in the loop with customisable invites or newsletters spotlighting what events are on the horizon. Reach out to your full subscriber list or a segment. Send now or schedule for a later date and time. One click lets you add your event details, photo, and, most importantly, a ticket sales link.
Eventbrite Boost gives you pro marketing results (without the pro hassle)
Give hands-off marketing a try. Eventbrite Boost is the only all-in-one marketing platform designed specifically for event creators. Power your growth with time-saving social media ad tools, and reach your ideal audience with smart targeting insights. You can even advertise your entire calendar of events with a single campaign.
Boost subscribers sell 16% more tickets. Invest in yourself and your brand – and tap into Eventbrite's exclusive audience data to reach the right people.
Collections help your events get discovered by more people 
Let's keep the 2021 numbers rolling: Last year, one out of four tickets transacted came from those who were searching for unique things to do on Eventbrite. And with the newly launched Collections, it's never been easier to curate any group of your events onto a single branded page for experience seekers to find what they're looking for: more of your content.
Curation cultivates community. Market your entire group of events to your loyal fanbase.
Together, we can keep bringing the world together through live experiences. Take your events further with Eventbrite and thrive.