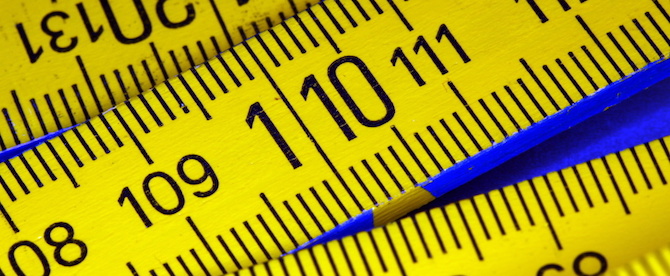 What You Need to Know to Build an Effective Event Map
Event planners are not cartographers, but building an event map is a critical step for any festival or event. Not only can a detailed event map eliminate staff confusion — it can also make them more efficient.
To help you perfect your event mapping skills, we tapped the expertise of Tommy Goodwin, Director of Field Operations at Eventbrite. Goodwin has managed event logistics for thousands of major events, including the Tribeca Film Festival. In this post, Goodwin offers up the top eight things you need to take into consideration when building your event map:
1. Note all entry points
Each entry point helps alleviate traffic bottlenecks. If you increase the number of entry points, you can decrease the number of lanes at each gate.
2. Create a funnel
To establish order and alleviate bunching as fans approach the venue, map out an entry "funnel" that leads to your check-in point. Start the top of the funnel as far back as possible. Then, adjust the amount of zig-zagging fans have to do based on the amount of traffic you anticipate. You can use stanchions, ropes, or barriers to create the funnel in real life.
3. Place security before ticket scanning
It takes longer to do security checks than it does to scan tickets. Put your security station before your ticket scanning area so there won't be a backup between the two stations.
4. Indicate equipment needs
Your site map should include more than just physical structures. It can also note out exactly how many scanners are needed at each gate, table, or lane. This helps the rest of your team stay aligned on the day of the event, even when they're in different locations.
5. Add a VIP line
If you're selling VIP tickets, map out a separate line and/or ticketing booth for them. Since they paid extra for a ticket, VIPs deserve to have an extra-smooth experience.
6. Place customer service outside of entry
To avoid any risk of tying up your lines, place the customer service booth just outside your event, away from entry and sales lanes. Don't place it inside your venue, as that will make it difficult for attendees to resolve ticket issues.
7. Know your box office needs
First of all, your box office and customer service desks should be separate and clearly marked. You don't want sales to be held up by customer service issues, which often take much longer to resolve. For large events, try to have one window for every 500 walk-ins you anticipate. That way lines will stay short, so you can capitalise as much as possible on last-minute sales.
8. Map out your vendor route
Clearly indicate separate entrances for staff and vendors. This lets vendors bring supplies in and out of your event without getting held up in the chaos of the attendee line. It also will prevent them from violating any venue rules by unknowingly driving in areas where they are not permitted!
A little extra effort on a detailed site map goes a long way towards creating a seamless event experience. For more tips to ensure your event goes off without a hitch, check out our free Britepaper: The Complete Guide to Optimising the Ticket Buying Journey.