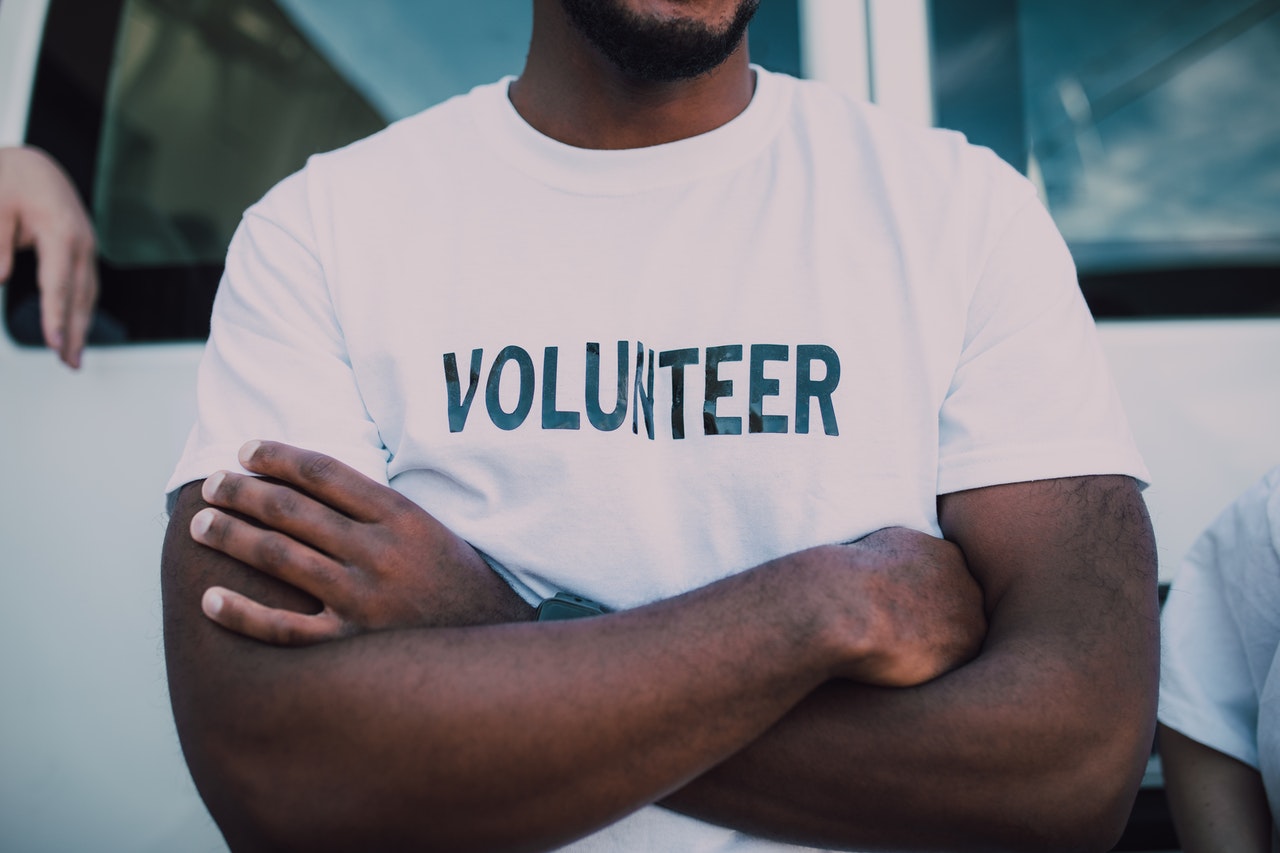 How to Celebrate National Volunteer Week: 6 Event Ideas
Volunteers make our communities stronger and more resilient, especially during times of need or crisis. National Volunteer Week is an annual celebration of the huge contribution that volunteer work makes to our communities. It's the perfect opportunity to make a fuss about your volunteers and make them feel special. Celebrating and thanking your volunteers is important because it fosters a positive work atmosphere and ultimately leads to better recruitment and retainment.
So, how to celebrate National Volunteer Week? Take inspiration from the theme for 2022: Better Together. There are lots of volunteer celebration ideas to choose from, so we've compiled a list of National Volunteer Week ideas for you to get creative with. All that remains is for you to decide how to demonstrate your appreciation for the time, effort, and value that your volunteers contribute to your organisation.
1. Showcase achievements with an award ceremony
National Volunteer Week is an opportunity to properly recognise the successes of your volunteer workforce, and holding an award ceremony is a great way to acknowledge the hours they've contributed to your organisation. Award ceremonies don't necessarily have to be formal – consider humorous volunteer awards ideas, such as prizes for the funniest member of the team or the most caffeinated.
You could also:
Give a certificate of appreciation to every volunteer – virtual certificates are a cost-effective alternative

Send an email to all volunteers, thanking them and highlighting the importance of their contributions

Issue lapel pins of different colours to recognise years of service or outstanding contributions
Another great way to engage your volunteers is to ask your team to nominate their peers for awards themselves. George Town Council in Tasmania does exactly this: they encourage individuals and organisations in their area to name outstanding volunteers to be recognised for their National Volunteer Week awards. Categories are divided based on the number of years of service, from five years or less up to over 20 years. At the award ceremony, attendees can relax and share their stories over morning tea.
2. Surprise your volunteers with a gift
If you're still wondering how to celebrate volunteers, consider these inexpensive thank-you gift ideas for volunteers. Branded merchandise can be low-cost if you buy in bulk. Your bag of goodies could also include generic items – your volunteers will feel appreciated every time they use them. Here are some ideas:
Handwritten thank-you letter or card

Something useful, like a mug, a bookmark, or a drink bottle

Branded pens, notebooks, or lanyards

Movie or event tickets for a night out

Flowers – fresh, dried, or artificial

Pamper or food hampers

Apparel – t-shirts, hats, or accessories

Bags – shopping, duffel, or tote

A gift that's specific to your organisation
3. Treat them to a day or night out
Want to know how to celebrate National Volunteer Week in a way your volunteers won't forget? Honour their hard work and contributions by spoiling them for a day. Here are some ideas for a fun volunteer day or night out:
A relaxing sunset or sunrise picnic at the beach

Day

workshops

like macrame, painting, cooking, or pottery

Make some noise with a karaoke night

Try out an escape room to put their teamwork to the test

Bowling night – get competitive with teams from different workgroups

Unwind and relax with a group yoga session with a certified instructor
4. Drum up excitement with a raffle
You might consider holding a prize raffle, with every volunteer receiving one free entry. A few big prizes or gift hampers could be assembled, or perhaps lots of small prizes to reward more people. Think about seeking out other businesses or organisations to provide the prizes in return for promotion and anything else you can assist them with. Raffle items could include:
Gift cards

Gourmet food or wine hampers

Subscriptions to streaming services

Holiday or spa treatments
Remember to check the specific rules and regulations in your state or territory about running raffles.
5. Host a breakfast, barbecue, or something in between
Volunteer appreciation party ideas are almost infinite, and scheduling your event is important. Be sure to ask your volunteers what time of day, day of the week, and date suits the most people. Consider:
Involving families – a family picnic or fun day will amplify the feel-good vibes from your organisation out into the wider community. Use a local park for a change of scenery and the free amenities available. If young kids are involved, get together at a park with a great playground or adventure trail. Invite people to bring their pets, but do check that you choose a pet-friendly environment.

An inclusive team-building event – indoor rock climbing, a high-ropes course, or training for a team sporting event might not suit everyone. Do consider the aspirations and desires of your entire volunteer pool, and make sure that every volunteer is going to benefit from the event.

Hosting a volunteer forum – use the opportunity to listen to your volunteers and actively seek their feedback. What did they like (or not like) about their personal volunteering experience? A volunteer forum encourages public discussion and involves your volunteers in future event planning.

Inviting a guest speaker – you could host your forum online, in person,

or both

. Inviting a motivational speaker can enrich your volunteers' experience, and it can be livestreamed and recorded for anybody unable to attend in person.
Your National Volunteer Week event could be a combination of these ideas. The team at Springfield Lakes Nature Care Inc is celebrating National Volunteer Week this year by hosting a free breakfast at the Robelle Domain parklands, where their volunteers are treated to free barista coffee, plus cakes and croissants from the local cafe. Kids are invited to come along, with games and a wildlife show being held under the eucalyptus trees.
If you're still not sure how to celebrate National Volunteer Week best, why not develop a shortlist of Volunteer Week celebration ideas and conduct a survey to find out what type of celebration is most popular? If you prefer, you can keep the poll anonymous using a suggestion box or online survey.
6. Assist your volunteers in their next step
Skill-building is crucial for your volunteer pool, and hosting a skills-focused workshop can benefit both the volunteers and your next event. Your established volunteers might have skills and experience that will benefit your newer members. A skill-sharing workshop could bring together your volunteers to learn about each other's experiences, providing peer support and a greater sense of community. This is also an opportunity to raise awareness of common goals and future plans.
Want other ideas on how to celebrate National Volunteer Week in a way that helps your volunteers? To assist in their personal goals and next steps, you could:
Offer to give your volunteers a letter of reference or be a referee on their resume

Run a resume and cover letter workshop

Hold mock interviews

Endorse them on LinkedIn

Share their achievements and give them a shout out in your newsletter or on social media
How to celebrate National Volunteer Week
Now that you've considered a plethora of ideas for Volunteer Week, from lighthearted award ceremonies to family fun and self-care days, we can help make it happen. Plan your National Volunteer Week celebration easily with our all-in-one platform, which allows you to create an event website for your attendees and easily manage and track RSVPs.