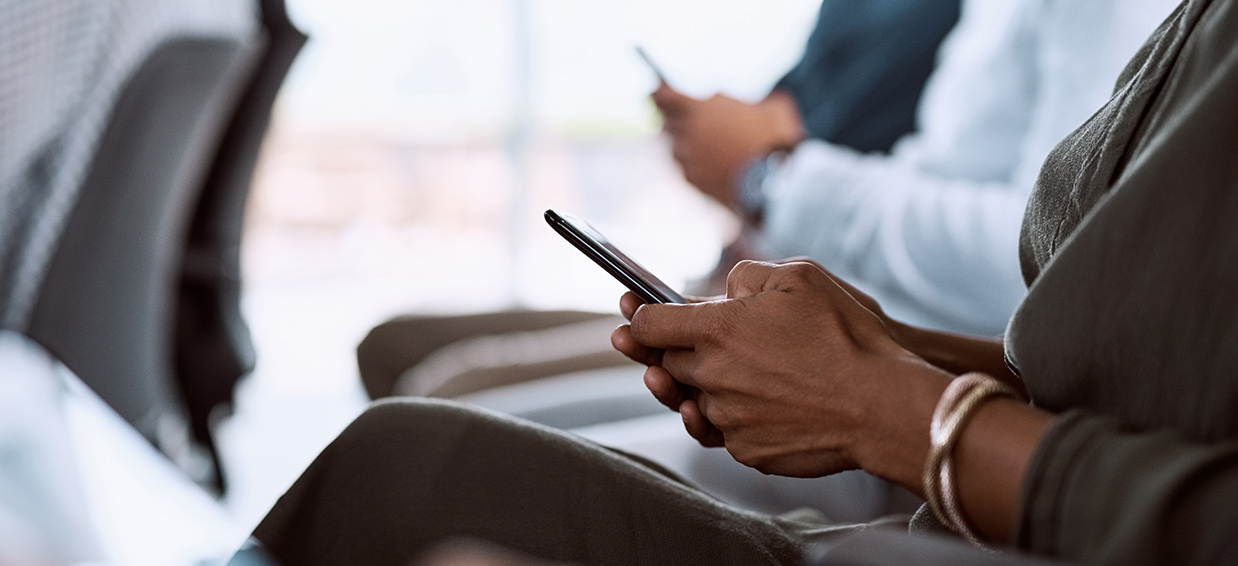 Your Most Valuable Sponsorship Asset Is in Your Attendee's Hands
Offering a mobile event app can increase your event attendance by 33%, according to Frost & Sullivan.
But while it's exciting to boost your attendance — and, in turn, revenue — mobile event apps are a significant investment. Luckily, there's a way to offset the cost of an event app: get your sponsors to foot the bill.
Here are three sponsorship activations you can offer in your mobile event app.
1. Banner ads and sponsored posts
As your attendees use your event app, sponsors have an opportunity to engage them through banner ads and sponsored posts.
These ads appear in different places of your event app and, depending on your provider, can be seen by everyone in attendance or specific segments of your audience. Sponsors can have their ads direct interested attendees to check out their website — or, better, the sponsor's profile within the event app.
For example, imagine a sponsor is hosting a session at your conference and wants to attract the largest audience. A banner ad in the mobile event app could encourage attendees to stop by and ensure the right people are in the room: their target customers.
2. Push notifications
Sponsors can engage your attendees more directly with push notifications. Unlike banner ads and sponsored posts, these messages can appear on users' home screens when the app is closed.
Your event sponsors can use push notifications to encourage attendees to stop by their trade show booth or attend a sponsored session. If they choose to, they can also send push notifications to a few select individuals for a meeting request.
This type of activation works great for sponsors promoting a new product or service. A push notification letting attendees know the first 50 people who visit the sponsor's booth will receive a free sample or discounted offer will ensure sponsors connect with their target customer.
Be careful, though — push notifications should be used sparingly and hyper-relevant to attendees who receive them (i.e., only when people are physically at the event). If not, people will get annoyed and delete your mobile event app.
3. Surveys or interactive polling
Surveys or interactive polling are another great method for event sponsors to engage and learn more about their target customers.
Sponsors presenting or hosting a session can use surveys and interactive live polls to connect with their audience in the moment. They can also use push notifications with their survey to gather instant insight immediately after their session has ended.
However surveys and interactive polls are used, the information gathered through these surveys can be a valuable asset for a sponsor's business and its objectives.
When it comes to surveys, there are three main types of feedback you may choose to collect:
Brand recognition: What sponsors do attendees remember seeing at your event? How many of these brands were you familiar with before the event? Which brands would you like to see at the event next year?
Brand engagement: During the actual event, which sponsors did you engage with? What brand activations did you enjoy most? Why?
Purchase intent: Are you more likely to buy something from a sponsor in the future? Would you recommend this sponsor to your friends?
Learn how to sell event app sponsorships
Not all sponsors will be automatically interested in mobile event app opportunities. Companies want a return on their investment (ROI). To prove that sponsoring your event app will have a positive ROI, you need to leverage event data. Show who they could reach, how many people they could reach, and the revenue they could generate by sponsoring your event.
To learn how to find the right sponsors and determine how much your mobile event app sponsorship opportunities are worth, download The 2020 Guide to Event Sponsorship.