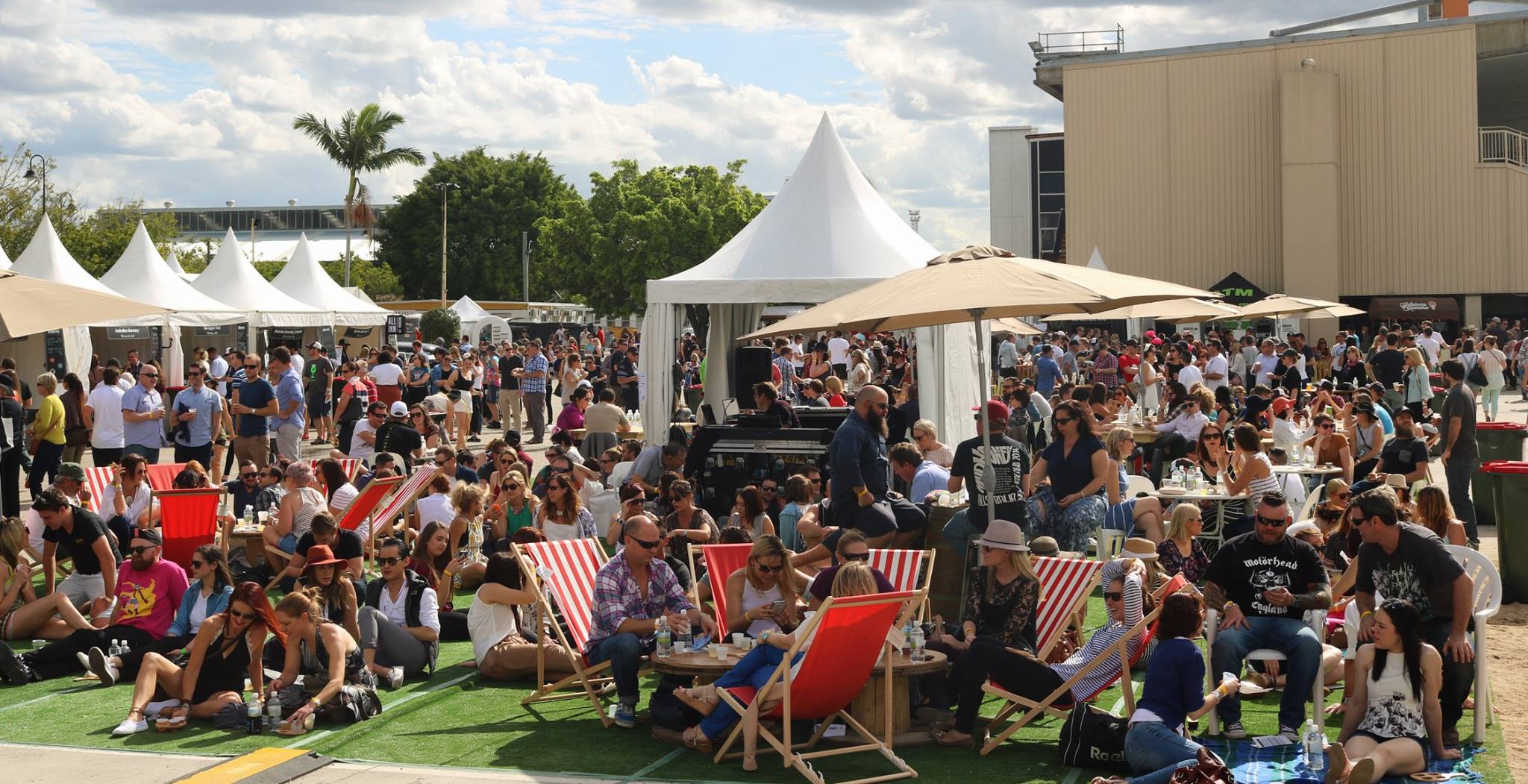 Meet the Organiser: Marty Keetels, Beer InCider Festival
In 2013, Martin Keetels quit his job in commercial law to bring his dream event to life. With a vision to bring Brisbane a festival that supported independent breweries and local music, he created 'Beer InCider'.
Marty's inaugural event launched in 2014 to an eager crowd of Brisbane beer lovers and attendance grew by 40% in 2015. Now gearing up for it's third year, we took a moment to ask Marty a few questions about pursuing his dream and what he's learned along the way.
From law to beer! What made you decide to quit your day job to become an event organiser?
I wanted to create an event that would support local independent businesses and Australian music. To celebrate great beer, food and live music in a fun way, while growing the craft beer industry in Brisbane. Realising that vision is really important to me and it's something I love being a part of.
What is your biggest challenge as an event organiser?
Telling people about it! I think we're a pretty cool event…I mean craft beer, good food and live music — who wouldn't want to come?! Our surveys tell us that our patrons love the festival and they wonder how they didn't know about it sooner, so getting the word out about Beer InCider is key.
You've had some strong growth in your first two years – what promotional channels have been working for you in getting the word out?
As a new company, it's been a bit of an experiment! This year we're going to look at digital billboards for the first time. In the past, we've used radio and outdoor posters. We trial lots of different channels with the aim of finding the optimal mix.
Social is a large component, which is why we have been working with local influencers and bloggers to help spread the word. We then use the reports from Eventbrite to see exactly who is driving the most site visits and converting to ticket sales. It's cool to see the effect that an individual can have on ticket sales, which helps us determine who to partner with again in future.
What prompted you to use Eventbrite as your ticketing solution?
I had purchased tickets to other events through Eventbrite before. I loved that it integrated with social media and I could see which of my friends from Facebook were going too. I knew that social media would play a key role in our marketing strategy and developing a strong community event.
When you're relying on technology, it just needs to work. Eventbrite works; we haven't had any issues. I've tried others in the past and had people calling me to say they wanted to come but couldn't buy tickets to the event. That's the last thing you want as an event organiser — people not buying tickets because they can't!
Eventbrite Spectrum extensions integrate into everything we use — Facebook, MailChimp, SurveyMonkey. It makes life so much easier in a small team like ours.
Now in your third year, what are some of the key things you have learned  along the way?
The final few weeks before an event of this size is manic! It's all about organisation and getting as much as possible done ahead of time to avoid it all happening in those last few weeks.
I've also learned that volunteer management is critical for festival events. You need to ensure that you have enough people on hand and that things are still going to work well for you if you're short staffed. Make sure that if 40% of your volunteers don't show up, you're still in good shape!
The other thing I would say is that it's important to work with a team of people that share your vision and appreciate what you're trying to create. When deciding on partners and who to work with, be sure to put your vision in front of people. It's more important to the success and longevity of your event than trying to turn a quick profit.
What trends or technology are you excited about for the future of your event?
This year we are developing an event app for Beer InCider which is exciting. The app will allow guests to vote on the best beer, brewery, and food of the festival. It's also great to see the foodie trend in Brisbane continue to grow from strength to strength. Food is a big part of our event with 12 or so food trucks from around the city to provide great gourmet eats.
Most of all, we're excited to see the rise of craft beer in Brisbane. Aside from being great news for an event like ours, we're so proud to be a part of helping local breweries and craft beer gain exposure in Brisbane.