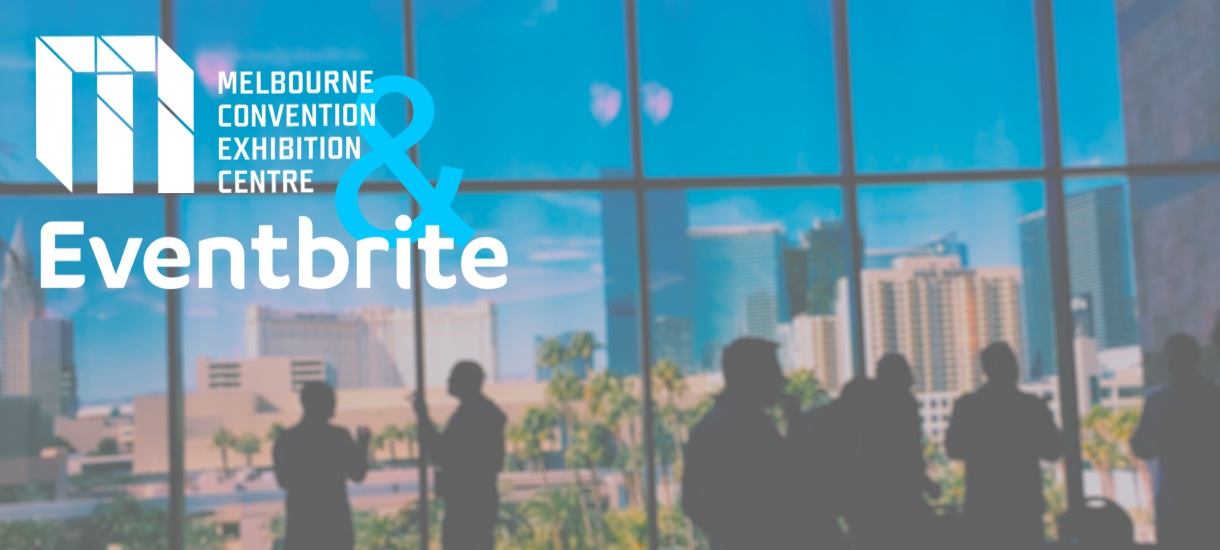 Smaller Crowds, Bigger Ideas: How to Delight Corporate Event Goers With The Little Things
You're reading Part 4 in our four-part interview series collaborating with the event experts at Melbourne Convention and Exhibition Centre.
Large conferences and exhibitions are a beast unto their own with a unique set of organisational restrictions. However, if your business event caters to under 300 people you have an exciting opportunity to provide a more personalised experience. Just keep in mind that smaller budgets do require a certain creativity when it comes to the space and the speakers.
Stephen Rooks is a Meetings and Events Sales Executive for the Melbourne Convention and Exhibition Centre. After five years with the company, he has worked on hundreds of events ranging in scale and theme, and says that the smaller corporate events are becoming more exciting with every year that goes by.
"The meetings and events industry is an extremely dynamic space that is changing rapidly. I've noticed growing competition among these events, and that looks like it will increase as people start to use unique spaces that you might not otherwise consider. The trend is driven by attendees wanting some different."
From planning to staff management, Stephen gave us his top five insights for those looking to plan a small to medium sized conference or meeting event.
Find a unique space
With smaller budgets, dramatic overhauls of an event space are not possible, says Stephen. Whilst conferences can maximise impact with banners, expensive seating clusters, stages, podiums, and lighting; smaller events should focus on finding a space that comes 'readymade'. He also notes that there has been a noticeable trend towards more casual spaces, as opposed to the traditional formal meeting room.
See also: 5 Unique Event Venues in Melbourne
From hotels to town halls, heritage homes to restaurants, Stephen notes that corporate meetings and events are no longer restricted to simple conference halls. He recommends finding a space that has energy and personality, and then tweak with minor additions to make it your own.
"It's good to look for spaces that have an adjustable capacity, whether the room can be halved or quartered up to increase or decrease. Theming is also important, using staging, plants, or different table arrangements to change up the space."
Maximise on the intimacy
Smaller crowds mean a greater ability to reach each attendee personally. Unlike big-scale corporate events, where guests can become lost, distracted, or separated during various events; you have the chance to engage your attendees together as one group. This lends itself to personalised touches, and greater speaker-audience engagement as guests are far more likely to ask questions – or even meet – the speakers on the day.
"Small events can be advantageous, as a single person has more influence over the experience – it can be more tailored and far more personal," says Stephen. He recalls one such event where guests were gifted with a boutique candle on their seats at the opening, and then mailed a picture of themselves from the photo booth a week or so after the event had passed.
Tack on to other events
Smaller events are more vulnerable to cancellations or changes from speakers who have been booked, especially those who are travelling interstate as part of an organised tour.
"A common challenge is simply getting your key speakers or delegates. They are often extremely busy people and are liable to a changing schedule – it's hard to lock in dates, particularly when coordinating more than one speaker."
Stephen recommends tacking on to another large conference or meeting, by choosing a date that is close to a bigger related industry event. Your chosen speaker is much more likely to keep the booking if they are going to be in town regardless. Otherwise, smaller events are the first to go should something change from their end.
Utilise the event staff
Small events will mean smaller staff numbers, so don't be shy about utilising the staff on hand at the event venue, says Stephen. They are there to assist with everything from equipment, lighting, catering, guest management, signage, and 'on the day' issues – so use them!
If you're a smaller event, chances are your team is limited – especially when it comes to bumping in and out. Speak with the venue staff about what their capabilities are when it comes to providing help on the day: can they assist with your attendees? Do they have trolleys to shift heavy equipment, or staff to be present for deliveries leading into the event? You never know unless you ask.
Use your imagination
Audience-based role playing or one-to-one entertainment is possible for a smaller conference, but certainly not for a larger one. Take advantage of your intimate group and let your imagination rule when it comes to adding excitement and personality to your next corporate meeting or conference.
If your imagination is burnt out somewhere between catering and seat arrangements, Stephen says to take a step back and consider alternate sensory concepts. Use candles or oil burners to create a calming scent within the space, or encourage a relaxed group dynamic with soft cushions scattered about for breakout spaces.
Consider not only what type of food you'll serve, but how it will be served – could you opt for a long single table, or mixed groups to encourage networking? Could you scatter pot plants and greenery around the room to break up the space? People interact with a space beyond simply listening to the facts and figures: they will also engage with their other senses too. Surprise and delight with unexpected details.
Smaller sized business meetings and conferences have the added benefit of intimate audiences, interesting spaces, and greater connection with your attendees, so use your imagination and create an unforgettable meeting.
To learn how to utilise technology for your next business event, Download the 2017 Guide to Event Technology for Conferences & Exhibitions