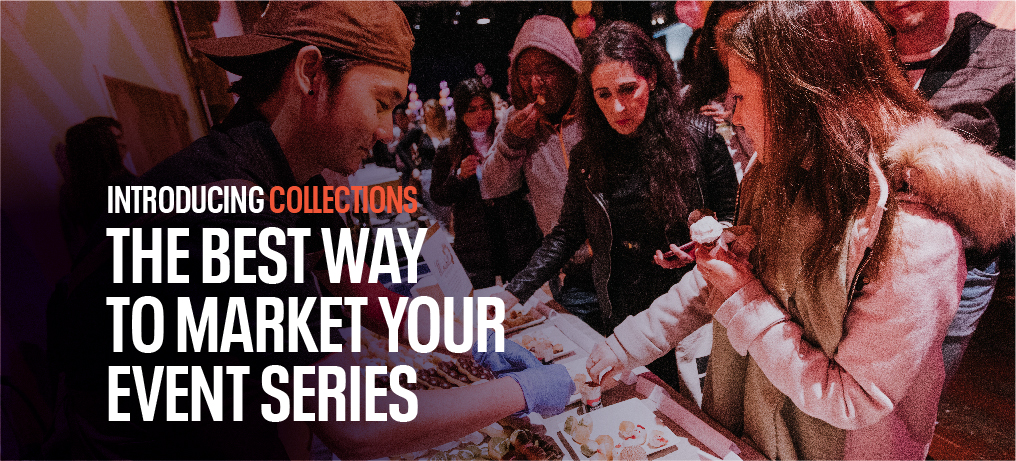 How to Market Your Event Series Through Collections
A strong event series piques attendees' interest and spark their curiosity. Ploy's Kitchen knows it: cooking Cape Malay fish curry on a Sunday in November gets people excited to spend another Sunday currying in December.
As Ploy tells us, "Eventbrite has been helping promote our online cooking events. We have been offering an online cooking series since September, and all the events have never been cancelled. I love Eventbrite – the platform is helping automate the admin work as well as provide safe payment."
Whether you're a small business or a large brand, figuring out how to promote your events is a challenge. What's the best way to market your event series? Do you organise events by theme – in this example, cooking? Or by date – Sundays? How about location – virtual? All of the ways above?
Thanks to Collections on Eventbrite, you don't have to choose one grouping. You really could make three distinct Collections – Cooking Events, Sunday Events, Virtual Events – and market all three – each with its own distinct, branded landing page.
With Collections, it's never been easier to curate a group of events. Think one page with all of your related events as a bookmarkable destination for your attendees.
Here's how to start marketing your event series with Collections.
Build your Collections
Half the fun in Collections is the grouping. (If colour-coordinating your closet sparks joy, you'll get this in a big way.) Review your event offerings and decide which organisation makes sense for your programs.
You might ask yourself:
Do my events fall under a category or theme?
Do I host multiple events on a given day or schedule?
Do I host multiple events at specific locations (i.e., Cincinnati, 92nd Street Y, virtual)
Remember to think from your fans' perspective: How are they most likely to discover an event (i.e., by interest, by date, by location)?
Pro tip: You can put the same event in multiple Collections.
Brand for your Collections
Creating Collections is a great way to build your brand while engaging with your fans. Start by customising your landing page: get creative with your header image and your copy.
And think about the story you're telling your fans. What do your Collections say about your brand's unique appeal? How do they reveal your brand's values?
Finally, don't forget to showcase your Collections front and centre on your organiser profile. You'll help your fans become loyal followers.
Boost your Collections 
Now that your Collections are built and looking sharp, it's time to spread the word. With Eventbrite Boost, you can promote your Collections through paid social ads, right from your Eventbrite account.
Let's take a moment to think about what that really means: promote multiple events on one page with a single campaign. Talk about efficiency.
With Collections, marketing your event series has never been simpler. Time to streamline your series, build your brand, and help your fans find their new favourite events.