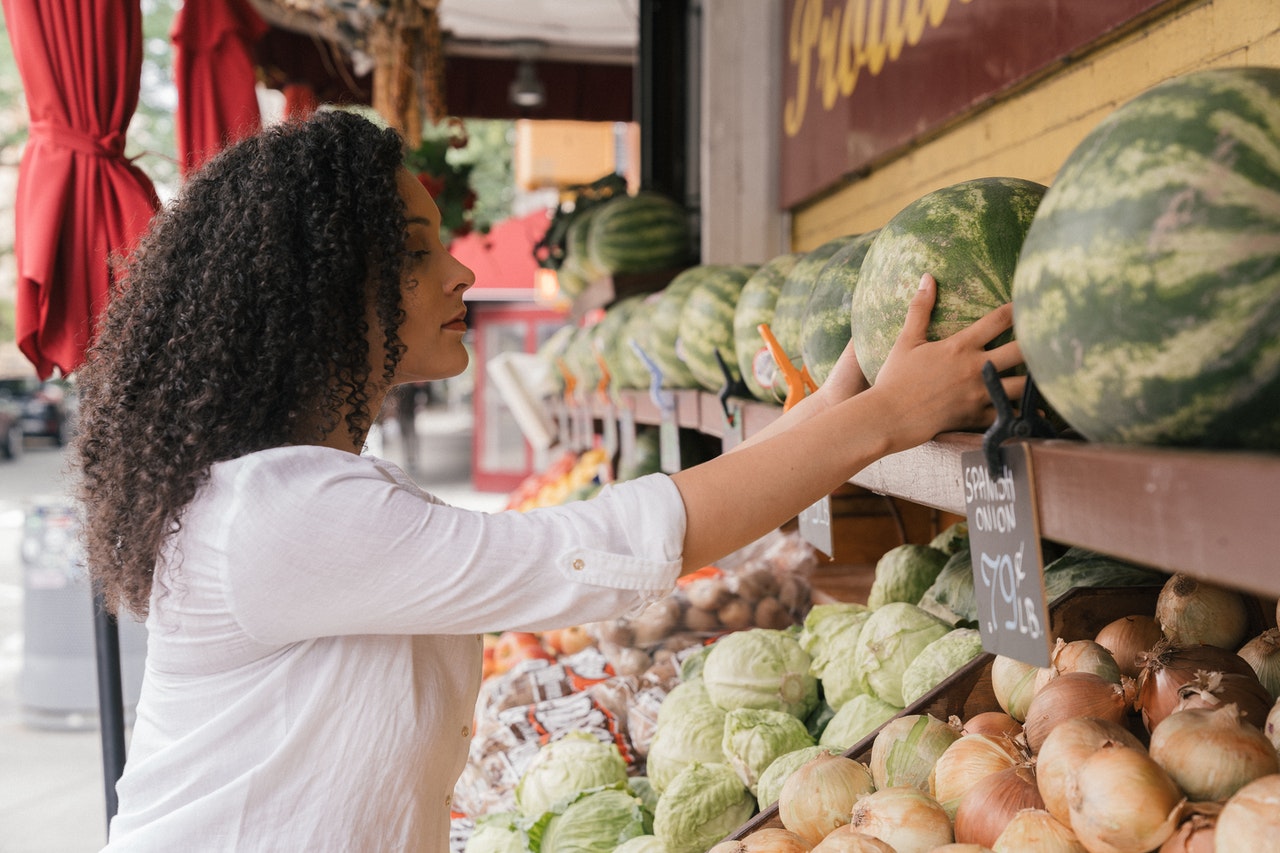 How to Make Your Market Stall Stand Out to Sell Your Event
Running a market stall is a great way to connect with the community and encourage shopping local. As an event creator, you want your stall to promote both your business and the events you plan to run. To achieve the impact you're after and sell more tickets to your event, you need to understand how to make your market stall stand out from the crowd.
In this guide, our experts share how to design a market stall that commands plenty of attention. You'll learn about clever signage and product display; incorporating a sneak peek of your next event; using your stall space creatively and refreshing its appearance; plus many other great ideas to increase your stall's effectiveness and, in turn, ticket sales.
Display your best products front and centre
The best market stall designs place key drawcards and products that differentiate your business at the front of the stall so that visitors see them first. If you regularly use a market stall to promote your business, you can attract repeat customers by displaying newer items and new advertisements for the events you're hosting. Running a stall at a seasonal market? Make sure that your most appropriate products are well placed to contribute to the vibe. Placing high-margin goods prominently can also increase your revenue.
Make sure you have printed flyers for attendees to take, or for you to include with each purchase if you're hosting an upcoming event, class, or workshop. Business cards are always handy to have, too! If your budget is a bit bigger, consider event ads in the form of a sticker or magnet. These are less likely than a flyer to end up in the recycling bin – and more likely to be placed in high-visibility areas, such as the fridge. They're also likely to be kept well after the market, which means they will serve as a constant reminder of your business.
Make your signage easy to read
Along with key products displayed upfront, make sure you have clear signage identifying your brand, what your speciality is, and the benefits your products or services offer. Use a large, simple typeface for informational signage and bold colours for your brand. If you have promotional offers, display the information prominently, along with how guests can take advantage of them. Invite your customers to connect with you online as an additional avenue for you to promote your next event, your social media channels, or your business's physical or online storefront. Consider using an oversized QR code on a sign that visitors can quickly scan to get your key info, such as event details.
If possible, have your signs professionally printed and designed by an expert, and make sure you thoroughly check them for typos or errors.
Grab their attention with a promotion
How to make your market stall stand out with just your products? Try an eye-catching promotion that makes passersby pause to engage more deeply. You can offer anything from free samples of food items to a buy-one-get-one-free deal.
Your market stall promotions can benefit your business in other ways, too. You could offer a discount in exchange for social media engagement – such as shares, likes, and comments – to grow your online audience; this can reduce the time you might otherwise spend advertising or doing online outreach. Plus, those who follow you online will be able to see and keep up with your upcoming events and easily buy tickets, especially if you're adding your events to Facebook.
Once you've attracted the attention of a new customer, don't let them slip away. Giving a buyer a discount or coupon to be used for a future purchase, like an event ticket, is a great way to gain repeat customers. You can also offer a referral coupon for a buyer to share with a friend so that they can spread the love – and you can grow your audience.
Change up your stall every once in a while
Try researching fresh and inviting market stall presentation ideas and keep up with the latest trends. You'll find plenty of inspiring market stall decoration ideas on sites like Pinterest, or by checking out event listings by fellow creators and competitors. Keeping your market stall looking new and exciting is not just an effective way to bring in customers. It's an ideal way to showcase your brand and event offerings and catch the eye of someone who may have missed you earlier.
If you're open for the whole day, aim to change up the products on display every few hours. Some market-goers make a full day of it, so you can have multiple opportunities to impress. If you've held a stall before, come up with a new design for each market you attend to keep things interesting. Try coming up with a new set-up to match any of your upcoming events as another form of promotion.
Use your space creatively
Make sure you're effectively using all of your stall to attract attention and showcase your products. Consider both ground-level and vertical space, as you may have opportunities to display signage, products, or decorations up high to be more easily seen. Build a distinct shopping experience with market stall decoration ideas like plants, subtle music, statement furniture pieces or anything that relates to your brand. These touches give the impression of a more permanent, lived-in space than a typical temporary stall. If you're promoting an upcoming event, display photos from your previous events to showcase the experience and vibe attendees can look forward to.
Offering a service at your market stall can increase revenue by diversifying your product mix and keeping the buyers in your stall shopping for longer. For example, if you're a jewellery maker, can you offer an on-the-spot cleaning service at your stall as well? Consider offering a service that complements your products but is manageable on the day.
Give a sneak peek of your upcoming event
Running a demo that shows prospective buyers how to use your products is a win-win. You can build brand awareness and sales, whilst the buyer feels like they're buying a quality product from an expert vendor who cares about their experience.
If you're wondering how to make your market stall stand out from the rest – showcase your products or services in action to demonstrate what guests can expect to see at one of your future events. If you're selling makeup or beauty products, you could have a makeup artist swing by to provide tips and advice as a way of promoting future makeup classes in your event calendar. If you're promoting your community organisation, you could have a prominent community member or influencer on hand to talk about your work and your upcoming events in detail.
Make ticket purchasing available at your stall
Meeting new fans of your brand at your stall is the beginning of a bright new relationship. Capitalise on your new connection by running a calendar of events in-store or at an alternative venue to encourage repeat customers and brand loyalty.
Make it easy for attendees to purchase tickets or RSVP for your existing or future events by offering the tickets as a product to purchase at your stall. You could use a QR code to lead people straight to your Eventbrite event page. Have an email sign-up sheet for prospective attendees to use as well, so you can follow up with them via email and social media about your upcoming events and promotions.
Now that you know how to make your market stall stand out, it's time to get started
From displaying your products and promotions to their best advantage to running demonstrations, we've shown you how to make your market stall stand out to promote your business and your future events. Now that you know how to design a market stall to impress, it's time to consider other promotional ideas that can build your fanbase. Check out these exciting in-store event ideas for unique and innovative ways to build your profile in your storefront or online.