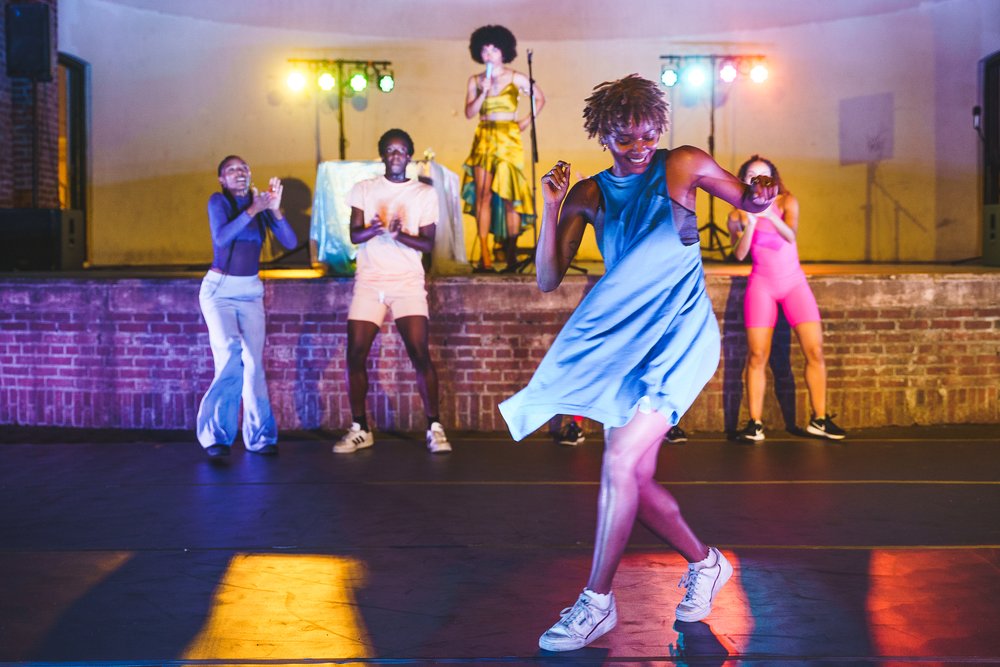 Our Must-have Guide to Returning to Live Events on a Tight Budget
It's time to dust off the red carpet and get ready to roll it out for live events again. From music festivals to food and wine shows back on the schedule, albeit with some new COVID-19 safety rules in place, event creators across Australia are gearing up for an exciting second half of 2021 and an even better 2022 (fingers crossed!). If you're looking to test the post-COVID lockdown waters but you're on a tight budget, our tips for maximising your event resources will get you on stage again without draining the bank.
Hit restart with an updated event budgeting strategy
First things first: work out whether your pre-COVID live event budget strategy is going to need an overhaul. Staying COVID-safe is essential for your guests and your reputation as an event creator. Unfortunately, it may potentially cost more to do so – everything from staffing numbers to venue requirements are impacted by social distancing regulations and rules specific to your state or territory. To put together a COVID-safe event budget, start by revisiting the two key numbers at the core of every event budget: how much ticket revenue you're aiming to generate and how much profit you expect to get from your revenue. From there you'll have your operating budget and can start setting some achievable event goals.
Post-COVID lockdown event trends
Don't stop your live-event planning overhaul at budgeting. It's a great time to take a look at what's working for other creators post-COVID lockdown and how event producers around the world are adapting during COVID-19 recovery. Lots of Australian creators are turning COVID-19 safety requirements into an unexpected opportunity with extra revenue generation from diversified ticket types . Introducing ticket options like VIP packages – where VIP guests can enjoy a less crowded space, dedicated facilities, and premium food or drink options – gives guests who want to come back to live events without the safety risks extra peace of mind.
COVID-19 cemented another event trend that's here to stay – hybrid and live-streamed events. Don't forget to generate extra awareness or revenue from live streaming your event online to subscribers or holders of a specific ticket type.
Learn from your past hits (and misses)
Collate data from your own previous live events and review which event expenses contributed to your event goal. Then you can determine which would have been better directed to more attractive activities or delivered more value for the guests. Put every expense and activity from your previous events under the microscope – did you run out of merchandise or premium food and drink options? Which method of receiving donations for your charity event was the most popular? If you've collected post-event feedback in the past, now's the time to review it for improvement opportunities.
Get the team and community back together
Event creators play a vital role in getting the community back out to reconnect during COVID-19 recovery. From guests at your event to your event team and partners, getting everyone back together is not only good for your bottom line, but it's also a great opportunity for everyone in the community to start boosting community energy and the local economy.
Get event sponsors on board
According to the Australia Bureau of Statistics, Aussie businesses have weathered the pandemic in better shape than expected – many are ready to get back out into the community in support of events and to boost their brands. Live events give event sponsors an unparalleled opportunity to promote their brand and merchandise directly to their audience without the competition of other advertising channels. A major part of your event planning and promotional strategy should be putting together an event sponsorship package that highlights your value proposition, including your target audience and why your event is the perfect opportunity to reach them. Remember to be discerning in your search for a sponsor – any brand activation at your event should leave your guests feeling positive about their event experience, not alienated.
Get online to build a bigger audience
Don't lose sight of your online audience now that you're returning to live events. More of us than ever before are shopping and consuming unprecedented amounts of content online. How do you cut through the noise online to reach your desired audience and get them to your live event for less? Consider collaborating with an influencer or several micro-influencers popular with your target audience for great exposure and event hype. You should also pair any influencer-driven gains with targeted paid advertising: like the event creators of Under the Southern Stars did, using Facebook to showcase artist content and boost ticket sales.
Get smart with your location, staffing, and hiring
The perfect live event after COVID lockdown (for a not-too-scary price tag) is all about planning and preparation. You've analysed your event budget and know what your operational budget for event resources is. You know what social distancing and COVID-19 safety requirements you need to comply with and how many tickets you need to sell to generate your desired event profit. Armed with an event plan that reflects this knowledge and expertise, you're ready to find the right event team, the perfect event venue and location, and the most cost-effective equipment to deliver an awesome guest experience at your live event.
Getting the right live event team for less
Keeping your event COVID-safe requires the right team of skilled event production staff. You can try and keep costs down with volunteers or friends and family support, but you'll need to ensure that anyone working in your event team has been trained in your COVID-19 safety plan and their responsibilities. For roles like security, managing guest check-in, and health and safety monitoring, it's often safer and easier to hire security for event activities or seek out third party event partners who can do the hard work for you.
Finding the perfect location for your event
The perfect location for your event needs to meet COVID-19 regulations for your event type and the number of guests you're planning to host. Each state and territory has specific guidelines for social distancing and venue capacity limits. Your chosen venue should have its own COVID-19 safety plan, too. If possible, increase the number of guests you can host by moving your event outdoors or to a hybrid format with some activities or speakers available online.
Some local councils and state and territory governments have announced support options like reduced rates for hiring public spaces or facilities as event venues. Make sure to check what's on offer in your local area to potentially save money on venue hire and boost community awareness of your event.
Saving time and money with the right equipment
Having the right equipment is essential to a great guest experience, including streaming equipment and software if you're running a hybrid event. Ideally, your chosen venue will include some of the equipment you need for your event in your hire package, like AV technology and sets or lighting. If your venue doesn't have all of these facilities, event equipment hire could be the answer. You can find packages that include event decor hire and stage hire for events, along with a trained crew to set up and run everything on the day. If your budget doesn't extend to equipment hire, consider asking an event hire company to sponsor your event or find creative ways to do it yourself with hacks like DIY photo booths.
Get set up with Eventbrite to save even more time and money
We've got all of the tools you need to maximise your time and effort at Eventbrite, including free event marketing templates and our COVID-19 Event Safety Playbook. Remember to always refer to the Department of Health for the current status of coronavirus in each state and territory, as well as your local council for guidelines specific to your region. When your event plan and strategy are ready to go, it's time to start promoting your event and selling tickets.