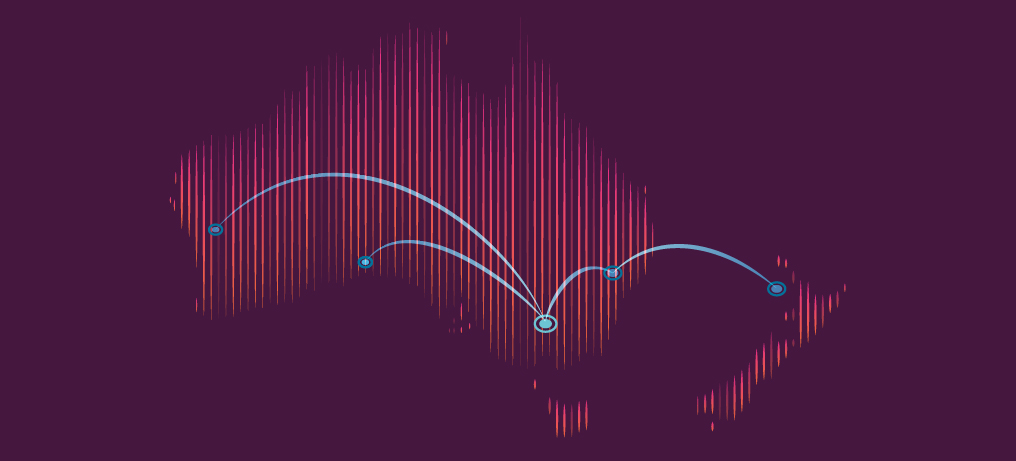 5 Tips to Launch Your Event in a New City
Your event is flourishing — but you've maximised growth in your current market. All signs say it's time to expand your event to a new city. The question is: where do you start?
Launching your event in a new city brings new challenges. First, you have to find an entirely new audience. Then you need to connect with them. Moreover, you have to build new partnerships in a place where your brand isn't yet known.
Free Download: From Local to Multi-City: How to Scale Your Event Across Australia and Enter New Markets
The good news? As an expert in your current market, you've done this successfully before. You just need the right tools and strategies to connect with a new audience. Here are five tips to help you launch your event in a new city.
1. Research and connect with local venues
Where you hold your event has as much of an impact on your attendees' satisfaction as what experiences you provide them. Choose the right space that both meets your needs (like capacity, availability, lighting, and sound) — and wows your attendees.
When you're new to a city, though, securing an in-demand venue can be difficult. If you're hosting an event in that city for the first time, venues might charge you higher rates. One way to get around this is by teaming up with a local partner, who can help you identify potential spaces and negotiate price on your behalf.
Before you sign the dotted line, be sure to know what your preferred venue's policies are on things like cancellation, attrition, Wi-Fi, outside suppliers, and access for set up. Taking a close look at the contract will help prevent any crises or unexpected fees later on.
2. Secure local sponsors
When you're breaking into a new market, potential attendees might see your event and think, "Never heard of it. Why would I go?" Partner with locally or nationally-known brands to build your credibility and prevent this reaction.
If you already have sponsors in your hometown, see if they're willing to expand their reach to your new city. That will help drive awareness of your event for attendees in your new city.
Then hit the town looking for local sponsors that are well respected. They will attract ticket buyers — potential attendees who might have otherwise looked right past your event.
3. Investigate local permit and licensing requirements
Securing permits is never easy, especially in a new location. If you're lucky, your venue will take care a lot of the permitting. So when you secure your venue, be sure to ask about what permits they cover.
Remember that permits and licensing vary from state to state (and even city to city), so when breaking into your new market, look into the fine details. Doing so early will save you time in the long run, and prevent any last-minute chaos. Not sure which ones you need? You can search the Australian Business Licence and Information Service (ABLIS) website for city and state permits required for your event if expanding through Australia.
4. Hire onsite staffing
Chances are, you don't have the budget (or human power) to send your entire staff to a new city for an event. So how do you make sure that you have reliable, trained staff that can manage logistics onsite? Contractors are a great substitute for full-time staff.
Tommy Goodwin, Director of Field Services at Eventbrite, suggests hiring verified freelancers through your ticketing provider or from Sidekicker. These contractors have already been background checked and trained on your event, so you can spend less time stressing about logistics, and more time selling out your event.
5. Adjust your ticket price
Pricing your event for a new market can be tricky. You found the right price for your home event, but striking the balance between affordable and worthwhile for a different city isn't as easy. Although there's no "right" answer when it comes to the best pricing for your event, there are a few things you should know upfront to help determine your price.
What's the average household income in your new city? How much, on average, are people willing to pay for a ticket? What's your competition charging? What are people getting for the price of a ticket? From there, you can determine your ticket price.
Use these five tips to get started on your journey to break into a new city. For a full breakdown of everything you need to know to move strategically, scale up, and expand to a new market, read our new ebook, How to Scale Your Event Across Australia and Enter New Markets.