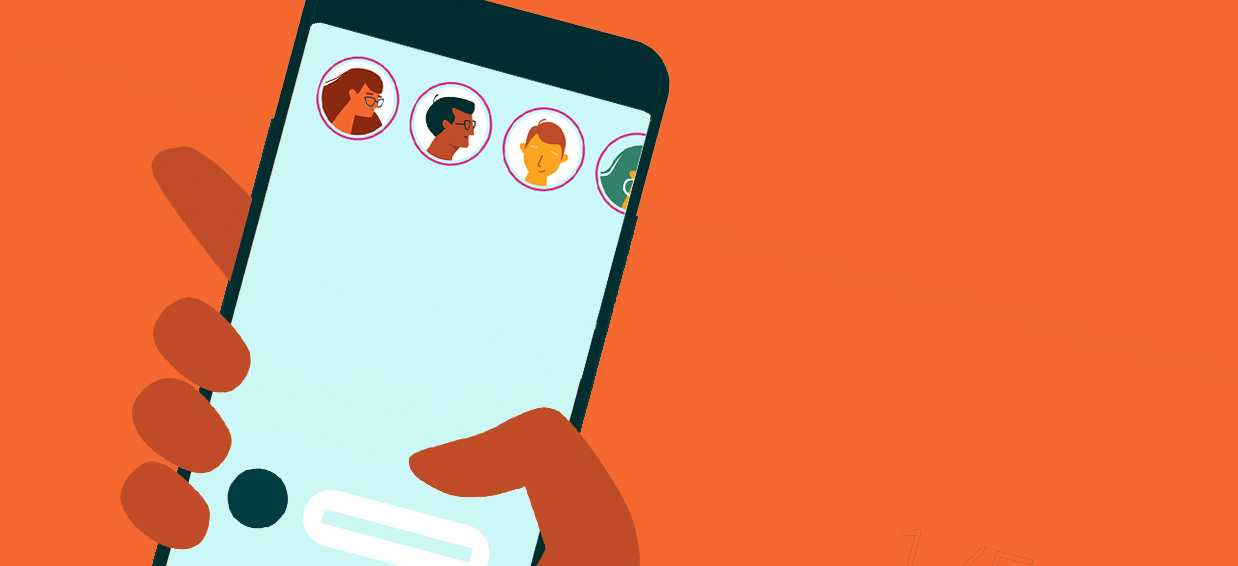 7 Instagram Stories Ideas for Your Next Event
In a time when algorithm changes are making event promotion on social media increasingly difficult, Instagram is a shining example of how to connect with event-goers. In fact, 80% of Instagram users follow at least one business, and 200 million users check out a brand's profile every day.
That makes the platform a treasure trove of potential attendees looking to engage with your brand. And with more than 300 million daily active users, Instagram Stories are a powerful way to drive that engagement.
The power of Instagram Stories
Accessed through a small, circular image found both on Instagram feeds and profile pages, Instagram Stories are a series of photos and videos up to 10 seconds long that frequently have filters, stickers, lenses, text, and more overlaid. You can also slow down, speed up, rewind, or "Boomerang" from your videos.
Viewable by your followers for only 24 hours (after which they disappear), stories can help you tell a larger brand narrative. And, unlike traditional posts, you can add clickable links to your stories after you reach 10,000 followers — meaning you can link to your ticketing page to drive sales.
So, what kinds of stories should you tell? Here are seven Instagram Stories ideas to get inspired.
Instagram Stories idea #1: Live video
70% of Instagram Stories are watched with the sound on (unlike Facebook, where the majority of videos are watched silent). You can shoot live video using stories, before and during your event, to share short clips of an interview or provide a behind-the-scenes look.
Whether it's a peek at the crew working to set up your event or interviews with performers or speakers, behind-the-scenes content can help pique interest, provide shareable snippets that can incite FOMO (fear of missing out) in your followers and humanise your event brand.
Instagram Stories idea #2: Artist or speaker reveal
Part of the excitement and anticipation for attendees in the months leading up to your event is the lineup. Before artist or speaker announcements, you can use stories to tease the reveal with hints such as the speaker's initials or a blurred picture that your followers have to decipher.
Instagram Stories idea #3: Flash sale
Because Instagram Stories disappear in 24 hours, using them to announce a flash sale promotion can also incite FOMO and help you drive more ticket sales. For example, a recent Museum of Ice Cream Instagram Stories campaign promoted a partnership with Amex that offered cardholders advanced tickets in a flash sale.
Instagram Stories idea #4: Influencer takeover
Partner with local influencers, sponsors, performers, or even vendors on Instagram to become your brand ambassadors. Consider letting one of them do an "Instagram takeover" of your account (or vice versa), where they create stories from your account for a day or week.
Instagram Stories idea #5: Q&As
Do your attendees have common questions about your event? Or maybe followers who are interested in your event keep direct messaging you with the same questions? Collect the most popular and answer them either in a picture or video format on your stories.
Instagram Stories idea #6: Contests
Social media contests are a powerful way to motivate followers to spread the word about your event. Consider asking entrants to tag your event's handle or use your event's hashtag in one of their stories for entrance. Then, be sure to tag the winners on your stories to build buzz.
Instagram Stories idea #7: Advertisements
Instagram Stories ads appear between people's stories as a photo or video. Businesses like Airbnb have used the ad type to great success, with Airbnb reporting a double-digit increase in ad recall. Test them as part of your social media advertising strategy and track results!
Going beyond the buzz
The stories feature is Instagram's newest darling, and the platform is putting more and more emphasis on it. But if you don't take advantage of stories now, you might just get left behind. Learn more about using the feature to drive real ticket sales and attendee loyalty in How to Use Instagram Stories to Build Buzz Around Your Event.