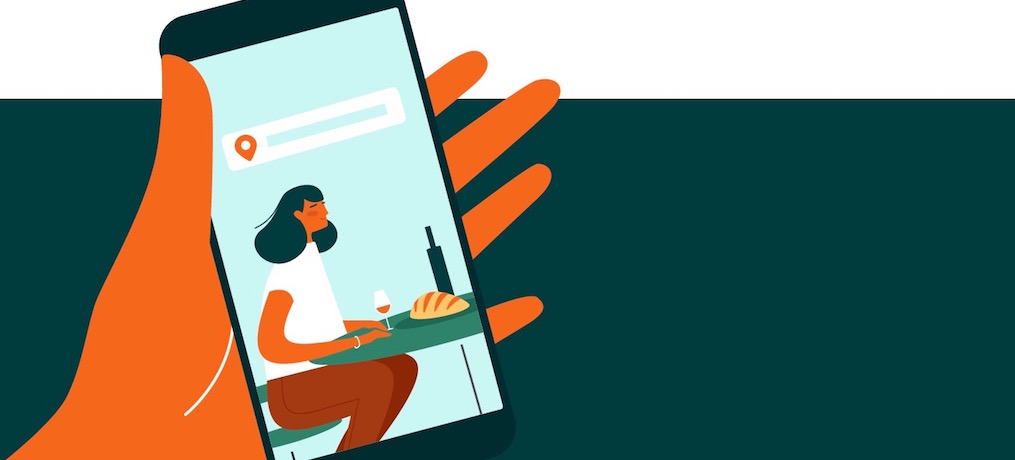 What Event Directors Need to Know About Instagram Analytics
Instagram is most known for its high engagement rates — but does that engagement have any effect on your ticket sales? You need to be able to answer that question to justify the time spent on the platform.
To track your Instagram efforts and see the payoff over time, you must know how to track Instagram analytics, exactly what to track, and how to interpret what you're tracking. Here's how to get started.
Access Instagram's built-in insights
Instagram is a brand-friendly place, with 200 million users checking out a business profile every day. If you haven't already, the first step to gathering better metrics is to upgrade to a free business profile.
With business status, you can get real-time metrics on how your posts and stories perform. This is essential to better understand your audience and how their behaviour on Instagram translates to ticket-purchasing.
Know exactly which metrics to track
There's a lot of data out there. Rather than overwhelm yourself with an excess of numbers, choose the metrics that matter the most to selling events.
Keep in mind that data is only as good as how you interpret and apply it. No technology tool can replace human intelligence, so for most of the metrics below, you need to know not just what to look for, but what it means for your business.
1. Followers
With Instagram Insights, you can measure the growth of your followers and see basic demographic breakdowns on gender, age, and location. These are data points you can use to gear your content toward your audience as it evolves. (This demographic data can also be helpful as you try to attract sponsors.)
Go further with Instagram analytics tools: Using more sophisticated third-party tools, you can also track the interests and behaviours of your audience. For instance, Iconosquare shows the relationship between your posting frequency and your follower growth. You can use that insight to tweak your posting schedule for the best results.
2. Lurkers
Not everyone who looks at your Instagram posts follows you. Instagram Insights tells you how many "lurkers" see your posts via hashtags, the Explore page, a profile search, or a location link – so you can try to convince these lurkers into followers.
What can you do with this type of information? Well, for instance, you may notice a surge in visitors from a particular hashtag, but you're not getting the followers you'd expect from such traffic. Perhaps the hashtag you're using isn't accurate to your message or isn't attracting your target audience. This will help you understand the relevance of the hashtags and locations you tag your post with.
3. Post engagement
Instagram Insights provides basic metrics on likes, comments, and saved posts. See how your posts are performing on any given day or as a pattern over time. With this information, you can fine-tune your posting schedule.
You can also hone in on what types of posts are performing best. Do videos get more attention than photos? Do people tend to like posts that feature performers over venue shots?
Go further with Instagram analytics tools: Third-party apps give you even more information about post engagement. Simply Measured, for instance, can gauge the reach of your hashtags to assess how they're performing.
4. Story engagement
A third of the most viewed stories on Instagram come from businesses. But are yours measuring up?
Instagram Insights gives you:
Number of impressions (people who saw your Story)
Number of unique accounts who saw your Story (reach)
Taps forward (to skip certain Story posts)
Taps back (to rewatch)
Replies (direct engagement)
Swipe-aways (bouncing from your stories altogether)
Exits (bye, stories)
By paying attention to these numbers, you can gauge how well your Story strategy is performing over time. If you notice that people constantly bounce from your Instagram Stories, you're doing something wrong. If they tap back over certain types of stories, those ones are inspiring curiosity and engagement. Use that data to hone and refine your strategy, focusing on improving one metric at a time.
Go further with Instagram Stories insight tools: Tools like Delmondo can surface insight from Instagram Stories alongside analytics from your posts to help you identify deeper engagement trends.
5. Influencer engagement
If your goal is to find influencers to work with, pay attention to metrics like "Top Mention" — a post someone else made that mentions you. Also pay attention to "Top Follower" — your follower who has the greatest number of followers of their own. These numbers indicate natural fits to help promote your event brand.
Go further with tracking tools: For more sophisticated search and tracking, turn to third-party apps like Iconosquare, which locates influencers in your field and pinpoints influential posts using a specific hashtag.
6. Ad performance
There is a myriad of advertising options on Instagram. You can create ads from scratch, promote a post, or convert a Story into an ad. If you're trying any or all of these tactics, it's crucial you track their performance.
Go further with Instagram advertising automation: You can track basic Instagram ad performance and optimise campaigns manually via Facebook's parent tools. But there are also powerful tools that will drive better results and save you time by automating both placement and optimisation of ads. The Paid Social Ads feature within Eventbrite manages your ad campaigns to help you target the people most likely to attend your event, and ensure every dollar spent is helping you grow your community.
7. Click-throughs and conversions
Click-throughs are easy to measure. But conversions are more challenging. This is a less concrete number, as Instagram is probably just one "touch point" for your target audience. Someone might be a loyal follower, but ultimately click "Buy Ticket" from Facebook, Eventbrite, or another platform.
Still, there are ways to measure how your Instagram strategy converts to real registrations:
Using Instagram Insights, you can measure how many people click through to a link to your ticketing page from the bio in your profile or from a link in your stories.
Using Google Analytics and other tools that measure activity on your website, you can measure how many clicks through to ticket sales came from Instagram.
Comparing these two sets of numbers tells you how many people are coming from Instagram to your ticketing page to buy.
Go further with integrated analytics tools: You can also rely on your ticketing or registration partner to highlight how much traffic and sales Instagram is driving for your event.
Use Instagram analytics to drive real sales over time
There are countless metrics to monitor on Instagram, but you shouldn't pay attention to every single one. Instead, choose up to three metrics you care about the most, and focus on optimising those. For instance, you might decide that the most important metrics for your business are:
Traffic driven to your event page (to measure interest)
Engagement on Instagram Stories (to measure brand engagement)
Tickets sold through Instagram ads (to measure ROI)
Just make sure that you have an easy, automated way to measure whichever metrics are most important to you. You might stick with Instagram Insights for the platform's free basic data, rely on your ticketing partner's reports for tracking, or choose an additional Instagram analytics tool to get deeper insights.
To learn more about how to build an Instagram strategy that drives real ticket sales, download The 2020 Guide to Instagram for Event Marketing.