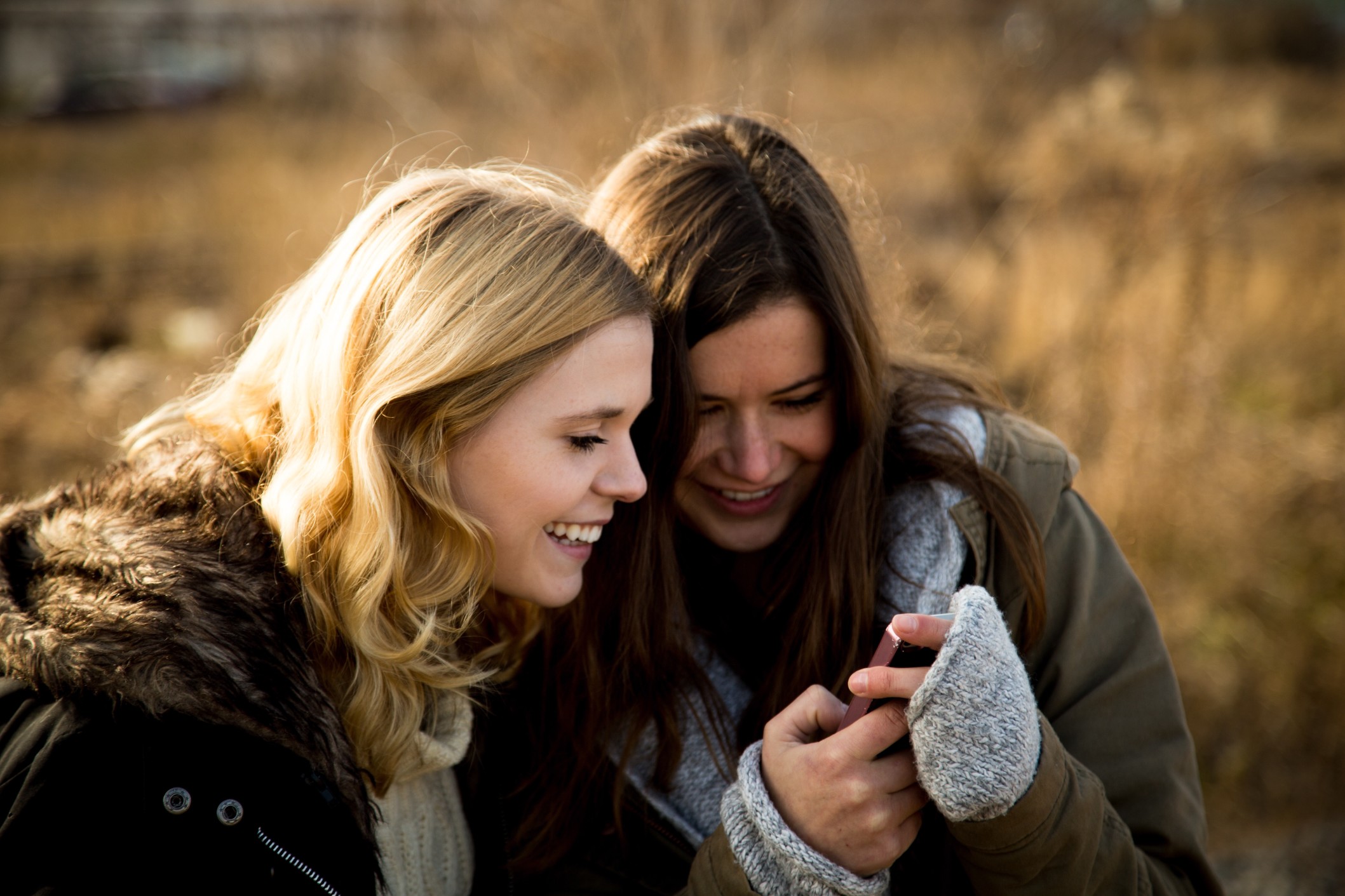 Increase ticket sales with a mobile-first approach
It's fair to say that if you're not selling tickets to an event online, you're probably not selling tickets at all. The days of queuing at box offices are long gone, replaced with hitting a simple buy button at our convenience.
When you picture people buying tickets online, it's easy to imagine someone sitting at their desk or on a laptop making their transaction — but did you know that the time spent on mobile devices is increasing in Australia month on month? It's time to shift the mindset that people only use their mobile devices on the fly, as it begins to dominate our internet browsing habits. Taking a mobile-first approach to ticketing could help your sales soar.
Australian mobile habits
In February 2016, Australians spent an average of more than 28 hours per person browsing websites and apps on their smartphone alone, higher than any other device (Source: Nielsen Digital Ratings).
As well as spending more time on our mobile devices, an increasing number of Australian adults are ditching fixed home lines and internet connections — relying only on their mobile phones to stay connected. In December 2014, a study by the Australian Communications and Media Authority found that 12% of Aussies are exclusively mobile in their communications at home. This is a small but growing group, with telcos now offering larger than ever data plans to meet this need.
Attention spans are shrinking
Mobile devices are not just changing our internet habits, they are also making us impatient. Research from Microsoft revealed that since the beginning of the mobile revolution, the average attention span has dropped from 12 seconds to just eight seconds (less than a goldfish!). That means not only will people feel frustrated if they have to hunt for information, they're more likely than ever to give up completely. In fact, the average rate of online cart abandonment is almost 70%.
Capturing ticket sales on mobile
With short attention spans and a mobile-savvy generation, optimising your event ticketing for mobile is no longer optional. By introducing a simple, mobile-friendly purchasing path (such as the one included in Eventbrite's ticketing platform), you minimise the risk of losing valuable ticket sales.
Converting social to sales
If your website or ticket purchasing page isn't optimised for mobile, you also risk losing the opportunity to sell to an actively engaged audience. Particularly when you think about the work you put into promoting your events on social platforms like Facebook, it's important to remember that most people will be engaging with your content while on a mobile device.
A great example of an event doing this well is Bottle Shop Concepts, who regularly keep Facebook fans entertained and excited through Facebook for their 'Game of Rhones' event. When they released pre-sale tickets for the event this year, an incredible 78% of tickets were purchased on mobile devices (compared to 21% on desktop). By ensuring that both their website and ticketing page is optimised to create a seamless experience on mobile, they never risk missing a sale.
Below is the mobile-optimised path to purchase for Game of Rhones. Users can scroll to read through all of the event information and access ticketing for any location, or jump straight to buying a ticket in their city with a single tap.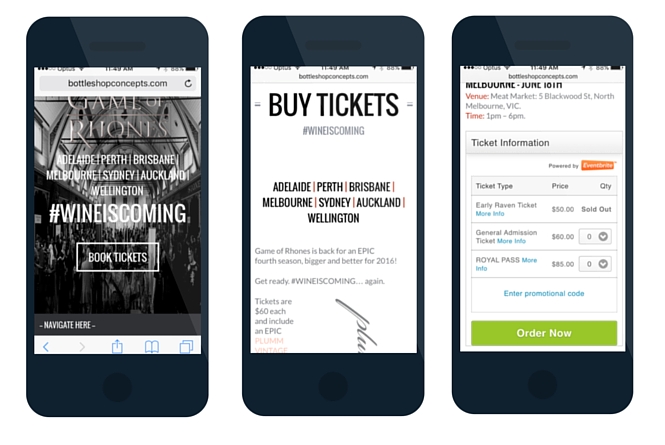 Mobile-ready event pages are just one of the benefits of choosing Eventbrite for your online ticketing. Learn more about selling tickets with Eventbrite here.