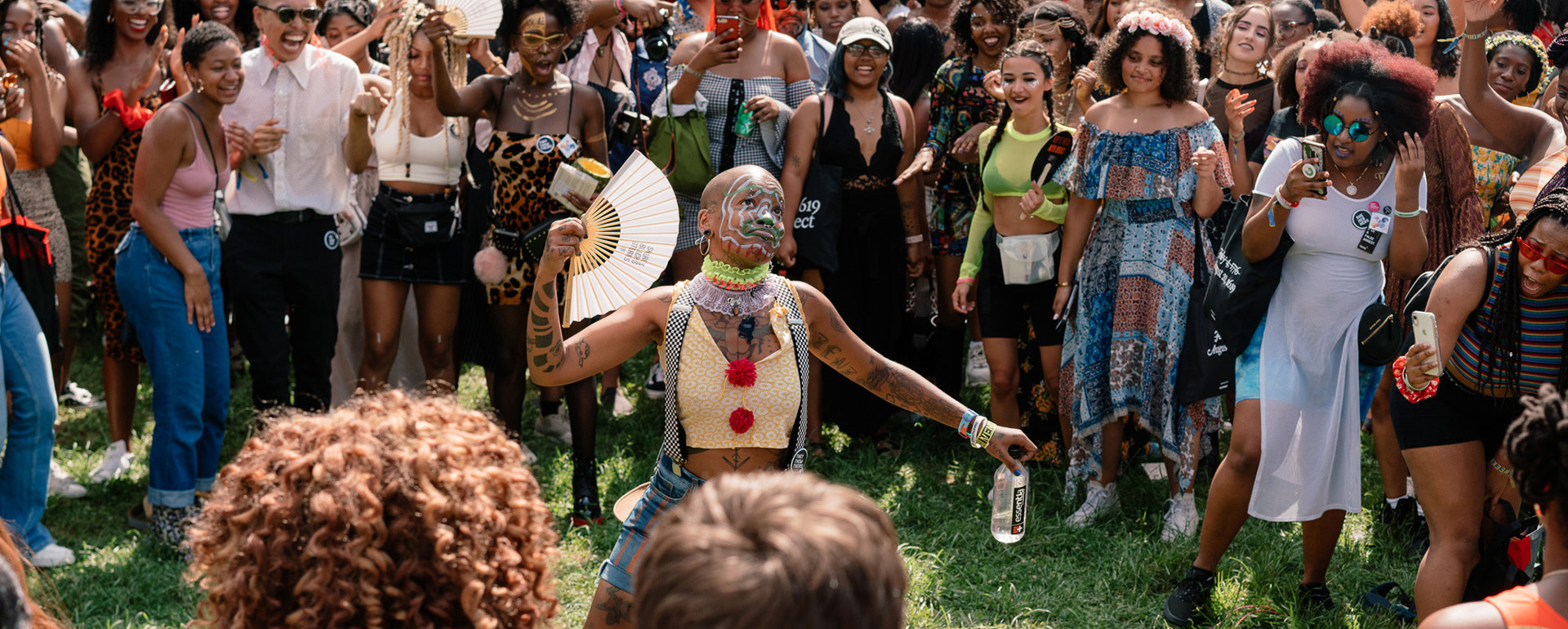 9 Ways to Make Absolutely Everyone Feel Welcome at Your Event
From #metoo to white supremacy, the lens on diversity issues is bright these days. It's a good time to be an advocate for equality and fairness for all people. Within the world of events, you can take a stand and cultivate a culture of inclusivity.
You might already claim to host an event that welcomes everyone. But the proof lies in the experience of your attendees. 
"Beyond bringing everyone to the table, there's some work we have to do to ensure that people feel like they belong at that table," says Maasha Kah, Global Head of Diversity and Inclusion at Eventbrite.
People look for both overt and subtle cues about whether they're truly welcome. If your goal is to create a more diverse and inclusive event, here are nine ideas to consider. 
1. Start with a Welcome to Country
If you're hosting an event in Australia, a Welcome to Country or Acknowledgement of Country is an important first step to recognise the historic and continuing connection Aboriginal and Torres Strait Islander people have to the land. You can learn more about this traditional here.
2. Avoid scheduling conflicts with cultural or religious holidays
When weighing your scheduling options, don't forget about religious or cultural holidays outside of the dominant norm. Of course, you can't accommodate everyone, but being aware — especially if you live in a place with a large minority population — can go a long way.  
3. Take the bias out of your marketing
Think about where you advertise, the language you use, and what imagery you adopt to support the narrative of your event. 
It's not that you have to be all things to all people. But your marketing imagery and messaging say a lot about the people you hope to attract. Make sure to include diversity in your imagery, and target your ad efforts beyond mainstream audiences.
You certainly don't want to be inauthentic. But if you want more diversity at your events, tease more diversity in your marketing.
4. Install signage that sends a clear message
Literal signage at your event can be a powerful way to send a signal and reassure attendees who might feel nervous coming to an event outside their comfort zone. For instance:

"All are welcome here." 

"If someone makes you feel unsafe, call this number." 

Or a simple rainbow flag.
Consider, too, the likely makeup of your crowd. Could you add another language or braille to your signs?
5. Consider posting a code of conduct
Keeping participants safe is a huge priority for any event creator. A code of conduct establishes community rules and guidelines so attendees know what they are and are not expected to do.
Jorge Portillo, co-founder of Hard French, an outdoor daytime soul music dance party in San Francisco, says, "A code of conduct gives people reassurance and a sense of safety, as well as investment in the event itself. It reinforces the notion of Safe Space."
Post your code of conduct at the event along with your other signage. Include it on all ticketing and marketing materials as well.
6. Staff your event with a diverse crew
Hiring a variety of types of people brings richness and varying points of view to your event brand. It also sends a message to attendees that you're invested in diversity.
Go beyond a mere nod to fair hiring practices in your job postings. Explicitly state your commitment to building a diverse and inclusive team. And then follow that up with hiring practices that weed out unconscious bias and put less priority on "culture fit" and more on diversity.
Beyond hiring, make sure your staff and volunteers are trained on how to approach and communicate with those with disabilities. Learn more from the Australian Network on Disability.
7. Offer gender-neutral restrooms
One of the clearest signals you can send to indicate that your event is inclusive is to get rid of traditional bathroom signage. Post bathroom signs that aren't gender-binary.
And on the subject of bathrooms, if it's a family-friendly event, ensure there are changing tables in every single bathroom. It isn't just moms who change diapers, after all.
8. Hire a sign-language interpreter
Offering sign-language interpretation alongside your speakers and performers is a nice thing to do for those who are hard of hearing. It also sends a strong message that your event is not just for the conventionally abled. Remember to include this on your website and marketing materials so that potential attendees can get hyped to attend!
9. Ask attendees what would make them feel included
Wondering what else would make your attendees feel at home at your event? Ask them. Questions inserted into the registration process streamline communication.
Consider, too, sending a post-event survey to assess what worked and what didn't. Where could you have done better? This is vital information for your next round of planning, and with your event fresh in their minds, attendees are likely to be honest.
Every event is a learning opportunity, and you'll inevitably make mistakes. But if the intention and the effort are there, you'll get there too. 
Find out how trailblazing event creators have transformed their events to be welcoming for all in Making Your Events More Inclusive and Diverse.