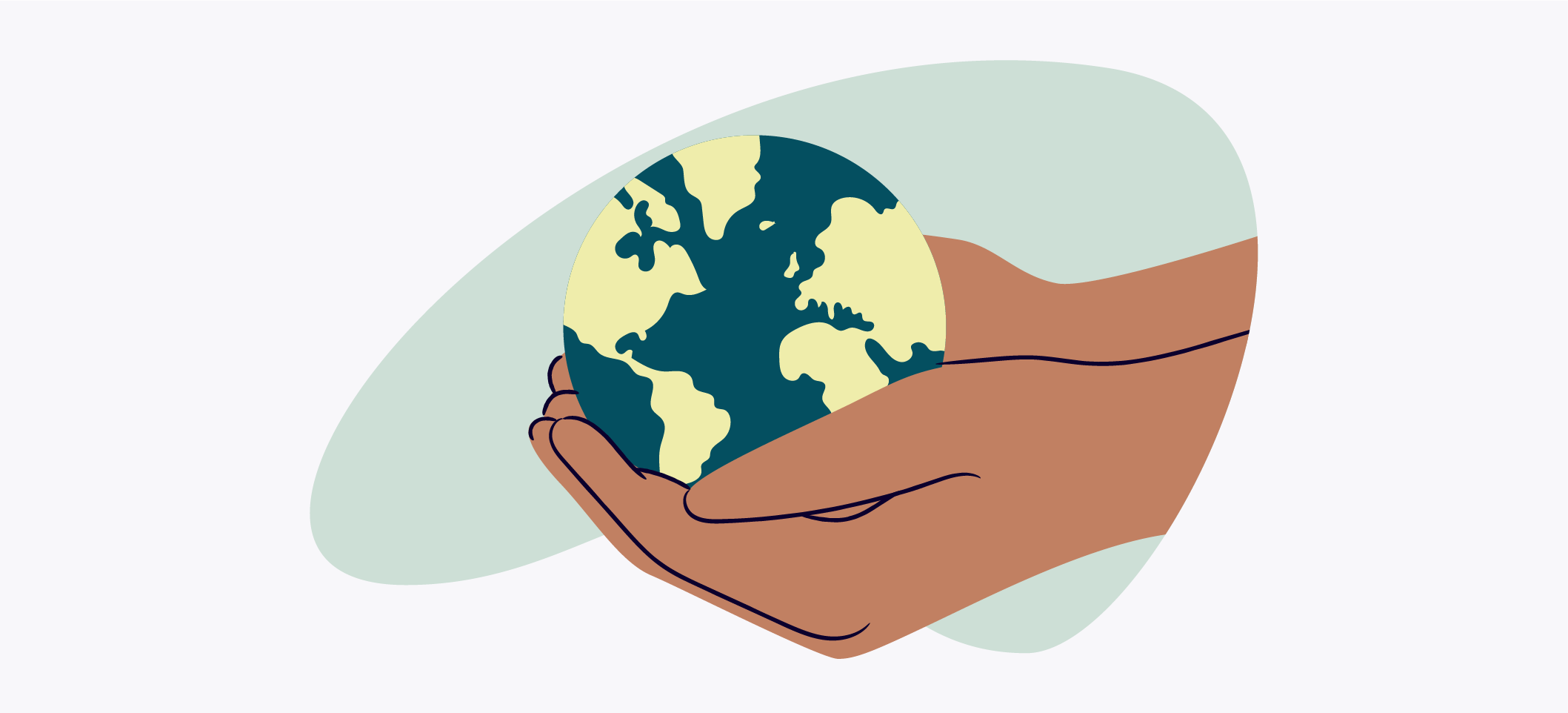 Ideas to Celebrate NAIDOC Week from Our Australian Creators
Since the origin of the National Aborigines and Islanders Day Observance Committee (NAIDOC) in the 1920s, the NAIDOC platform has delivered significant change for Aboriginal and Torres Strait Islander communities. Every year, talented event creators find new ideas for NAIDOC Week events. These events give Australians from all walks of life the opportunity to use their voices to support First Nations cultures and encourage reconciliation.
NAIDOC Week celebrations are held across Australia in the first week of July each year (Sunday to Sunday) to celebrate and recognise the history, culture, and achievements of Aboriginal and Torres Strait Islander peoples. NAIDOC Week is an ideal opportunity for event creators to share First Nations stories and histories with their audiences in respectful events that celebrate the oldest continuous living cultures on earth. We share our top ideas for NAIDOC Week events that encourage dialogue and positive contributions from any audience.
What is the theme for NAIDOC Week 2022?
The NAIDOC Week 2022 theme, 'Get Up! Stand Up! Show Up!', encourages Australians to continue fighting for change for Aboriginal and Torres Strait Islander communities. Significant work has been done to build momentum for reforms over multiple generations, and now is the time to stand up and secure meaningful systemic change to preserve and rebuild First Nations cultures.
NAIDOC Week celebration ideas
It's important to understand how to celebrate NAIDOC Week respectfully to maximise your event's contribution to insightful dialogue and positive change. From harnessing the power of small teams to large-scale events that put the stories of Aboriginal and Torres Strait Islander peoples to the fore, we show you how to celebrate NAIDOC Week at work or in your local community. Here are some ideas to get you started.
1. NAIDOC Week breakfast
A breakfast event is a versatile event option for a variety of audiences, from small corporate organisations to large community groups. Consider engaging an Indigenous Australian to share their experiences or host a cultural performance. Extend your support even further by purchasing from Aboriginal and Torres Strait Islander suppliers and businesses, from venues to caterers.
2. NAIDOC Week film club
In recent years, the Australian film scene has produced an increasing number of works that examine our complicated history from the lens of First Nations cultures and peoples. Organise a screening at your workplace or another private venue with your team or club, and include a post-screening panel or discussion to explore the audience's perceptions.
3. Sacred sites walking tour
Almost all Australian cities and regions have sites of significance to traditional owners and were host to key events in Aboriginal and Torres Strait Islander history, but most of us don't know anything about them. Arrange a tour of the sacred sites in your area with an elder or representative of the traditional owners to get to know more.
4. Language classes
Did you know that there are over 250 Indigenous languages in Australia? Learn more about the traditional owners of your local area and their language by hosting an event to teach your team or group key phrases.
5. Welcome to Country ceremony
A Welcome to Country is a ritual or formal ceremony performed at many Australian events by the traditional Indigenous owners of a region to welcome people to that country. You can host a Welcome to Country ceremony as a sign of respect while educating guests about traditional customs.
6. Invite an Indigenous artist, sportsperson, or performer
Does your workplace or community support a particular sport or artistic form? Commission an Indigenous artist, sportsperson, or performer to share their journey and lived experience with your group.
7. Study Aboriginal and Torres Strait Islander arts and crafts
Looking for a hands-on activity for your workplace or group? Many local Indigenous arts and crafts organisations can facilitate workshops in your venue or theirs to share traditional practices and let your guests try them out.
8. NAIDOC trivia night
Australians love trivia, so if you're looking to educate your community about Aboriginal and Torres Strait Islander cultures, combine the two activities into a fun-filled and insightful trivia night where your guests are guaranteed to learn something new.
9. Fundraising BBQ
Want to support Aboriginal and Torres Strait Islander communities during NAIDOC Week and beyond? Host a fundraising BBQ or food event to raise funds for an Aboriginal and Torres Strait Islander non-profit that delivers programs year-round.
How to celebrate NAIDOC Week with the KARI Foundation
For the KARI Foundation, which has long supported the Aboriginal community by designing and delivering quality support services, NAIDOC Week is an important opportunity to reach out. The KARI Foundation hosts a corporate event every year to connect people to Aboriginal culture and share how attendees can promote positive change.
"The Corporate NAIDOC event presents an annual opportunity for the KARI Foundation to invite our long term and new corporate partners (from a variety of industries) to attend a social and educative event in line with the year's NAIDOC theme", shares Lauren Pitkin (she/her), Manager of Marketing, Fundraising, and Events at KARI Foundation. "The KARI Foundation understands positive outcomes of Aboriginal communities could be further achieved by increased collaboration between state and federal Governments, Corporate Australia, and Collective Australia. Our Vision is for Community life in Australia to be strengthened by Aboriginal people, culture, reconciliation, and connection".
The event showcases Aboriginal influencers and their work. "Our Mission is to work with community to create meaningful points of connection to share Aboriginal culture and achievement", emphasises Lauren. "It also presents an opportunity to highlight various keynote speakers who have achieved in various levels of Indigenous excellence as well as the work that the KARI Foundation is doing to ensure future generations have every opportunity to become the next leaders in this space and beyond".
Ultimately, the KARI Foundation hopes that its advocacy during NAIDOC Week and the range of support programs that it has built in the community will help build a better future for Aboriginal people. "We have found that our corporate partners are very interested to learn more about Aboriginal culture and find ways to positively support our community during NAIDOC Week and beyond, however they don't know where to start. Our event provides a safe space for questions and knowledge share, to ultimately encourage non-Aboriginal people to walk beside us towards a more reconciled Australia".
Beyond its corporate NAIDOC event, the KARI Foundation also hosts information stalls and attends other community-based NAIDOC events to promote its programs and culture at a grassroots level. For Lauren and the KARI Foundation, it's about achieving purpose. "I personally love the opportunity to share my culture and educate others on how deadly we are as a people and community during NAIDOC week. I am lucky that everyday can feel like NAIDOC Week for me and it is my hope that one day Australia as a nation will feel the same way".
More ideas for NAIDOC Week from Indigenous creators
Cultural Bush Walk
For Willoughby City Council in New South Wales, NAIDOC Week is the perfect opportunity to get local residents out to explore local Indigenous history, culture, and landscape features. Hosted by Willoughby City Council's Aboriginal Heritage Office, the event gives guests an opportunity to reflect on and connect with the bush and First Nations cultures.
KARI Foundation Corporate NAIDOC Luncheon 2022
The KARI Foundation hosts an annual corporate event in Sydney bringing together local community, business, and government to celebrate Aboriginal culture and achievement. Their 2022 event is centred around the NAIDOC theme 'Get Up! Stand Up! Show Up!' and features keynote speakers and networking opportunities.
'Extinction: The Ballad of Pirt Koorrook' Performance
The Eureka Centre, the home of the Eureka Flag in Ballarat, Victoria, is hosting a performance of 'Extinction: The Ballad of Pirt Koorrook', a First Nations' adaptation of a play by one of Australia's most acclaimed playwrights, Hannie Rayson, for its 2022 event. 'Extinction' explores the themes of climate change and global warming and acknowledges the significant role that First Nations cultures play in promoting environmental responsibility.
Feeling inspired by these NAIDOC Week celebration ideas?
Our talented community of event creators is celebrating NAIDOC Week around Australia this July with a range of unique events designed to appeal to every Australian. 2022 is the perfect time to join them with your own event to drive positive change and meaningful progress towards reconciliation. Use Eventbrite to make your own event happen. We help you collect RSVPs, help with COVID safety measures, and organise and promote your event with Eventbrite Boost, letting you reach out to an even bigger audience.