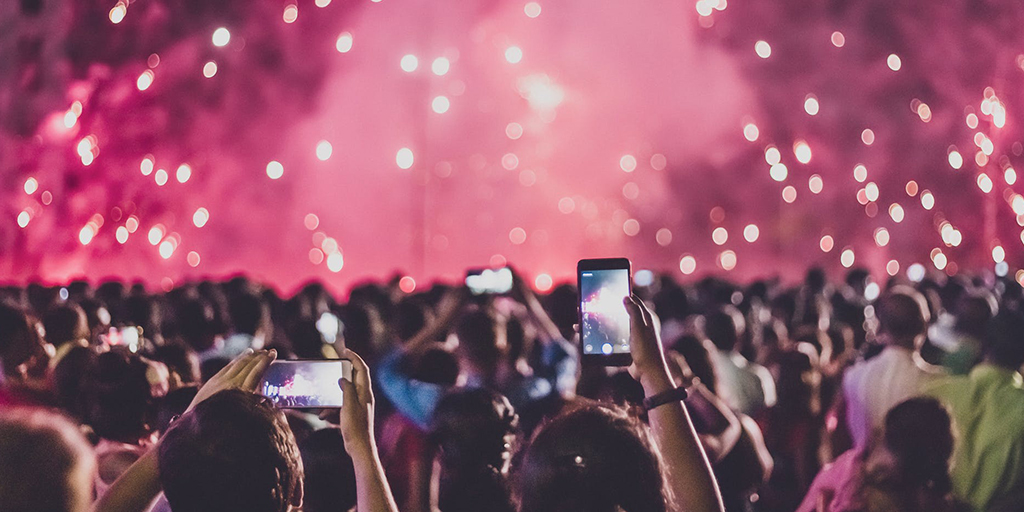 How Nonprofits Can Use Facebook Live to Raise Awareness — and Funds
When appealing to folks' charitable hearts, live events matter more than ever. In fact, 90% of Australians believe that live events can inspire positive change for the country. And 67% of Millennials say that engaging with a not-for-profit or political cause online has encouraged them to take action offline.
So if you want to relate to this new generation of fundraisers, you need to use social media — and Facebook Live in particular.
You may have used Facebook Live to connect with friends and family. But there's a difference between going Live to your friends and broadcasting to donors. To create quality live video experiences on Facebook, you need a strategy — and who better to guide you than the Facebook Live team.
Read on to learn how to build a strong network of support for your cause and increase donations — all while staying on the cusp of emerging event tech.
1. Don't go Live for your fundraising event without a plan
Facebook Live videos often feel like they're created on a whim, as if someone grabbed their phone from their pocket and started broadcasting — but they're not always.
The spontaneity of live video is an illusion. Every live video you create — whether it's an interview with donors or behind-the-scenes footage at your fundraiser — should be planned thoroughly.
How much planning? At a minimum, you should:
Choose a location that's visually interesting, but not so busy it's distracting

Place your subject in adequate lighting — not too dim, but not blown out, either

Minimise background noises as much as possible

Make sure you have a strong internet connection (without adequate internet, you'll find your Go Live button grayed out)
Pro tip: Test out your location by recording with your phone's video camera. Play it back to spot any weird background noise, lighting issues, or strange objects you hadn't noticed in the frame.
2. Schedule your live videos to maximise donations
If you know you're going Live, let your potential fundraisers and donors know in advance. Not only will this ensure more people watch your broadcast, building buzz can increase donations. According to CrowdRise research, when someone promotes your cause or shares their recent donation, it will drive another $15 on average.
So give folks a day's notice with an announcement on your Facebook Event page. Even better, schedule it.
"A lot of people don't know you can schedule your Live video," says Matt Labunka, Product Manager of Live & Co-Watching at Facebook. "It's a powerful trick to build buzz among viewers in advance, and you train your audience to show up at a certain prescribed time."
3. Tap into your largest, most engaged fundraising audience
Your Facebook Event might seem like the obvious place to go Live. But if you have more options, say your main Facebook Page or a charity's page, which should you choose? That depends on your goals.
If your goal is to spread the word for your cause, follow Labunka's advice: "Always pick the place with the biggest, most engaged audience. You can also crosspost or share your Live video elsewhere after it airs."
But if you're focused on raising money for the cause, broadcast to the audience with a strong connection to your mission. Even if they're fewer in numbers, their personal experiences will encourage them to amplify your message to friends on their feed — friends who may become your next major advocates.
According to Crowdrise Marketing Director Gary Wohlfeill, "People are more likely to donate a few dollars here and there to a casual friend running in a charity race than to issue an annual check to one single organisation."
4. Consider live video descriptions mandatory
In the excitement of capturing and posting live video, it's easy to forget some of the finer details — like writing a video description.
The more information you add to your Facebook Live videos, the better. It will make it easier for Facebook to show them to likely donors and help those who tuned in late to understand what's happening.
Some key bits of information your live videos should include:
Your fundraising event name and location

Any special guests joining you (Don't forget to tag them)

A call to action (like, "Donate here!")
In addition, when you're trying to attract a younger donor base, make sure that the nature of your Live video is worth their time. For example, if your mission is to eliminate childhood obesity, a Live video of a local chef teaching viewers how to make healthy snacks is engaging enough to keep them from scrolling further.
Go Live and get fundraising
Before you start using live video to appeal to the modern donor, make sure you and your team are fully prepared by downloading The Ultimate Guide to Using Facebook Live at Your Events.