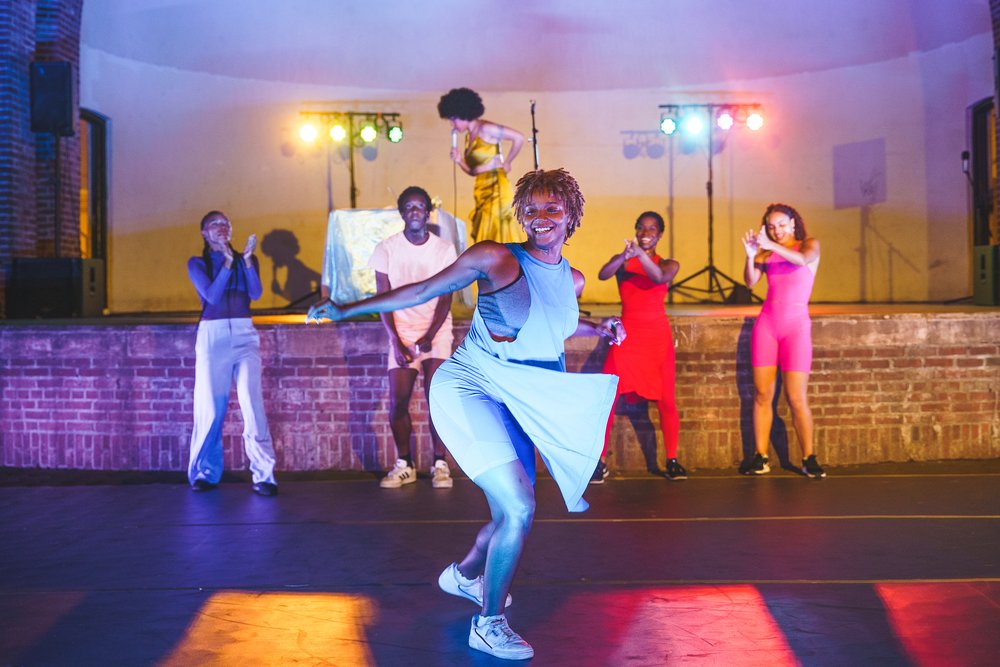 How to Plan a Successful Charity Event in 10 Steps
It's a great time to plan a charity event in Australia. With the resumption of in-person events following the restrictions of 2020, Aussies are ready to show their support for charity events. Let's get you prepared to host your best fundraisers yet!
Here's a 10-step course of action to plan charity fundraising events that will maximise revenue and exceed your expectations.
Step 1: Define your cause
Being clear on why you're raising money and who you're raising it for will help you create a comprehensive, effective promotional strategy and operational plan. All other decisions cascade from this "mission statement". Defining your cause on paper is the first step to setting a clear plan of action in motion.
Step 2: Set a fundraising goal
How much money are you hoping to raise? Consider avenues like ticket sales, donations, live auctions, silent auctions, and crowdfunding.
Remember that donations are not the only way to support a cause. When putting together a not-for-profit or fundraising event, it's important to keep other potential goals, like raising awareness and building community networks, in mind as well.
Step 3: Create your charity event's budget
For your charity event to be a success, you'll need to raise funds in excess of the amount you're going to spend. A well-managed event budget will help keep your costs in perspective and give you more bang for your buck. Make sure your budget includes every detail – from the venue to the catering to the parking valets. A budget can also help you to identify avoidable costs or expenses that may be able to be partially covered through reaching out for support from the community. Look for expenses that donors or community groups could provide, like free entertainment for charity events or discounted food programs available in your local area.
Always leave a little room in your budget for extra, unpredictable costs. It's better to exceed your goals than have your margins eaten into by unforeseen expenses.
Step 4: Pinpoint a target audience
Dialling in on the audience you want to attract will help you plan a better fundraiser and market it appropriately. Does your charity appeal to a particular generation or type of interest? Are you running children's charity events or are you targeting a different age demographic? Is it going to be an invite-only, black-tie affair, or will you reach out to the general public to purchase tickets?
By defining your audience, you can determine the best ways to reach potential attendees and donors. From there, your marketing and outreach plan will follow. Knowing your audience can also make key decisions easier, like the charity event entertainment ideas you want to brainstorm with your team.
Step 5: Find a venue
Choose a venue that suits your cause and audience – possibly something non-traditional that will infuse your event with flair. Shop around; some venues might be willing to discount or even donate their space to be associated with a good cause. Remember that being flexible with your date can help secure a venue at a lower cost.
Be sure to ask the right questions when vetting a venue. Knowing exactly what's included in the price is vital to your bottom line, as is making sure your chosen venue has a COVID-safe plan and facilities in place.
Step 6: Establish a theme for your charity event
People are excited to support a cause, but they also want to have a great time. Remember: "Raise money" is not a theme, but something like "singles charity night" is. To inspire donors, come up with a fun, unique concept they'll be excited to experience (and recap that experience on their social media feeds).
Because you've taken the time to pinpoint your ideal audience, make the most of your insights consider what they would find entertaining and how to combine that with your cause. If you're not feeling creative, we've got plenty of unique, unusual, and fantastic fundraising event ideas for you to try.
Step 7: Spread the word
All events need marketing, but some need more marketing than others. For a charity event or fundraiser, spreading the word is crucial – it directly affects your ability to meet and exceed your goals.
Traditional fundraising models include mailed invitations, phone banks, and direct mail. Today, of course, we have digital media platforms at our disposal. Create a strategy that covers the digital channels you'll employ: email marketing, social media marketing, and more. Share your essential charity event press release with as many local media outlets as possible.
Social media is one of your biggest allies here. Facebook in particular is a powerful platform for promoting events and fundraisers. Read more about how Facebook ads helped Australian rock event Under the Southern Stars grow their event revenue for key lessons that you can adopt in your advertising strategy.
Step 8: Decide how you'll accept donations
You'll need at least one way to gather donations. But for the best (most lucrative) results, don't limit yourself to just one donation method. Start with an online event ticketing platform that can take digital and mobile payments in advance and help you track them. For at-the-door sales, choose a ticketing provider with an app to expedite last-minute sales.
Another way to increase event revenue is with Eventbrite's "donation" ticket type. When you create a new donation ticket type, attendees can choose the amount they want to pay, instead of a price set by you.
Step 9: Leverage your community
Don't neglect one of your biggest marketing channels: community members who've attended your events in the past. Provide plenty of rich online content showcasing your event highlights for your community to share. Boost community engagement even more by incentivising your audience to share your cause online with a ticket giveaway.
Finding sponsors for your community event is another great tactic to build a bigger audience and drive sales. Go through key data from past events to build a case for event sponsors so that it's clear to them how they'll benefit from helping to promote your event.
Step 10: Automate your charity event technology
Most fundraising and charity events don't have enormous budgets (see step four). Any way you can make your operations or marketing more efficient will lower your costs. Today, it's easy to automate many tasks that humans do repetitively. Eventbrite's Organiser toolkit lets you automate key event activities and easily track data and sales.
Measure the success of your fundraiser after the big day
Now you're ready to reboot your charity event strategy with these 10 steps to a successful event. Don't forget to measure your event ROI so you can make adjustments to your event strategy and boost fundraising at future charity activities and community events in your plan. Event metrics are a great way to measure the success of your event and plan future improvement. Get started with your next not-for-profit event with Eventbrite's easy-to-use toolkit.