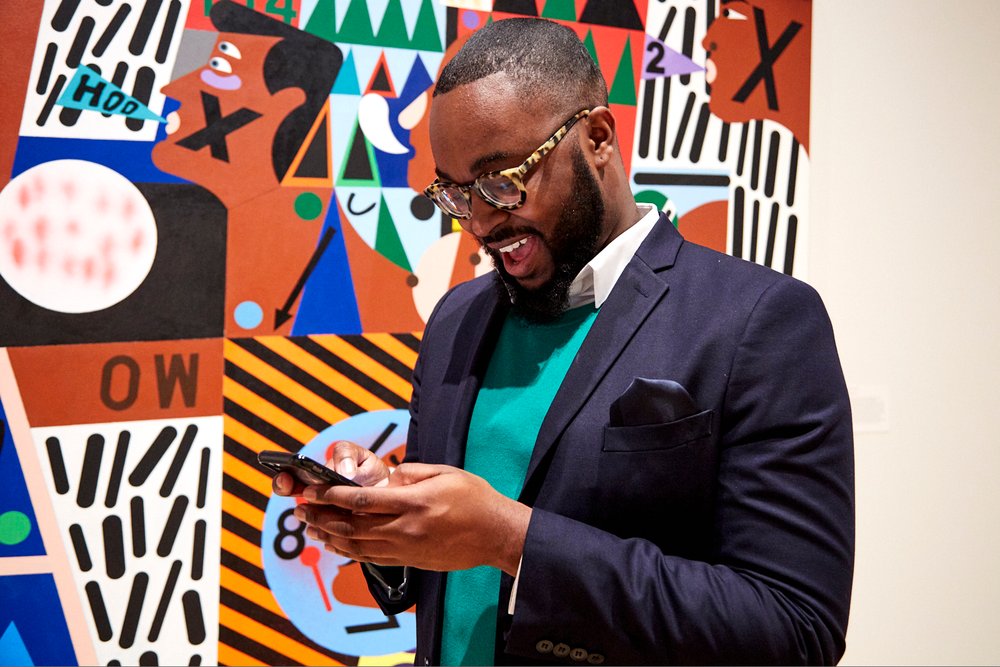 How to Manage an Event Successfully: 9 Logistics Tips to Avoid Chaos
Even a minor logistics oversight can sabotage an event. As soon as attendees walk in, any detail that's out of place will be noticed and promptly shared on social media. Regardless of whether your previous events have all been successful, or what event logistics company you use, one misstep can impact your reputation as a trusted event creator.
That's why your event logistics responsibilities are so critical to get right. From venue and on-site technology to staffing and contingency plans, follow our nine tips on how to manage an event successfully.
Find and secure your venue
When researching venues, consider options that build brand value. Non-traditional event venues like airport hangars or greenhouses inspire attendees to post on social media, which broadcasts your event to a larger audience and generates excitement around the unique experience.
Securing dates; completing event paperwork; organising permits; studying venue floor plans – venue logistics take time. Start your paperwork as soon as possible so that it doesn't pile up (literally!) or cause you to miss due dates. Experienced organisers build a buffer into their schedules to deal with unexpected requirements so that they have time to rectify any issues without panicking about timing.
Map out the site for your event
A key to managing an event successfully is to know your requirements when planning your event map. When you know your event site inside out from the beginning, it makes a world of difference in a world where snap COVID-19 lockdowns and restrictions are a possibility – you'll be able to ensure your event layout suitably adheres to social distancing regulations.
This is especially relevant for indoor events that require attendees to be seated in places like an auditorium. That's where a more detailed seating plan needs to be fleshed out to ensure your attendees all feel safe (there are clearly defined exit points, and so on) and have an unimpaired view of the entertainment they've paid to see.
Plan for entry and exit flow
Plan your event from beginning to end. Specify a process for turning an entrance into an exit in case of emergencies and end-of-show foot traffic. Avoiding certain numbers of crowds is especially crucial if there are COVID-19 restrictions in place.
Set your staff up to succeed
Your staff determines how smoothly things go on the day of your event, so it's important to ensure your staff are just as safe and informed as your attendees are. Tommy Goodwin, director of field operations at Eventbrite in the USA, suggests events create a clear chain of command among on-site staff. For instance, appoint a gate or box office manager with in-depth training. That way, if an issue arises, staff will have a point of contact to help resolve it.
Use technology to streamline event logistics
Savvy use of tech is key for the 2021 event creator to do well, so it should always come up when you're considering how you could manage your next event better. Use technology to save your team time, money, and headaches on-site. Make use of apps that streamline event logistics by helping you go paperless and automating repetitive tasks. There are even a number of event planning tools to make the entire process more efficient.
Create contingency plans
Great event organisers are masters of planning for the unexpected. Use learnings from past events to anticipate problems, like traffic jams or electrical issues. With COVID-19 in the picture, contingency plans must be done well now more than ever – especially as a snap lockdown can limit the number of attendees or prevent the event from taking place.
Communicate key information
Having everyone involved with your event on the same page is crucial to the event succeeding. This includes all of your attendees and all of your staff. Everyone involved needs to have a proper understanding of how the event will run, where to find everything within the event space, and the contingency plans that are in place.
Communicating all of this to your event attendees will limit the number of questions they will need to ask either before or on the day. It's best practice to implement an FAQ section in addition to your event description that covers all of the common questions, even if you've covered them elsewhere (people often want a quick and easy place to find information).
Set escalation paths
During an event, issues tend to arise in critical areas like the box office, IT, ticketing, or power. Assign dedicated staff as the point of contact in each of these areas. Then inform all department leads about where each type of issue is escalated. For larger events, plan for an individual or small team to communicate escalations to the right department.
Be generous with refunds
COVID-19 snap lockdowns can happen quickly, shutting down events entirely – as many event creators have seen in the past year. This has led to attendees being more aware of refund policies regarding upcoming events and, in turn, being less open to events that don't offer refunds in the event of cancellation. Having a clear COVID-19 refund policy and other applicable refund policies in place will make potential attendees more comfortable about committing to their ticket purchase.
Run a smooth event, every time
Once you have taken all of these points into consideration and created a project management plan for your event, your events will begin to run more smoothly and see more satisfied attendees. Now all you need to do is find a way to sell, market, and deliver tickets to your audience without creating a lot more work. Check out Eventbrite's online event ticketing solutions and make your next event planning process the best one yet.
Looking for more expert advice on how to manage an event successfully? We've put together expert steps to craft a reliable business plan.