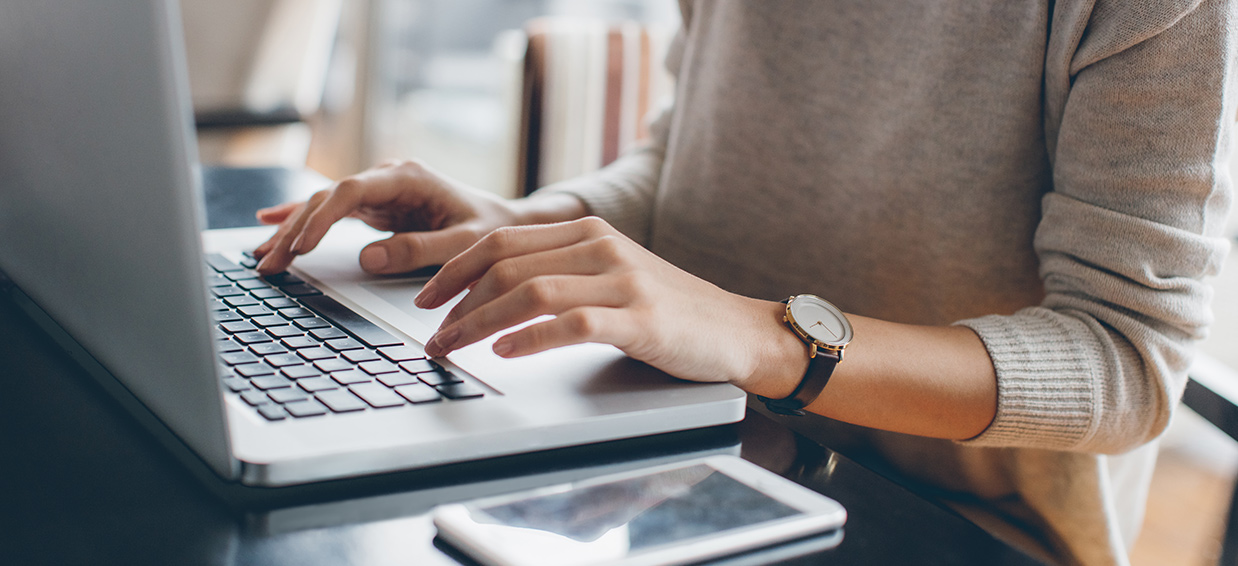 How to Host a Virtual Event
In today's hyper-connected world, you don't always need a physical location in order to host a successful event. Instead of booking a venue, ask attendees to join your virtual event from their workplace, their home office or their hotel room.
What is a virtual event?
It doesn't matter if your presenters, speakers, lecturers or invitees are located at all corners of the world. If you are connected to the internet and your remote attendees are able to get online, then you've got everything you need to host a virtual event. 
It's important to make the distinction between online events that are completely virtual, and in-person events that have a virtual element – for example, a seminar that's live-streamed on the internet or an awards night that includes an acceptance speech that's delivered via video link. 
From conferences to product launches, there are lots of different types of virtual events that offer a great opportunity for individuals, businesses, brands, and charitable organisations to expand awareness and engage audiences they might not otherwise have been able to connect with.
Benefits of hosting an online event
So why should you consider hosting an interactive event online? Lower operating and marketing costs are often cited as a huge benefit, in addition to the fact that virtual events can be easier to manage than in-person events while still being extremely effective. 
You don't need to spend ages looking for a venue, thinking about catering, or sorting out health and safety documentation. Plus, attendees have the benefit of not having to consider the logistics of getting to and from the event.
A virtual event can also help build your list of contacts, as everyone needs to input their details in order to join online. And by recording the event you will have created a valuable piece of content that can be shared with attendees or offered as a gated asset on your website for other people to download.
10 virtual event ideas
There are plenty of possibilities when it comes to virtual events. We've rounded up a list of the types of events hosted on the Eventbrite platform — let's look at how they can add value for attendees and help organisers meet their objectives.
1. Offer an education   
An online class is a great way to teach attendees something new, and by sending them the recording after the event, they can pause, rewind, or fast-forward as they watch the lesson back in their own time. These can be one-off events or form part of a larger series. 
2. Make it about your product 
Launching a new product online can create some serious buzz, because everyone wants to feel like they are ahead of the curve. In addition, product demonstrations and tutorials are also highly suited to the online-only event space. 
3. Get on the train
Virtual training sessions are another great way of sharing information, while a range of online tools can allow attendees to send questions to the presenter in real-time making it a highly interactive experience. 
4. Be a mentor
Coaching can also take place online and could be held outside of work hours, making it more convenient for people to log on and attend online in their own time.   
5. Raise awareness
If you have a great story to tell, invite people to listen to it online. It might not be cost-effective to fly delegates to your workshop, factory, or company headquarters — but you can give them a virtual tour.  
6. Arrange a meeting of minds
Virtual conferences and webinars are really gaining in popularity, especially as they provide the opportunity to cater for highly niche topics and areas of expertise without the expense of putting on a full-blown event. 
7. Interview an industry influencer
If you have access to someone who is really making waves in the industry, share the news with your audience by broadcasting the conversation. 
8. Raise your game 
Competitive gaming is a big deal. Linking up people from across the globe, e-sports events engage players and spectators alike. 
9. Question time
Run a question and answer session about your business or organisation. Either request for people to submit their questions in advance or type or tweet them as the event unfolds. 
10. Going live
Live streaming taps into people's need to know all of the latest information, all of the time — even if they couldn't make it to the event themselves, they can still tune in from wherever they are in the world.
The key elements of a successful virtual event
Whatever virtual event idea you want to pursue, there are a few fundamentals to keep in mind at all times. First, don't forget all of the things that make a successful in-person event. Securing a great host, booking inspiring speakers, providing networking opportunities, and finding ways to add value for attendees every step of the way are just as important online as they are in a physical environment.

Look for a potential partner or sponsor who can help share the task of arranging and financing a virtual event. Start planning as early as possible — just because the logistics of an online event are less complicated than an in-person event, doesn't mean you can get lazy with your planning timeline. And don't forget to record your event and use it in your future marketing activities and follow-up communications with attendees.  

How to promote virtual events
As your event is taking place online, you should focus your marketing activities online, too. Just make sure that every blog post, tweet and LinkedIn update includes a clear call to action to register for the event or purchase tickets online.

Add the event registration link to your homepage and email newsletters, or use the integration tool offered by a ticketing platform to sell tickets directly from your website or Facebook page. You should also use email marketing automation tools to send out a series of messages to your contact list with the aim of raising awareness and turning readers into attendees. 
For a round up of the best ideas for promoting your virtual event online, download the free guide: The 10 Best Ways to Promote Your Event Online