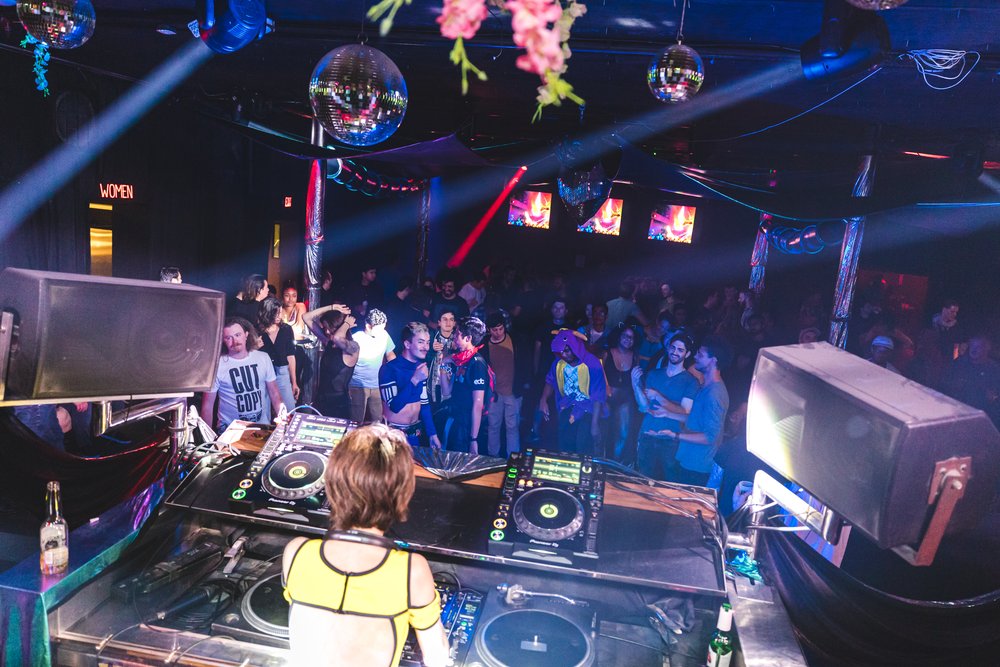 From Virtual Events to Seated Gigs: How Music Events Have Adapted in the Last Year
Are you an event manager for music concerts, or do you want to be? Creators across industries have had to rethink what their in-person events look like because of the challenges of COVID-19, but music and events have continued to go hand-in-hand.  After an extended pause on large in-person concerts, Australia's music and events scene is re-emerging, although things still look a little different. Ticket-holders have responded positively to the resculpting of music events, as artists have explored performing live concerts online and creators have come up with amazing virtual and hybrid music events. Despite the promising bee-line back towards in-person gigs and festivals in the first half of 2021, we anticipate demand for these and other new formats is likely to continue.
Some of our favourite creative shifts have come from the creators on our platform. In 2020, retired teacher Vito Rinaldo founded TOF Productions and an entirely virtual music venue called "the Tree" and raised $13,000 for artists and charities in its first four months in business. Denver-based jam band The Magic Beans moved its annual Beanstalk Music and Mountains Festival to a drive-in movie theatre in 2020 and to a campsite for 2021. But while festivals from Perth Fringe to Groovin The Moo were cancelled in 2020, 2021 promises a return to in-person events, with twists such as Bluefest's dedicated seating clusters for family or friends groups and wider avenues for getting around the site.
These creators adapted their music events for the current social climate, and we've explored more ideas for music events to inspire you to take your gig to the next level. Let's check them out.
1. Offer merch packages
One of the perks of attending a concert has always been exclusive merchandise, and this doesn't have to change even if you shift to live virtual or hybrid concerts. Offer exclusive merch ideas like t-shirts and records to attendees before, during, and after the event. Consider a merch package or add-on that can be purchased alongside tickets and posted to online attendees (and those who want to skip the merch queue at the music event!).
2. Get fans excited with related events
Build anticipation for your concerts by inviting ticket-holders to other events related to your theme or the artists performing – consider the best sponsors for music events who can help you with this.  Host a fan art contest with prizes like free music event tickets or merchandise, or put together karaoke sessions where fans can belt out their best cover versions of your performers' songs. Extra events like these are additional opportunities to sell merch, boost ticket sales, and create fun shareable content.
3. Small is beautiful
Keep things close to home with an intimate house party. Smaller music events can be a great way to support local artists and foster your local music scene. While house shows and other small-scale gigs are still subject to COVID-safe regulations, keeping numbers low can make meeting these requirements simpler. Booking your event on Eventbrite makes collecting the ticket fee easy and can help you keep track of the guest list.
4. Make it a music event series
More concerts mean more ticket sales and the opportunity to showcase more artists. Pick a theme for your series of music events, like celebrating International Women's Day, and plan concerts with a number of related performers. Chances are your attendees will want to see more than one of the concerts, replicating the experience of a multi-day music festival with exciting performances at multiple stages.
5. Include more performers
You can also bring together multiple performers for one larger event made up of smaller sets, like a mini music festival, rather than featuring a single headliner. With more artists involved, you'll pique the interest of a greater pool of potential attendees, and be play a part in reinvigorating local music communities.
6. Make it a fundraiser
COVID-19 has hit the music industry hard – so why not donate some, or all, of your proceeds to a great musical cause? Lots of local venues were hit hard in 2020, and could benefit from the support of the musical community. Contributing to charitable causes of any kind with your profits can make an enormous positive impact, and has the added benefit of boosting your reach because concert-goers will love to feel good about where they spend their dollars. A fundraiser can also be a great way to attract the best sponsors for music events, as many brands are also keen to help support the music industry to fight back.
7. Turn it into a hybrid music event
If you have space, consider a drive-in event that is also live streamed for fans who can't make it in person. Hybrid events can also help you supplement ticket sales when your live music venue has a reduced capacity limit and help you attract attendees who aren't able to make it to your show in person.
8. Quality virtual music events
With the right tools and proper planning, you can put on a memorable virtual music event to rival any in-person concert. A clear picture and beautiful sound quality are essential. A Pan-Tilt-Zoom (PTZ) camera, which can be operated remotely, will provide your music events with high-quality video – but before get your wallet out, check to see if the venue you're streaming from has similar equipment you can use or hire. You can also consider hiring a sound engineer to help ensure that nothing takes away from artists' performance. Look into your options for a robust internet connection and the right streaming service for your needs to prevent any glitches or a dropped wireless signal.
9. Seated gigs
Dedicated seating can help with social distancing, and depending on current conditions may be required by your state or territory government. Chris Langenberg, from Brisbane's The Happy Horsemen group, has adapted his events from crowded live music and DJ sets to smaller, seated shows. To make up for the reduced capacity of each show, some of the group's venues host two sessions each night instead of one.
10. Take your music event to an outdoor venue
Outdoor shows make it easier to allow for plenty of space for social distancing and to accommodate plenty of chairs, picnic rugs, or beanbags for seated events. Summer is a natural time for outdoor music events, but here in Australia we're blessed with plenty of dry, warm days and evenings throughout the year. Winter outdoor events can magical outdoors too, with hot food and drinks, outdoor heaters and creative lighting alongside an outdoor stage creating an unforgettable vibe. For something different, drive-in events have grown by 1200% on Eventbrite, and they're a great way to give attendees the opportunity to enjoy an outdoor concert.
When you're ready, we're here with our events platform to help you market your event and reach potential attendees for your music event all over Australia.