Heart of Gathering: SoulfulofNoise Brings Love and Live Music to South LA
In Heart of Gathering, we shine a light on event creators who bring together niche communities and share their passions with the world. Take a look at the story behind each creator, and see how their passions have helped them find and build their unique community. Watch SoulfulofNoise's full story below.
On a warm March day in South LA, the smell of tacos, soul food, and fried plantains fills the air. Vendors sell colourful garments, natural beauty products, and homemade jewellery. A kick drum reverberates across a grassy field where people of all shapes, sizes, and backgrounds dance.
Soulful Sundays is absolutely the biggest, baddest, dopest, most-loving open mic in the nation — maybe even the world.
"The type of music that we appreciate is created with love and shared with love," says Xavier Henderson, who's about to step on stage to host the 177th edition of Soulful Sundays, SoulfulofNoise's flagship event and the largest open mic in the country.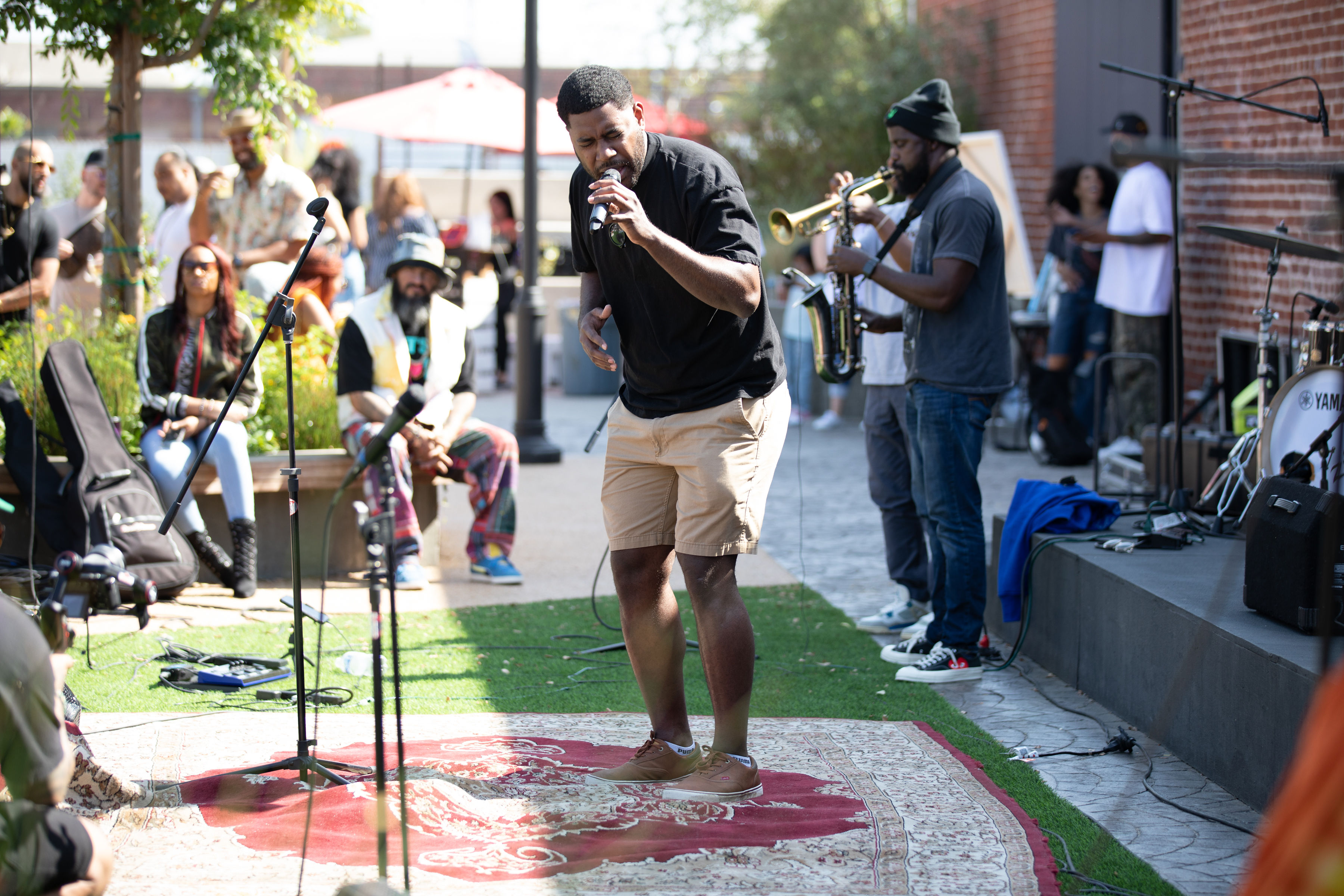 "Soulful Sundays is absolutely the biggest, baddest, dopest, most-loving open mic in the nation — maybe even the world."
Making LA's soul music a family affair 
Xavier tapes down cables on his hands and knees moments before the event starts. His wife and co-founder, Lynisha, plays with their two young children in the grass and greets arriving attendees as if they're family members. 
"We're bringing our kids to these events, so it has to be a space that's comfortable, safe, loving, and warm — because this is an extension of our home."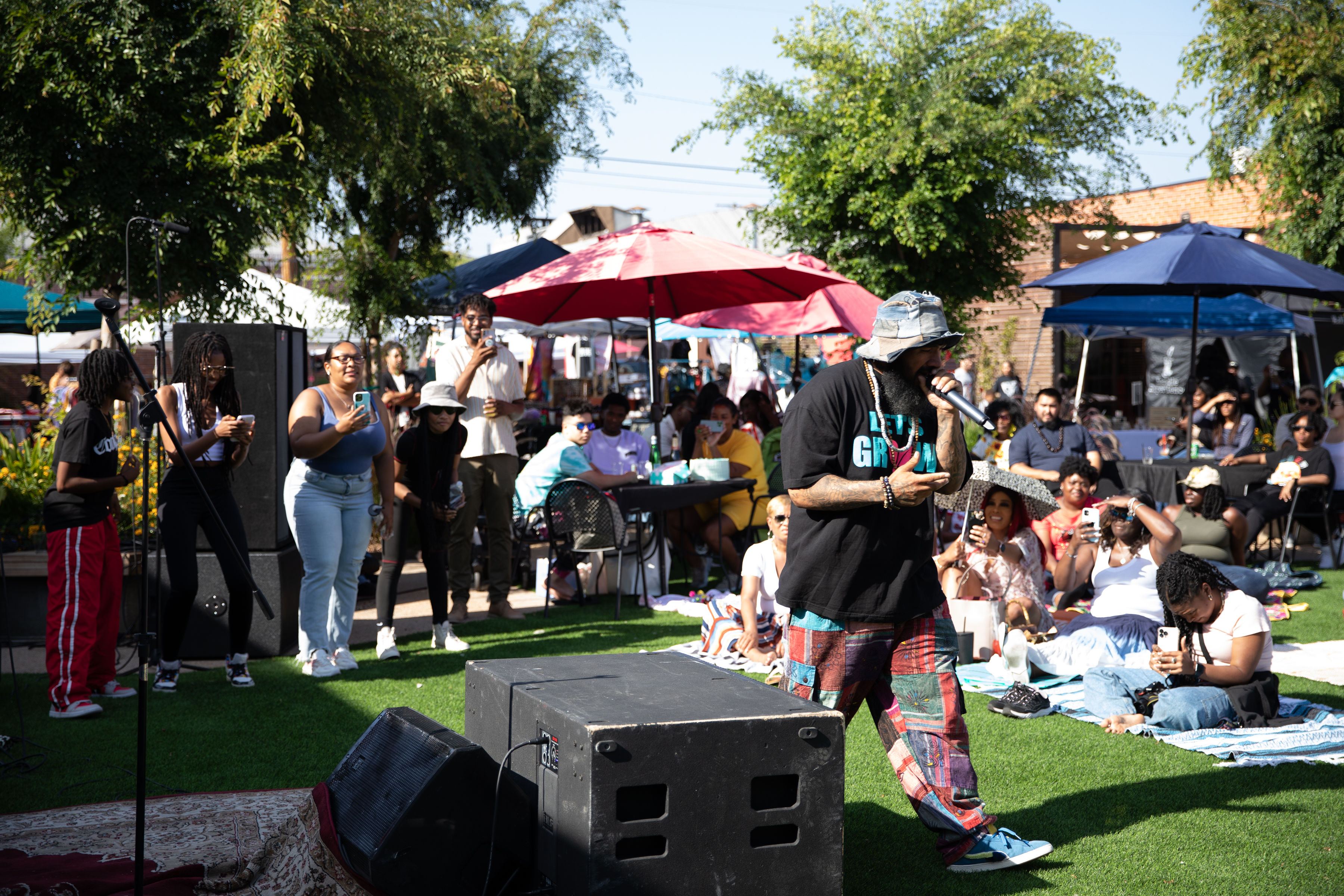 Soulful Sundays feels like a family reunion. The love emanating throughout the SoLa Beehive campus, where the event takes place on the first Sunday of every month, is palpable. SoLa is a non-profit that rents out spaces to businesses of colour and helps empower the next generation of BIPOC children ("An opportunity zone, if you will, for black and brown small businesses," says Lynisha). 
SoulfulofNoise's warmth and intimacy was born out of Xavier and Lynisha's relationship. The two met in 2016 and started hosting these events to support the next generation of artists, musicians, and creative thinkers. The open-mic jam session aims to help foster talent and give attendees the opportunity to see gifted artists who may not have had the means to pursue a career in music. Getting in front of the right people, not to mention recording and performing, requires money for a band, a venue, and marketing. But Lynisha and Xavier strip away those barriers and offer musicians that band, that stage, and a built-in audience.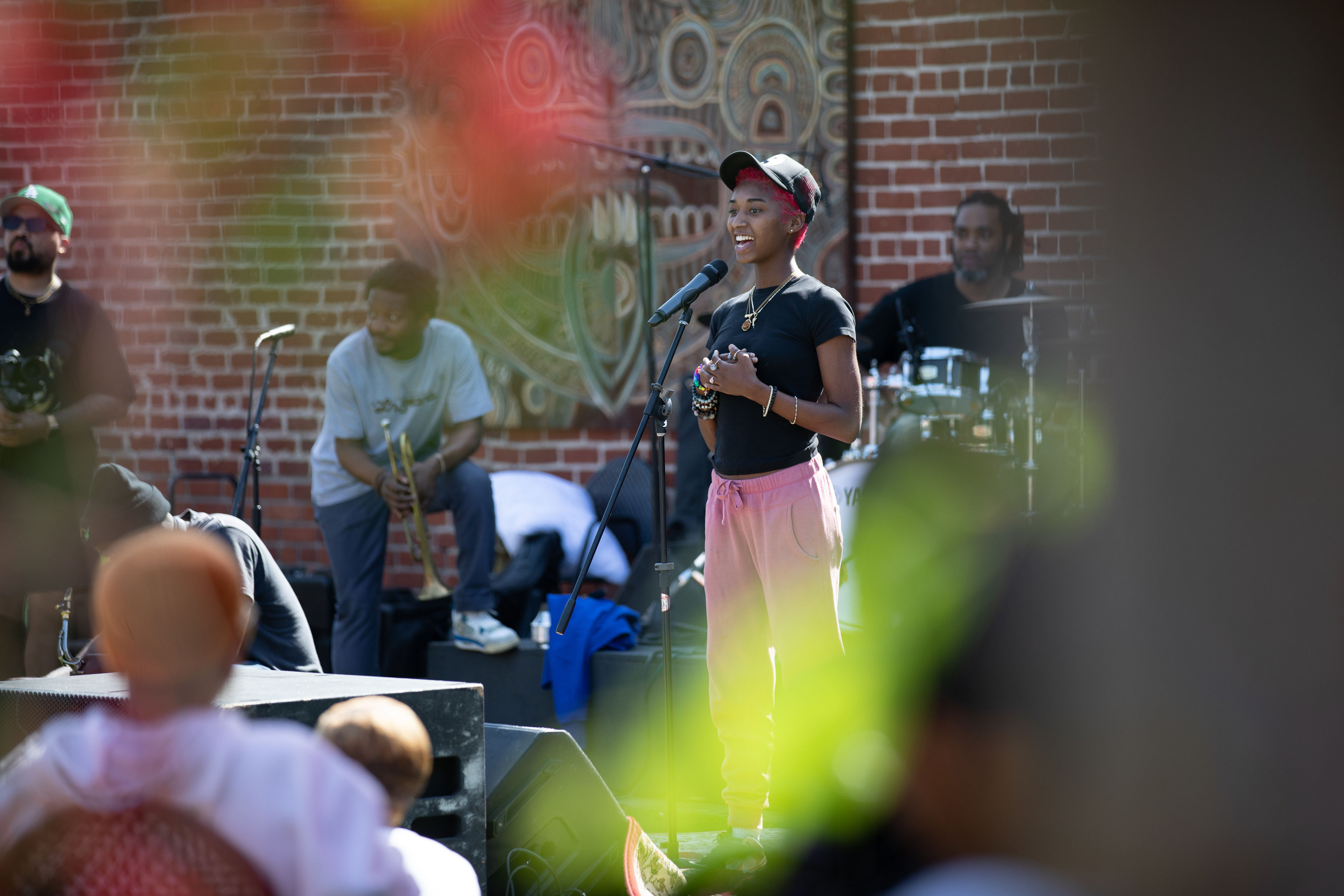 How SoulfulOfNoise makes open-mic events inclusive 
To kick off the event, Xavier steps on stage to introduce the house band, The Noise, a group of incredibly talented musicians who play at the monthly open mic. The musicians alone, who spend the afternoon improvising along to original music from whoever steps on the stage, are enough to convince any sceptic to attend the monthly parties.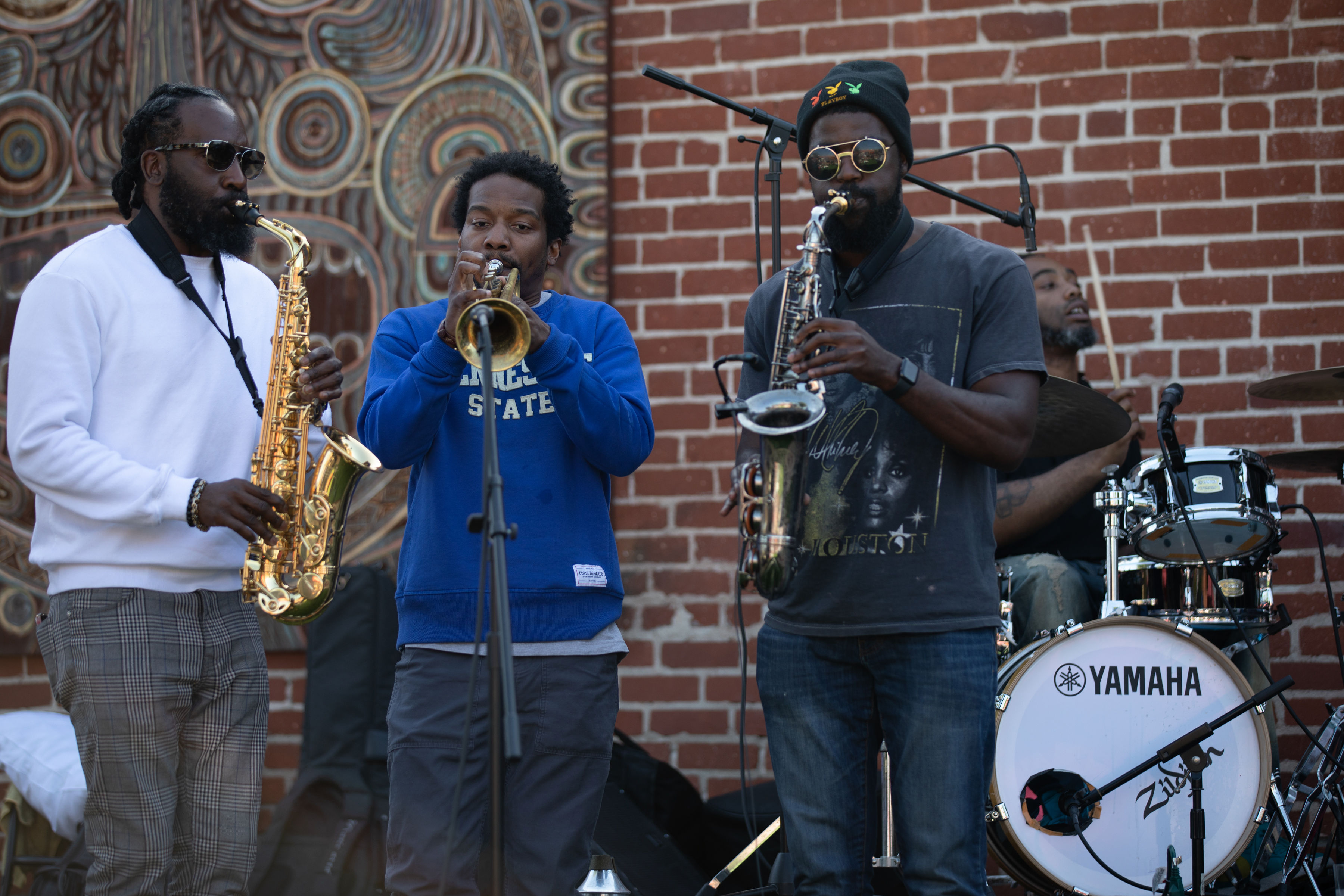 The event works like this: You bring a flash drive with your music to the stage and hand it to the DJ. Then, you grab the mic as your record starts playing. The band learns your tune on the spot, jamming along to your song and improvising on top of the track. The backup singers join in. And all of a sudden you're a rockstar, playing to a crowd of hundreds of people.
This community that we built based off of SoulfulofNoise is a family, 100 percent.
Xavier describes the event as, "Kind of like church, but with no collection plates. Just good energy, good music, good vibes."
Musicians perform everything from hip hop to R&B to rap to gospel on the Soulful Sunday stage. Historically, there have even been country singers, spoken word performers, comedians, and poets. Children have taken to the stage. Essentially, everyone is welcome to grab the mic.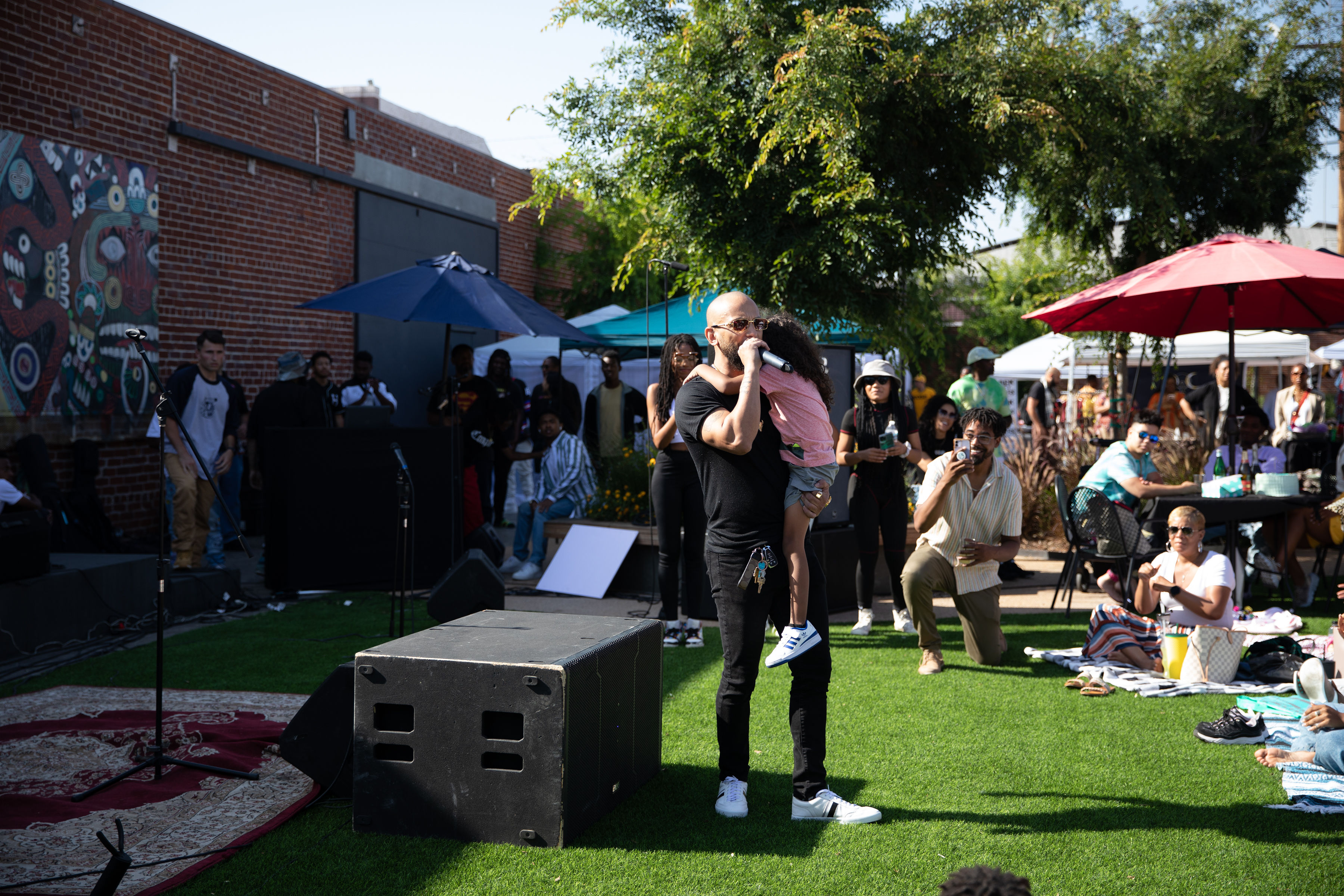 "This community that we built based off of SoulfulofNoise is a family, 100 per cent," says Lynisha. "All of the artists that we've met from 2016 until now are still coming to our shows now, to not only perform but to come and enjoy themselves because this is a family."
Join the family and see what makes SoulfulofNoise's events so special.