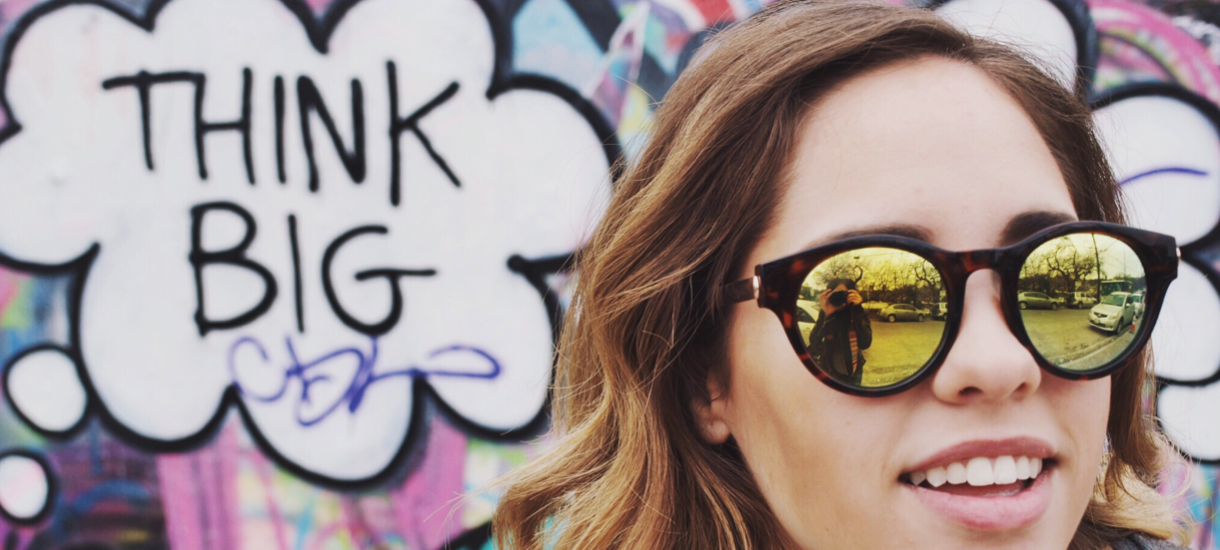 Why Guerrilla Marketing Is An Event Planner's Best Kept Secret
With advertising costs skyrocketing and the online space becoming increasingly crowded, figuring out a way to break through the noise and find an innovative and cost-effective way to reach your event crowd isn't easy.
But with a little imagination, you can sneak in the back door with fun, engaging, and memorable event promotions that make use of public spaces and familiar faces. They call this 'guerrilla marketing'.
Free Download: How to Use Instagram Stories to Build Buzz Around Your Event
Whether you are on a tight budget or simply aren't finding success with your usual event advertising, here's everything you need to know about the marketing ploys everyone from Nike to your local pub are getting on board with.
What is guerrilla marketing?
If traditional marketing includes print, television, and radio promotions; guerrilla marketing fills in the rest. Low-cost and 'underground' by nature, guerrilla marketing includes everything from social media, instagram influencers, street art installations, pop-up events, and promotional giveaways.
The aim of guerrilla marketing is to reach your key audience face-to-face, as opposed to the traditional platforms that can become repetitive and easy to ignore. Because guerrilla campaigns are generally on a tight budget, they need to be extremely creative to snag attention.
In recent years, social media has become an important tool in guerrilla marketing, allowing quick and zero-cost promotion of guerrilla installations and campaigns. Whilst social media advertising now can fetch higher prices than before, it's still dramatically cheaper than traditional platforms such as TV or radio.
Why does this method work so well with events?
There is no 'one size fits all' marketing solution when it comes to events: some will have a long lead time, others will be pulled together in a few weeks. Some events have huge budgets, some will have none. The great thing with guerrilla marketing, however, is that it works across just about anything – from high-end, formal events to super casual youth-oriented events.
Guerrilla marketing is fast, fun, exciting, and geared towards an emerging audience who have short attention spans and high expectations. The creativity and imagination required to work alternative channels – such as through art and music, online competitions, or one-off loyalty programs – also attract media attention for thinking 'outside of the box'. 
How to make it work for you
As an event organiser, guerrilla marketing is a great way to shake things up and surprise your audience. No matter how interesting or how successful your traditional marketing strategy may have been to date, there is a risk of your audience becoming fatigued of the same messages in the same formats.
If you are working with first-time events or are a start-up yourself, guerrilla marketing is going to be a low-cost avenue to round up hype and publicity. With traditional marketing such as TV, radio, or print, you may find yourself locked into contracts — but with social media or 'real life' activations, you can experiment with no long-term commitment.
Here are some great ways to get started with a guerrilla marketing campaign:
Street posters pasted in public spaces, particularly in multiples for added impact

Instagram competition ('Tag us in a photo to win…')

Flash mob in your city centre

Engaging local celebs or influencers for sponsored posts

A change in venue uniforms, either permanently or temporarily, to feature the colours, logo, or slogan of your event

Temporary brand/logo additions or changes, such as the McDonald's swap to 'Maccas' in 2013

Facebook profile picture frame to feature the colours, logo, or slogan of your event

Snapchat Geofilters 

to feature the colours, logo, or slogan of your event
Real life examples we love
#1: Melbourne's street art 'brandalism'
From Nike to Fanta, Melbourne's famous alleyways have become advertising spaces for major brands looking to reach their audience on a more intimate level.
Danish Chan is the national planning director of whiteGREY, an advertising firm with clients such as Volvo, Bakers Delight and Victoria Racing Club. He said street artists get hired for a range of product campaigns.
"The amazing thing about street art is that it speaks to pop culture," he said from the company's Melbourne office.
"It is the kind of work people want to watch and see and spend time with, instead of the ugly, yelling at you advertising."
#2: Double J's Traffic Light Covers
A simple cardboard covering to traffic light buttons, the Triple J activation was dreamt up by advertising agency ShowTime, and was a great way to engage inner-city audiences where they least expected it.
#3: Movember's 'Mo's In Motion'
Playful, imaginative and very bold, Plakkit Agency's concept to draw a giant moustache on the Spirit Of Tasmania gave the Movember charity new coverage with a sense of humour.
#4: Street stencils
Cheap, semi-permanent, and impossible to ignore; street stencils are like billboards on the street. Cornetto, Nike, and even local governments are giving chalk or paint stencils a run to reach new markets. Whether it's just the logo or a call to action – like a website link, or slogan – stencils are one of the most effective ways to remain top of mind with your audience.
#5: Discovery Channel's surfboard installation
To celebrate the Discovery Channel's 'Shark Week' series, they left "shark-bitten" surfboards were scattered around well-known Sydney beaches, promoting Shark Week.
Getting started with a killer guerrilla marketing campaign for your next event is easy. Simply choose a medium or two – be it posters, online ads, street art, or live activations – and settle on a narrative or message. Give yourself enough time for the guerrilla marketing to do its job – that is, start a conversation – and invite friends and family to join in.
With a little imagination and a whole lot of fun, your next event marketing doesn't have to cost you the world.
Instagram stories are a great method of guerrilla marketing. Find out how you can utilise them in your next event promotion strategy by downloading our free guide, How to Use Instagram Stories to Build Buzz Around Your Event.