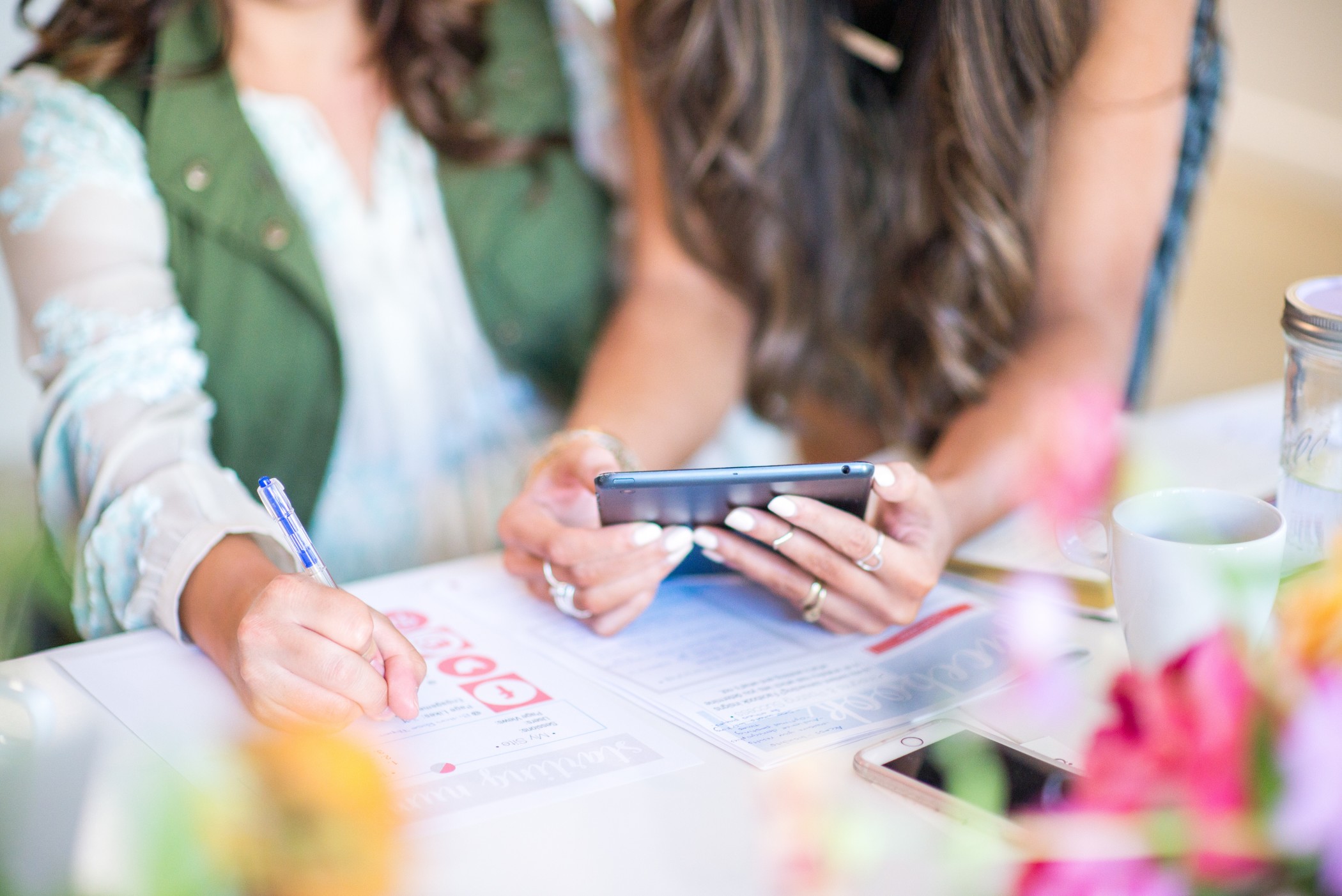 Grow your event with 4 important post-event tasks
Every event organiser knows the feeling that comes when the doors close: your event is over. Time to exhale. Months of stress and hard work all built up to this moment, and now the only thing you feel like doing is sleeping for two weeks straight.
It's an easy mindset to have, but the days following your event are some of the most critical to event growth. If you're keen on building on your event, developing your team, and retaining valuable sponsors, read on as we look at four post-event must-do tasks.
1. Start with saying goodbye
What happens when your attendees walk out the door? Do you make a speech to thank guests for attending? Do staff acknowledge them and say goodbye? Or at they left to wander out when they're done? First impressions count, but so do last ones. Think about the final thought you leave attendees with as they leave and consider ways to make it inspire them to want to return.
2. Collect data, asap!
What is your event mission and how did this event achieve or impact on this mission? You won't know unless you ask! When your event is over, this is the most important time to gather data from your attendees. Asking people about your event is the single best way to gather vital feedback and allow attendees to feel heard. This information will be key in growing your next event.
3. Send a post-event survey to attendees
Tools such as SurveyMonkey make gathering audience feedback easy and, combined with the data you've collected about your marketing efforts, can really help your future events shine. As an Eventbrite Spectrum partner, SurveyMonkey is simple to set up with an Eventbrite account with 15 ready-made templates designed for event organisers.
Marty Keetels from Brisbane's Beer InCider festival suggests having a survey ready to send prior to your event, so that you're ready to send it as soon as it's over when the event is fresh in attendees' minds. "Don't be afraid of asking patrons to critique your event, you'll be amazed at what patrons are willing to share if they are engaged and feel part of your brand" says Marty.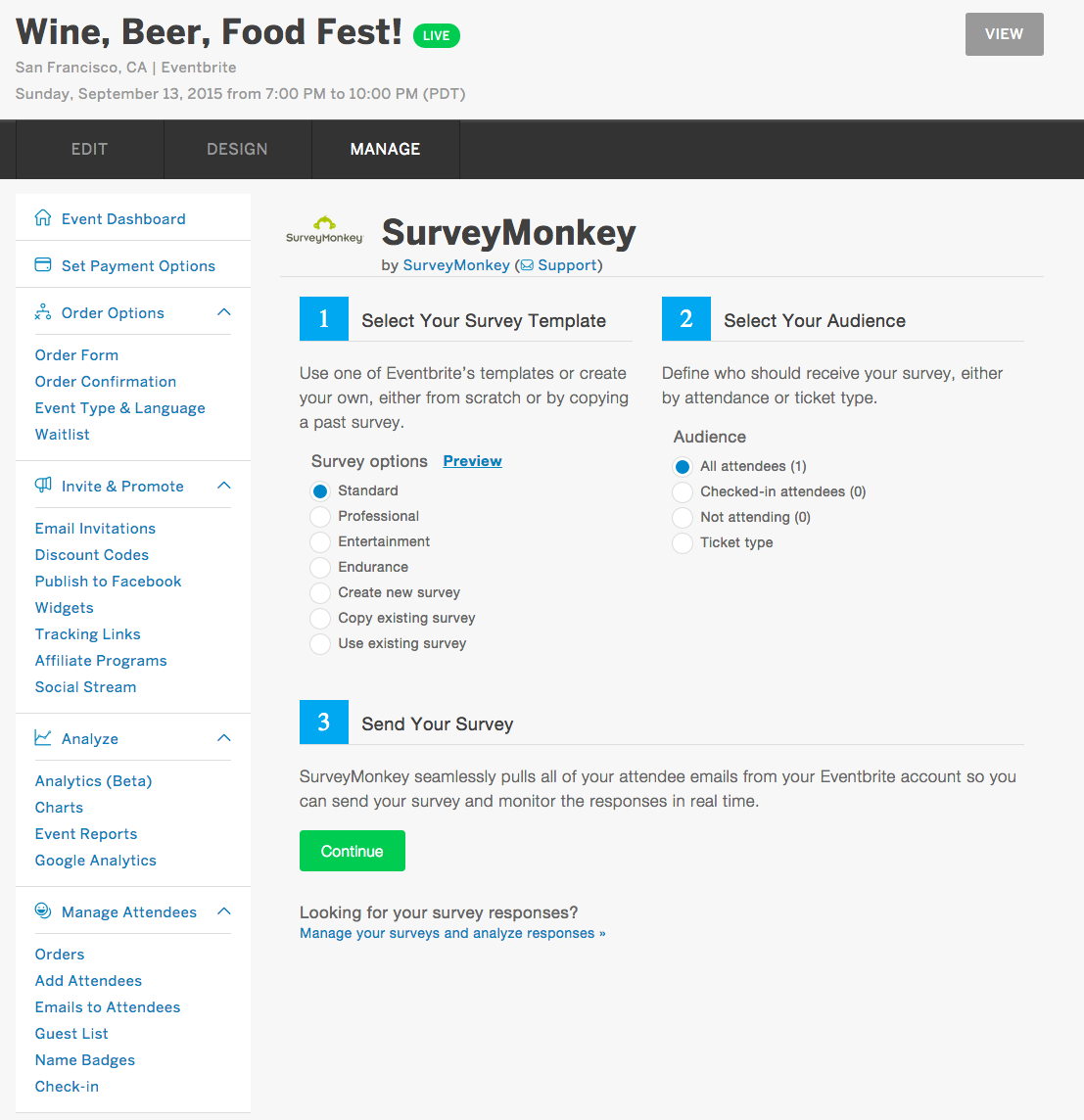 Asking questions about how people felt about your event is great for adding qualitative data to add to your numbers and really determine what is driving your attendees to come back. See below for more survey and post-event communication tips:
Survey your staff and exhibitors
How happy were your exhibitors and staff? Consider creating a special survey for event participants, or simply ask them for their feedback and observations. Staff and exhibitors are on the ground engaging with attendees and may have valuable insights that you didn't see. Having the numbers is great, but it's personal interactions that influence attendee's experience at your events and shouldn't be ignored.
Follow up with all stakeholders
It's important not just to collect data promptly after your event, but also to collate it. By collecting post-event data, you can build a picture of the key areas of success and areas that need improvement. Sharing this information with stakeholders can benefit your event in a number of ways:
Boost team morale
If you know how successful your event was in achieving your mission, or have stories from attendees of how much they enjoyed it — let your staff know! Event management is hard work and it's a great boost to staff morale to know their hard work did not go unnoticed
Tell sponsors
The event industry is competitive and good sponsors are like gold. Make sure you send a timely follow up, not just to thank them, but to let them know how their sponsorship made an impact on the event. If you have numbers to show how their brand was exposed to your audience, they're more likely to return next time.
Engage exhibitors
Like staff and sponsors, exhibitors want to know how successful the event was for their brand. Especially if you have surveyed exhibitors, let them know that their feedback has been heard and give them a reason to come back again.
4. Show off your event to the world
If you had an event photographer, try and get the photos out into the world soon to engage your attendees. By posting albums on Facebook and allowing guests to tag themselves, you're not only reminding them of what a great time they had at your event — you're also reaching their extended network. Providing great photos of sponsors and exhibitors for their records is also a great way to say thank you and help encourage future participation.
While tackling these tasks immediately after your event might sound like extra work when you're tired, it will go a long way toward saving you time and energy when planning your next event.