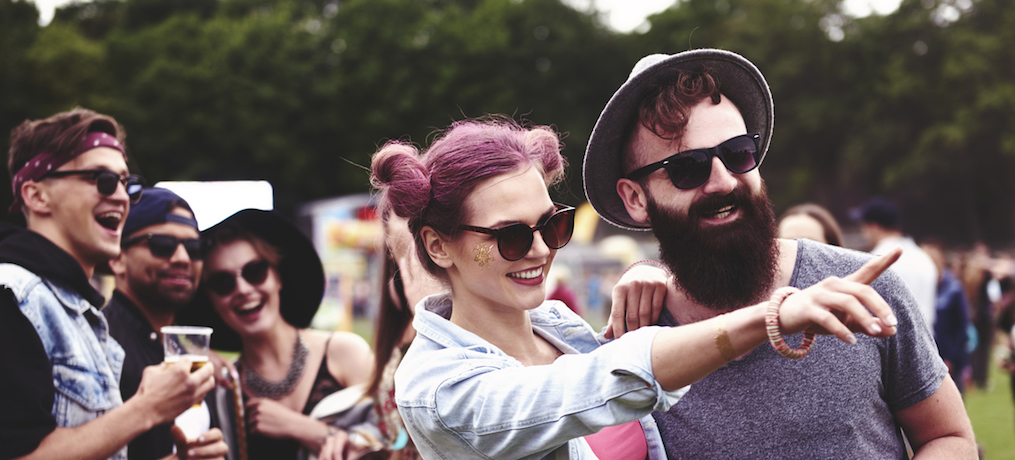 7 Ways to Get Into the Heads of Your Event Attendees
Got a great event, but struggling to sell it out? There are so many reasons why ticket sales can stagnate, from unfocused promotion strategies to the number of steps in your checkout process.
The most common reason, though? Not knowing who your attendees really are.
Not many event creators think about the entire buyer's journey — from motivation, to discovery, purchase, and even after the event. But knowing what your attendees think, feel, and do throughout that process is essential to turning potential fans into loyal ones.
Here are seven tips for getting into the heads of your audience at each stage of their journey.
1. Find out which vendors/entertainment are most popular
What if you had a way to find out what attendees love most about your event? That insight can give you the ability to meet, and often exceed, your attendees' expectations.
So if you don't have a crystal ball, what's the next best thing? Your event app.
Your event app data can tell you many things about your attendees. It can also help you determine which elements of your event were most successful — like the food and beverage offerings people wanted more information about or which speakers/acts were most popular.
Knowing why people loved your event in the past can help you better position it to potential attendees in the future.
2. Use Facebook Audience Insights to better understand your audience
Who is exactly is your audience?
With Facebook Audience Insights, you can find out about the people interested in your event — their location, age, gender, demographics, and interests.
Use that information to build targeted campaigns that better align with your audience. You'll be able to create more effective ads to ensure the right people are seeing your event — and are enticed to click 'buy.'
3. Get granular with Google Analytics
Imagine you could look over your attendees' shoulders as they browse the web. You can learn how they find out about events, when they click "Buy," and when they choose to pass up the opportunity.
And while you can't be there every time someone finds your website, there's a tool that can give you insight into how well your website is converting — or not converting — browsers to buyers.
Google Analytics is essentially a dashboard that lets you track whether and how your website is meeting its goals. For event creators, that goal is to turn page visitors into registered attendees or ticket buyers (or to "convert" website visitors).
Google Analytics lets you see which pages site visitors looked at and in which order they visited them — including what page they were on right before buying tickets, or leaving your site. Learn more about your attendees' habits and how you can optimise your page for conversions.
4. Understand what attendees think when they read your emails
66% of online consumers have made a purchase because of an email, making emails a powerful marketing channel for events. And they're a great source of data about your attendees, too, helping you learn what content they actually want to read.
Understand what your attendees are thinking as they read your email marketing by paying attention to three key metrics:
Open rate:

The percentage of recipients who opened a particular email. If your open rate is high, your readers liked your subject line.

Click-through rate:

The percentage of people who clicked on a link in our email. If your click-through rate is low, the body copy disappointed your readers.

Unsubscribe rate:

The percentage of recipients who unsubscribed from your email list. If your unsubscribe rate is high, your readers might think of your emails as spam.
5. Use surveys to find out what current attendees value
Not sure what your attendees want? Ask them. Use social media polls to get a feel for what attendees are most excited to see this year. Or, send a follow-up survey to past attendees to find out what they valued most about attending your event.
When someone discovers your event, they're looking for clues that your event is worth attending. Use what you learn in your surveys to craft an event description that directly speaks to your attendees' interests.
6. Research your mobile users
Do you know if your attendees are on their phones or computers when they first hear about your event?
comScore, one of the most trusted sources for marketing data and analytics, reported that mobile-only users surpassed desktop users in March of 2015. What are people on their phones thinking when they land on your site?
When mobile users land on your page, it's crucial your website displays well and can be navigated without a keyboard, mouse, or trackpad. Potential attendees shouldn't have to pinch and zoom to buy a ticket on your site, or scroll sideways to see all the fields in a form.
Responsive design isn't just about the look, though. Studies have shown a 160% increase in purchase completion with mobile-optimised payments!
7. Find out where attendees spend their time online
What's an attendee doing when they're online? Are they looking for events on Facebook? And if they do, how do they feel when they get redirected, instead of being able to buy a ticket on that page?
Ideally, people should be able to buy tickets in the moment wherever they find out about your event. When people have to go to another site to buy a ticket (or worse, create an account), they often drop off and give up.
If you're not selling in multiple places, you're missing out on the chance to sell out your event. Some popular partners include:
Connect with attendees in ways your competitors haven't
Want to learn more about the journey people take when considering your event and what you need to know to help them become loyal fans? Read The Secret to Sell-Out Events: Selling to the Social Ringleader.