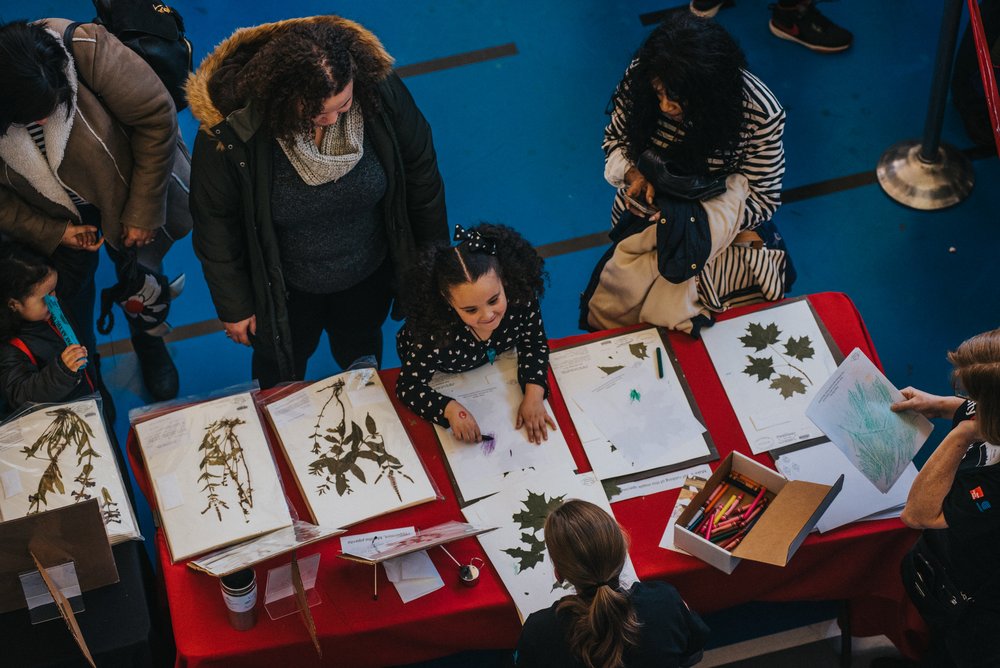 101 Unique Ways to Fundraise (That Actually Work)
Events play a huge role in connecting people to causes. In fact, a recent Eventbrite study found that 90% of Australians believe it's essential for people to come together in person to promote positive change – regardless of age, gender, income, or geography. Within the last year, one in four Australians has attended an event supporting a particular cause.
As an event creator, how can you come up with a fundraising event idea that will inspire participation and donations? How do you get a good fundraising event ROI? Remember, it's important to have clarity on the objectives of fundraising events. Here's a list of 101 unique ways to fundraise that are sure to get you started – or even spark a new idea of your own that's not on the list.
Competitive fundraising ideas
Fundraising runs

– A timeless classic.

Cycling – In Australia, cyclists raise on average $1,600 per fundraiser on the charitable giving platform,

Everydayhero

.

Non-competitive sport – Ideal for

family-friendly

events.

Golf – Ask the local course to donate some less popular hours to your cause.

Roshambo tournament – All you need for rock-paper-scissors are your hands and some black-and-white-clad referees.

Standup paddleboard

contest – Bystanders can place bets on the winners.

AFL – From a full game of footy to handball competitions or "most goals kicked", there are plenty of fundraising challenge events for AFL fans.

OzTag – Players can pay to enter or donate for every tag they lose.

Tennis – "Round-robin" matches with refreshments for sale.

Cricket – A "French cricket" or "non-stop cricket" tournament.

Slam dunk competition – Local celebrity judges add to the fun.

Poker tournament

– With proceeds going to charity, of course.

Climbing challenge – Rent a climbing wall to hold a race to the top.

Trivia night – Pay to play and win vouchers.

Stair climb – Participants get sponsored to see how many stairs they can climb in a stadium or skyscraper.

World record attempt – Give guests a list of "highly attainable world records" they can attempt to break at your event.

Dog run – A canine-friendly fun run. Great for fundraisers for animal causes.
School fundraising ideas
Car wash – A classic.

Activity marathon – Dream up an activity volunteers can try to do for 24 straight hours and

stream it live

.

Coaching sessions – Auction coaching sessions with local high school coaches.

Bake sale – An oldie but still a goodie that parents can get involved in.

School games competitions – Think kickball or foursquare.

Talent show

– A great way to get students involved with your mission.
Social and recreational fundraising ideas
Ice bath

– Go "Wim Hoff" for a good cause.

Bowl-a-thon – Always a crowd-pleaser.

Casino night

– Think card games and cocktails, and maybe a specific theme.

Dunk tank – Charge participants for a chance to dunk local celebrities (or just their friends!).

Game night – Rent arcade machines for a throwback game night.

Charity keg – Donate a keg to a local pub (and have all profits from go to a specific cause).

Yoga with animals – From goats to kittens, animal-themed yoga classes are all the rage right now.

Skating event – Skate for a cause.

Workout class – Ask a hot local gym to host and help to promote your fundraiser, which could also be a

hybrid event

.

Fashion show – Forget "haute couture", all you need is floor space, benefit t-shirts, and a few staff members willing to put themselves out there and be goofy.

Auction a dinner date – Think outside the box and it might be even more successful.

Silent auction

– Get creative with the auction items, like

experiences

instead of things.

Treasure hunt – Set up a local treasure hunt or organise an augmented reality option.

Pamper-yourself festival – Curate a selection of stalls offering things like luxury beauty treatments, chair massages, makeovers, wellness items, and clothing from local boutiques.

Balloon pop – Fill a room with

balloons

, hide donated prizes inside a select few, and sell needles to event-goers for a chance to "pop for prizes".

Mystery box – A balloon pop, but with boxes. Event-goers buy boxes for a chance at a random prize.

Open day – Invite the public to tour your organisation's grounds and see what happens behind the scenes.

Singles charity night – Bring dating hopefuls together with activities that tie directly back to your cause.

A "night in" – Host a relaxed, laid-back gathering at your organisation (dress code: PJs and trackies!).

Christmas in July

– Celebrate Christmas early with a kitsch themed event in July.

Morning dance party – An

alcohol-free

dance party with healthy mocktails.

Themed costume party –  Match the theme to your cause for added interest.

Cup party – Sell cups at the door of a cocktail party for a unique way to fundraise.

Silent disco – Plan a killer playlist and provide attendees with headsets on entry.

Sky lantern send-off – Party-goers make a wish on a paper lantern and send it off into the sky.

Santa photos – Hire a Santa and sell photos to families, like RSPCA's

Santa Paws

.
Musical or artistic fundraising ideas
Dance performance – Take inspiration from Vermont's

Farm to Ballet

, which features summertime dance performances on local farms all over the state.

Theatre – Partner with a local theatre company to provide the venue, equipment, props, and costumes.

Photo exhibition – Have participants contribute photographs they've taken relating to your charity.

Craft fair

– Get a bunch of local artisans on board and charge entry at the door.

Haircut party – Find a local salon whose stylists are willing to donate their time to give haircuts.

Film screening – Host a night at the movies with popcorn and lollies.

Battle of the bands – Invite local bands and give donors a chance to support your cause and enjoy the performance.

Talent search – How many of us have rock-n-roll dreams? Here's everyone's chance to try out for a band!

Karaoke contest – Recruit a local celebrity or two to judge participants willing to put themselves out there, "The Voice"-style.

Host a gig – Ask your donors to donate their talent or even

host their own gig

.
Community-oriented fundraising ideas
Community fete – A carnival or fete is always a fun, family-orientated way to raise funds.

Neighbourhood street party – This is a unique way to fundraise for a local cause or a recent disaster that affects the community.

Laneway party – See if you could take over the whole lane and spill into the street for maximum impact (and capacity).

Community

garage or car boot sale

– Have the community donate their old, unwanted stuff, to a neighbourhood sale.

Dog wash – Invite the public to come and get their pooch polished up.

Clothing swap

– An at-the-door or sign-up entry free, then everyone brings secondhand clothes to swap.

Used book drive – Great way to raise funds or stock up a new community library.

Coupon book – Get local businesses to offer awesome deals on their products and services. Sell the books for charity.
Culinary fundraising ideas
Sausage sizzle – Whether it's at a sporting carnival, outside Bunnings, or an election day "

Democracy Sausage

", this Aussie classic is hard to beat!

Dinner en blanc – An elegant pop-up dinner where diners wear only white.

Food fight en blanc – A less elegant dinner where diners wear white.

Pig roast – Charge attendees by the plate, with classic sides like potato salad, coleslaw, and chips.

Alice in Wonderland themed tea party –

Find a whimsical spot

to stage a Lewis Carroll-inspired affair.

Teacup pig tea party – They shouldn't be trusted near the food, but they will draw a crowd!

Chilli cook-off – Charge by the bowl and ask a few

microbreweries

to donate beer to wash it down.

Food truck rodeo

– Charge for entrance, and the food trucks can still charge their normal prices inside.

Adult lemonade stand – Spice up the sweet-tart drink with a little liquor.

Icy pole stand – Margarita pops sprinkled with salt? Mmmmmm.

Pancake breakfast – Remember to offer options for all dietary requirements, like vegan and gluten-free.

Pie-throwing contest – Let your sweet tooth go wild.

Winery tour – Additional donations can be rewarded with personalised or white-label bottles.

Beer run – Like a pub crawl, but with more urgency!

Celebrity cooking class – The finale of this event can be a lively and intimate group dinner.

Cake walk – Like a pub crawl, but visiting local bakeries and cafes.

Stone soup party – Have participants bring a soup ingredient and cook up the recipe together.
Environmental fundraising ideas
Seedling sale – Set up in a busy parking lot and offer passers by a selection of seedlings to choose from.

Christmas tree recycling – A unique way to fundraise and care for the planet. Perfect in January.

"Junk" donations – Some stuff isn't worthy of a garage sale, but it can be resold to recyclers for a profit.

Tote bag sales – Great for environmental causes or social causes (like

Boomerang Bags

).

Guided hike – Show donors just why our natural world is so valuable.

Meatless Monday dinner party – Giving up meat just one day a week can have a huge impact on our environmental footprint.

Plant a community garden

– Get your aspiring green thumbs to work!
Youthful fundraising ideas
Youth ambassador board – Appoint a board of young people to set up a crowdfunding campaign.

Drawing auction – Invite bids on framed artwork by the youth you're raising money for.

Family-friendly mud run

– Create a down-and-dirty obstacle course and invite the kids to dive in.

Sponsor a child – Donors can develop a relationship with the child they sponsor and see the positive impact of their generosity.

Mentorship auction – Host bidding for video calls with thought leaders or celebrities.

Dare fundraiser – Participants perform outlandish dares if sponsors contribute a certain amount of money.

50/50 raffle – The winner gets half the pot. The other half goes to charity.

Donations on your event page – Consider awarding sponsorship levels for fundraising events with

donation buttons on your event page

.

Themed t-shirts – Partner with a local artist to create a one-off t-shirt to support your cause. T-shirts ship straight to your donors when the fundraiser is over.

Fundraising bracelets – Consider working with a local designer to make your bracelets stand out.
How to drive donations at your event
Now that you're armed with a host of unique ways to fundraise for your next event, how can you make sure it's driving donations? The answer could be as simple as finding the right event fundraising platform. Learn how technology can be used to reduce your resources and maximise donations (without blowing your budget!) with our free guide to technology for non-profit and fundraising events or check out our pricing packages here to get started.