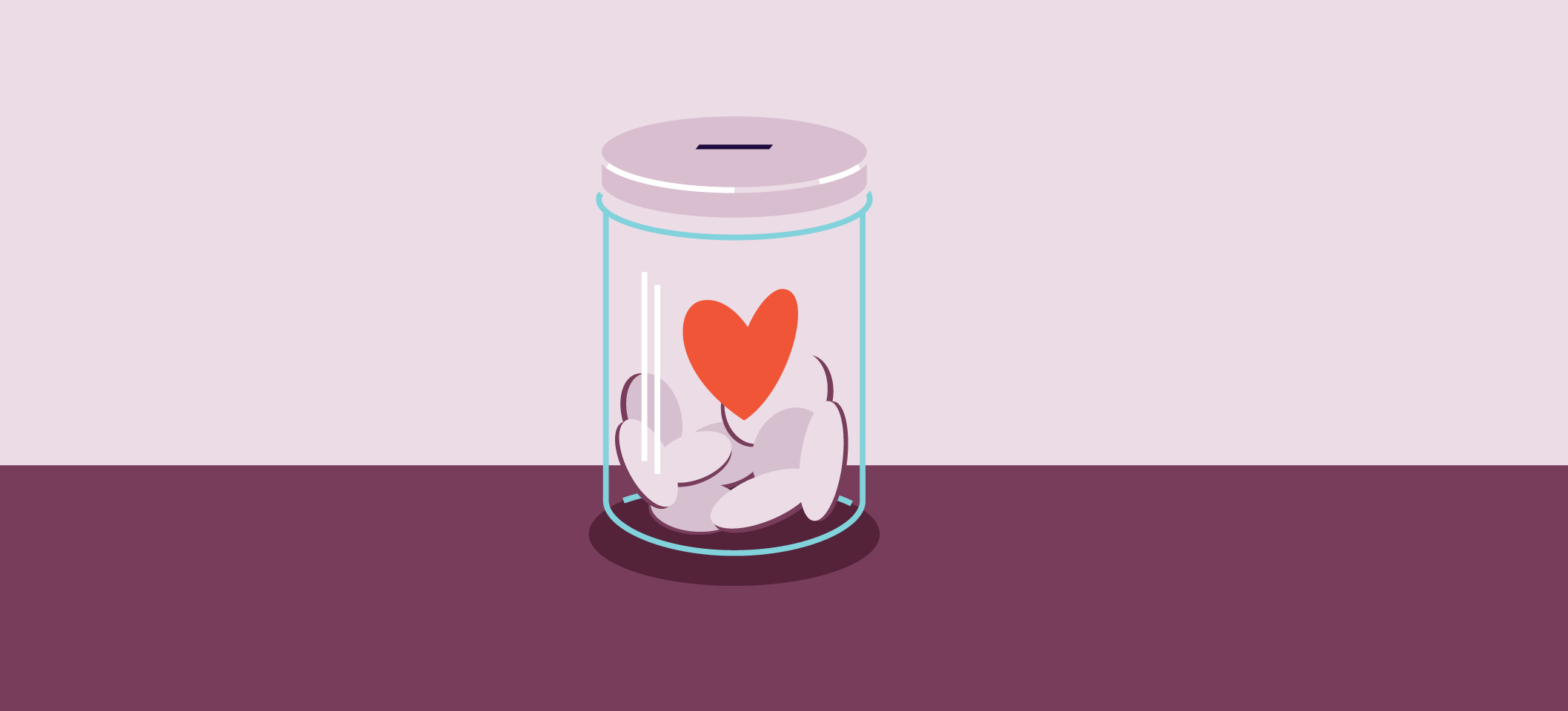 Fundraising for Disaster Relief: Your Ultimate Guide
Fundraising for disaster relief is a great way to help those in need whilst bringing your community together and fostering resilience. Give members of the community an opportunity to donate their time, effort, and hard-earned money to a worthy cause – you might be surprised how much you can achieve. Whether you're looking for fundraising events for bushfires or fundraising ideas for flood victims, we've got loads of tools and inspiration to help you make it happen.
Read on to discover how using our platform can make it easy to set your goals, plan a seamless event and make fundraising easy. We'll also showcase other event creators' disaster relief fundraising ideas and highlight some examples to help you get inspired.
Decide who you're fundraising for
You might want to pick a specific charity or organisation to send your donations to, or split the funds you raise between multiple organisations. Bear in mind that people generally trust registered charities more, which means they are often willing to give more – especially if you provide a tax-deductible receipt. Our platform also automatically provides a receipt to ticket holders, so they'll have a record of any donation tickets they purchase.
To ensure that the funds you collect achieve the maximum benefit, and to inspire trust in your donors, it's a good idea to exercise some due diligence when selecting charities. You can check the registration of Australian charities on the federal government's Australian Charities website. This site will also tell you if the charities are registered to receive tax-deductible donations. In addition, there are state and territory government fundraising regulators you can check to see if the charity you want to support is registered in your location.
International charities are often signatories to a Code of Conduct with the Australian Council for International Development. These charities are required to comply with accountability and transparency requirements. Also, in an emergency, state and territory governments will sometimes endorse a particular charity to coordinate a public appeal to support a response to a natural disaster.
It's advisable to contact the charity in advance and ask them what type of disaster relief fundraising support they need. Depending on the situation, they may need particular goods and services rather than cash, or vice versa. Seeking their endorsement of your fire relief fundraiser or drought relief fundraising has the additional benefit of making you part of their overall fundraising campaign, which increases your event's reach and legitimacy.
Set your fundraising goal
In addition to information about the organisation, you might want to consider setting a fundraising goal and advertising it on your Eventbrite event page. You can even show the progress towards your target, perhaps alongside information about exactly how the money or donated items are being used.
If you show attendees that you've done your homework, have set a goal to work towards, and demonstrate tangibly where their money is going, they may dig deeper in their pockets. Of course, it's not all about the money – non-financial outcomes, such as increasing public awareness and building community networks, are important too.
Define your budget
A budget will help you figure out exactly what you need to spend to raise the funds. A well-planned event budget will help you allocate resources and keep you in check. Find the spreadsheet ninja in your organisation and put them to work on this! Remember to set aside some money for unforeseeable circumstances or an emergency – many event planners include a 10% contingency in their budgets for this.
Consider finding event sponsors to help with expenses such as catering, equipment, and venue hire. Not sure how to approach potential sponsors? Have a look at our sponsorship cheat sheet.
Choose your theme
Your fundraising event should have a fun concept that will excite attendees and encourage them to attend. Consider what theme would work best for your location, the weather, and your target audience.
Your event might be focused around a main attraction such as a performance or exhibition, alongside other activities or entertainment. Remember that there are rules about running raffles, so do check with your state or territory regulator.
Whether you're fundraising for flood victims or creating a bushfire relief fundraiser, we've got plenty of unique fundraising event ideas. Here are a few to get you started:
Ideas to consider for disaster relief fundraising
A fun-run, spin class, or yoga class in the park

A concert, jam session, or open-mic stand-up comedy night

A silent auction or lucky door prize

Dog wash or car wash

Bake sale or sausage sizzle

Jelly-bean count or guess the value of a jar of coins

Sell a one-hundred-dollar board or tickets for a 50/50 raffle (where the winner gets half the money raised)

For schools, hold a free dress day

T-shirt fundraising: design and sell a great t-shirt related to your cause

Engraved bricks: put your supporters' names on the buildings they help to rebuild, or make a funky, permanent art installation
Select an event venue
Free public spaces, such as local parks or the beach, can be great options for a fundraiser. If you go for this option, it's always good to check with your local council for any regulations you need to stick to. Other important factors for consideration include public liability insurance, accessibility, and proximity to public transport and public toilets.
Some venues may be open to offering their space at a discounted price, or even for free, if they know it's for a good cause – so be sure to let them know that you're running a non-profit event. If you're struggling to find an affordable venue for your fundraising event, consider circumventing this problem by moving the event online.
Set up your fundraising process
Think about how you'll accept donations and don't limit yourself to one donation system. If you're raising funds for a number of charities, consider using QR codes that link your attendees directly to donation web pages.
Crowdfunding and online fundraising platforms can reach a large audience across a large geographical area, whilst cash donations on-site are a great way to capture people who are more spontaneous, so it's often more effective to cover both bases.
You can encourage people to donate by using Eventbrite's donation ticket type. This enables attendees to choose the amount they want to contribute, instead of paying a set price. This flexible approach can make a world of difference to those who have less to spend.
Get your fundraising event out there
Once you've decided who you'll be fundraising for, where your event will be, and how you'll be accepting donations, the next step is to get your event online. You can do this for free by using Eventbrite – we don't charge fees for free events. If you want to charge for tickets, you always have the option to include the ticket processing fees in the ticket price.
Maximise the success of your event by taking full advantage of Eventbrite's features, such as taking RSVPs. Taking RSVPs increases the chances of potential attendees actually coming through. Having a dedicated event page also allows you to put all of your event info in one place, making a seamless experience for your guests.
Promote your fundraiser
There are many ways to use social media marketing – for example, paid ads, ticket giveaways, and asking people to share your event and posts. Increase your reach and sell more tickets by using our platform's free social media integration tools, which allow attendees to buy tickets seamlessly via Facebook.
For offline marketing, ask local businesses to display your event poster in their shopfront window or place flyers at their registers. Other nice spots for flyers include supermarkets and visitor information centres, both of which often have community notice boards.
Contact local newspapers, radio stations, and television news programs for some free promotional assistance. You'll find their contact email addresses on their websites, or you can reach out on social media. For more ideas, have a look at these 10 ways to promote online events.
Disaster relief fundraising ideas from our creators
To provide inspiration, we've found some highly successful fundraising events run by creators with big ideas. Read on to find out how other people have already used our platform to help them raise funds for disaster relief.
Feast for the Floods with Chef Guy Turland
Chef Guy Turland gathered together a group of Sydney's best chefs and added generous servings from some great sponsors to raise money for Saint Vinnies' NSW Flood Relief. At The Depot, Guy's Bondi Beach restaurant, the spectacular five-course 'Feast for the Floods' featured signature dishes from each chef. From his portfolio of specialist emerging wine producers, accomplished sommelier Andrew Jamieson of AJ Wine Merchants offered wine pairings with each course. Local produce was donated by suppliers Mayer's Fine Foods, Fremantle Octopus, and Appellation Oysters, among many more.
There were lots of lucky door prizes and a silent auction with prizes from Delicious Magazine and Le Creuset cookware, among others. With seats limited to just 60 diners, it was an intimate and sumptuous affair. Drawing on local suppliers and chefs is a great way to hold an event that fosters community spirit during difficult times.
A Lizzo-inspired dance class with Curious Mover
The event creators at Curious Moverrun numerous in-studio and online dance and movement events from a wellbeing perspective, providing a platform for self-exploration, discovery, and expression. Their classes and courses are designed for adult beginners, with some being based entirely around the music of one pop icon, such as Britney Spears or Janet Jackson.
'Lizzo for Relief' is a dance class that donates all proceeds to flood relief. Previous Lizzo dance events by Curious Mover were sold-out smash hits. Attendees learn a fun routine to Lizzo's 'About Damn Time' while raising money for those in need – with loads of body positivity and self-empowerment mixed in. Bring on the juice!
You could host an event that is a hybrid online and in-person mix to expand your geographical reach. These events are a great example of the payoff you can get from a unique, stand-out event idea.
An afternoon of opera and art song with Darling Opera
Brisbane event group Darling Opera puts on performances featuring musical artists from Opera Queensland, The Ten Tenors, The University of Queensland Singers, and The Voice. Its recent event, 'Hearts Less Heavy', was a melodic afternoon of opera, art song, and musical theatre presented by Brisbane's best operatic voices. Attendees were taken through some of their most joyful, soothing, and uplifting musical repertoire.
Held in a regional town hall and supported by the local government, all proceeds went to support the GIVIT Queensland Flood Appeal and The Koori Mail Newspaper in Lismore. If you work with your local council and community, you can keep costs down and maximise the return for your charity.
Top five disaster relief fundraising tips
To summarise, here are our top five fundraising tips:
Set fundraising goals and don't forget to make a budget for your event

Set up your marketing strategy and start promoting. Ask for sponsorships and support from your online and in-person communities

Have as many donation avenues open as possible – options include donation tickets on our platform, QR codes for direct donations, crowdfunding pages, and physical donation boxes

Any way you can make your operations or marketing more efficient will lower your costs (it's easy to automate many tasks that humans do repetitively). Use our

event creator toolkit

to automate key event activities and easily track your data and sales

(return on investment) so you can make adjustments to your event strategy and increase fundraising at future charity activities and community events. Event metrics are a great way to measure the success of your event and plan for continuous improvement
Ready to begin fundraising for disaster relief?
Once you've settled on what cause you want to support, found a suitable venue, and set a creative theme, you're ready to get your fundraising event up and running. Use Eventbrite to collect RSVPs and stay connected to your attendees via email marketing tools, notifications, and real-time insights that get results.
Get started with your next nonprofit event with Eventbrite's easy-to-use toolkit, specifically designed for nonprofit organisations.