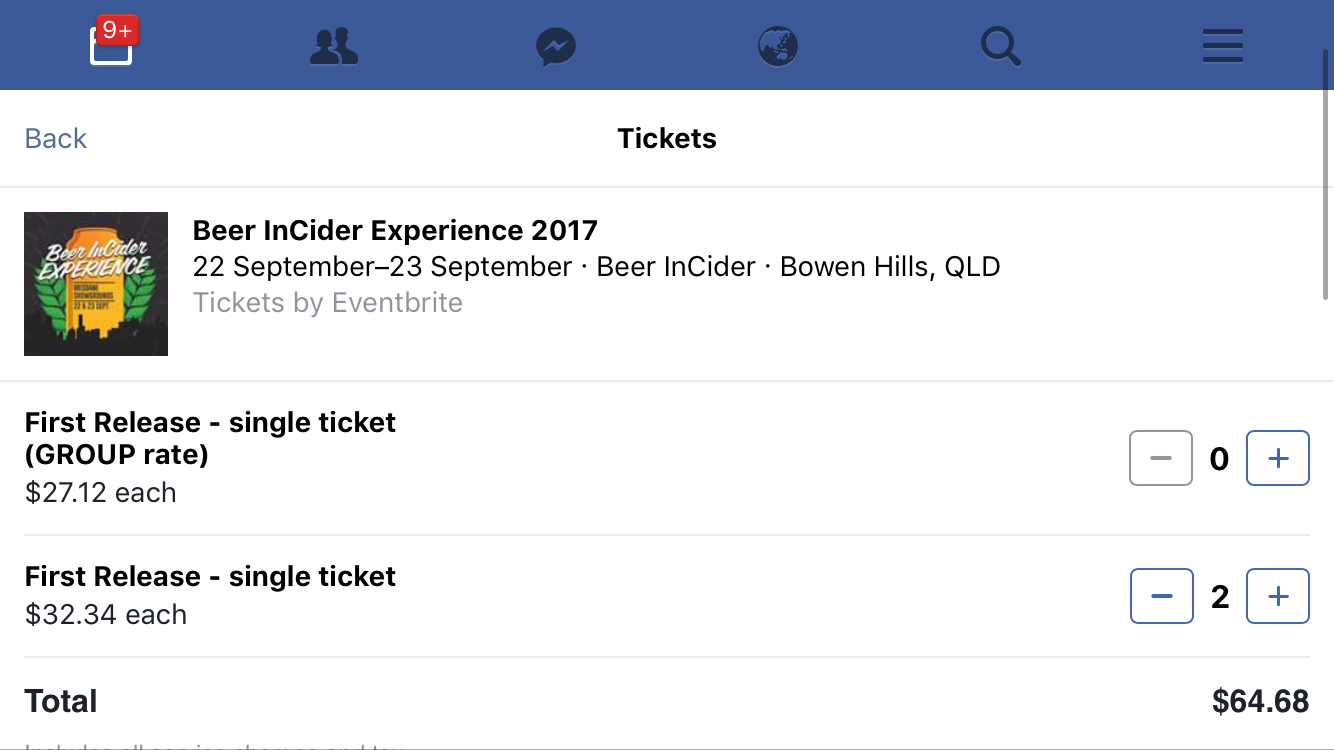 How Festivals Can Use Facebook Checkout To Double Ticket Sales
A common complaint I hear from event organisers when promoting their events on Facebook, is that likes don't always translate to ticket sales. It can be extremely frustrating to see your 'Interested' numbers climb while ticket sales stagnate. Why is that?! And, more importantly, how on earth can you fix it?
Using Distributed Commerce To Sell Tickets
Often, people genuinely are interested in your event when they see it on Facebook, but they get lost somewhere in the sales process. This is why ticket sales are often recognised in a 'U' shape, with large spikes at the start and end of on-sale. If they don't buy upfront, people often leave it to the last minute, which can be disruptive to your planning as an organiser.
Distributed commerce can address this problem head on. It allows consumers to make a purchase directly from the content they are reading (e.g. a Facebook page) without needing to jump to another page or website. Since each additional step in a checkout process results in a 10% decrease in transactions, distributed commerce allows you to reach new potential attendees by spreading the word across the web, as well as helping you sell more tickets by reducing steps in the checkout process.
Drive More Sales With Facebook Checkout
By allowing people to purchase tickets through Facebook's new end-to-end checkout, you can drastically boost your bottom line. Events that sell tickets directly on Facebook drive 2X more sales and free registrations on average than events that redirect to a ticketing page.
You might even show up in more News Feeds, regardless of shares. Events published to Facebook through Eventbrite's free tool get recommended more often in Facebook search and News Feed results.
Facebook Checkout In Action
To show you how it works, here is an example of how Eventbrite customer, Beer InCider, is using the new Facebook checkout to drive sales.
Below is a picture of a Facebook Event, with the button 'Get Tickets'.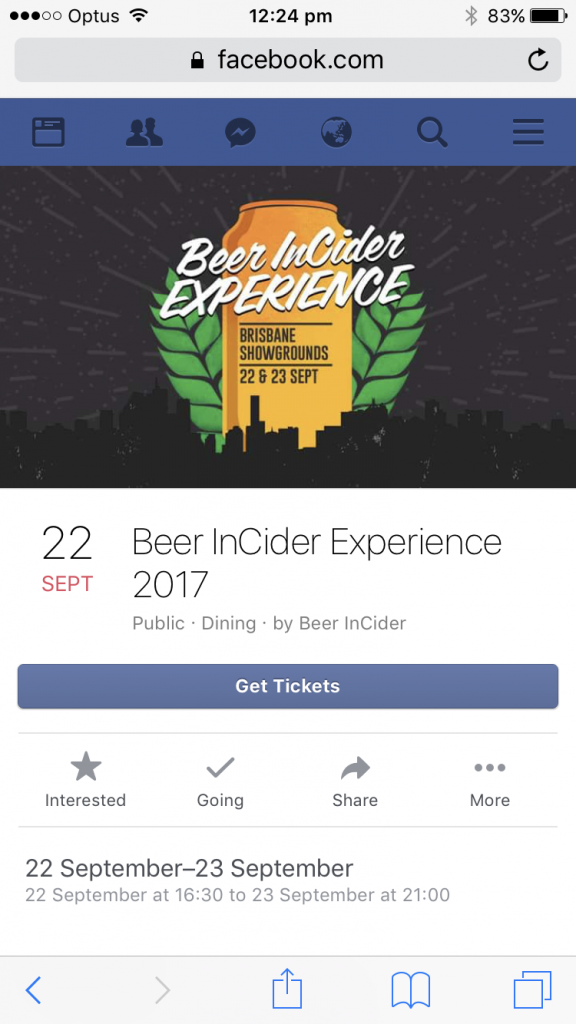 Ordinarily this would push visitors away to another site, but with the new integration, a pop-up will allow people to immediately make a purchase. There is also the option to go to Eventbrite if anyone doesn't wish to complete the transaction within Facebook.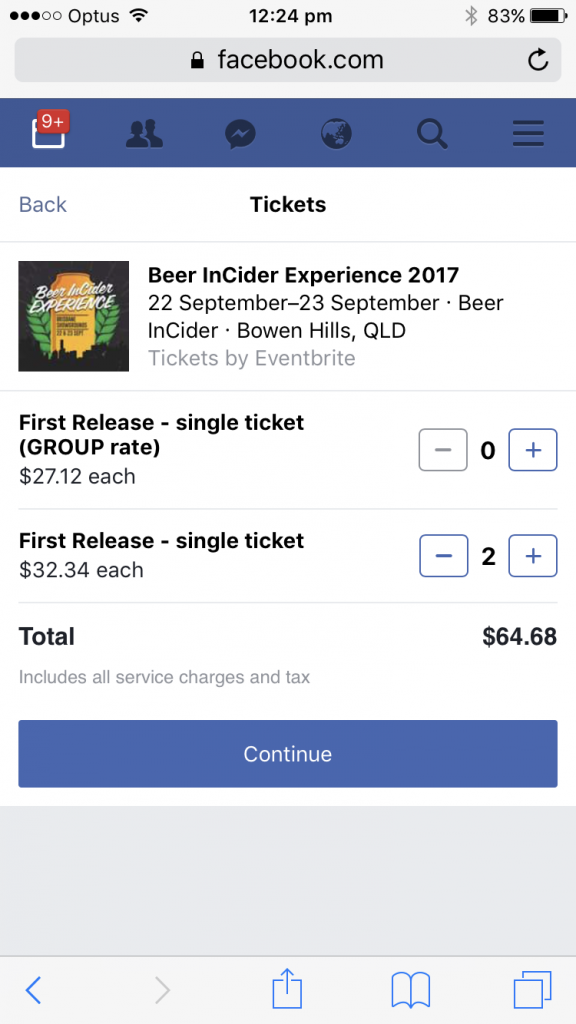 Once tickets are selected, attendees simply confirm their payment details and voila — tickets purchased!

Tickets are delivered straight to the purchaser's inbox and can even be accessed via the Facebook app, so they never go astray. This could even help to boost attendance at free events, with prompts via both email and Facebook that your event is on.
"One of the most innovative parts of working with Eventbrite is through the integration with Facebook Events. People can not only purchase a ticket through Facebook Events, but they can also receive their ticketing — and that just makes it super easy for our customers to come." – Marty Keetels, Founder, Beer InCider
This integration is now available (at no cost!) to all Eventbrite customers. To learn more about the Facebook Checkout integration with Eventbrite, check out this post on the Eventbrite blog, or feel free to send me a message on LinkedIn.