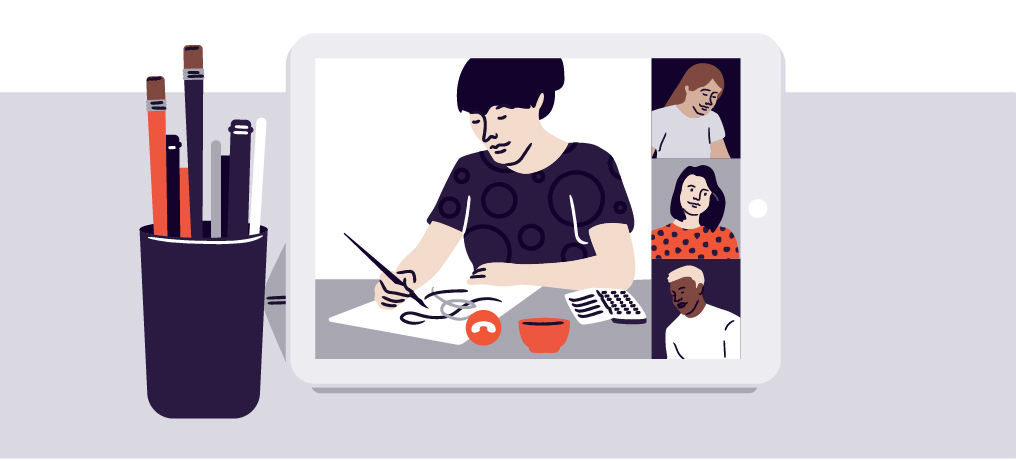 8 Ways Eventbrite Creators are Inspiring Others During the COVID-19 Pandemic
We're living in unprecedented times. With the government imposing social distancing, event organisers are being forced to postpone or cancel events. At Eventbrite, we've been lucky enough to see some of the creative ways our customers are tackling the crisis. If you're not sure how to keep your event in the hearts and minds of your audience, try taking your cues from these clever creators.
1. General Assembly is offering helpful free courses
As a leading education provider of today's most in-demand skills, it shouldn't be a surprise that General Assembly has stepped up with some relevant online courses during this crisis, such as Remote Revolution: How to Live & Work Anywhere and How to Be Smart with Money in the Middle of the COVID19 Crisis. And they're running these seminars for free!
2. The Human and Hope Association is sharing the love
In a bid to keep love in the air through social isolation, Human and Hope — a charity that empowers communities to address inequalities — have set up online speed dating events via Zoom, currently for Sydneysiders with plans to accommodate different areas, age groups and preferences. And while attendees will potentially be meeting the love of their life, ticket revenue will go toward helping communities in Cambodia who are doing it tough.
3. MLPS MadWomen's stress prevention workshop goes global
MLPS MadWomen is a company out of Minnesota that hosts events to inspire and assist women achieve their professional goals in the creative community. Since the COVID-19 pandemic started physically isolating their community, they moved their April "Beating Burnout: A Stress Prevention Workshop" online and dropped the ticket price to $0, opening the potential registration up to millions around the world (timezone permitting).
4. The Sunshine Coast Art Gallery is bringing art to you
With a genuine belief in the importance of de-stressing with creativity (now more than ever), Sunshine Coast Art and Framing Gallery is hosting online Sip & Paint classes, where experienced art teachers guide attendees through creating artwork at home, via a Zoom webinar. Not only that, they'll send attendees out a specific Sip & Paint pack prior to the event so that they're all set to get creative. No experience necessary, all materials provided.
5. Daybreaker is hosting online dance parties and they're going off
Talk about creating online events that live attendees will love… Daybreaker hosted their first ticketed "worldwide digital dance party" last week and over 1000 tuned in from their living rooms for the pyjama onesie dance experience. Thankfully, there are plenty more coming, with Spring Break, Jazzercise and James Bond themes on the cards in April. You can read their awesome event descriptions and purchase a ticket here (remember to check the timezone!)
6. Chocolate lovers unite (online)
"Social distancing doesn't mean lack of indulgence. We're moving our Chocolate Indulgence Master Class online!" Well said Fiamma Life, well said. They're pivoting their business to offer online ticketed events where attendees immerse themselves in a unique, decadent, sensory exploration of exceptional chocolate. Their master chocolatier guides attendees through a pre-posted chocolate indulgence pack that includes eight of the world's best boutique chocolates. The webinar is also recorded for those who want the chocolate, but can't make the session.
7. My Smart Garden is helping turn thumbs green
With supermarkets shelves increasingly empty and "stay home" messaging increasingly strong, My Smart Garden is going virtual to help people grow their own food. A combined city council initiative, they're hosting a bunch of relevant workshops on growing your own herbs and veggies, as well as online Q&As with food gardening experts. All free of course!
8. Colour Nightclub is creating for new revenue streams
Of course, not everyone can switch to hosting online events to support their business. Some live music venues who have closed their doors, like Colour Nightclub in Melbourne, are creating new sources of revenue outside of selling tickets, such as selling merchandise to their loyal fans and delivering alcohol to thirsty isolators.
Seeking further support
Finances are probably at the forefront of your mind right now as an event organiser. You can find out about financial relief options for Australian event creators here. While crowdfunding is one way to boost your income, another option is to apply for a Facebook grant. The social media giant is offering $165 million in cash grants and advertising credits for up to 30,000 small businesses. Apply here.
In the meantime, we're here for you. In the next few weeks and months, we'll be regularly updating our coronavirus resources with advice on running online events, managing your business, and supporting your community.