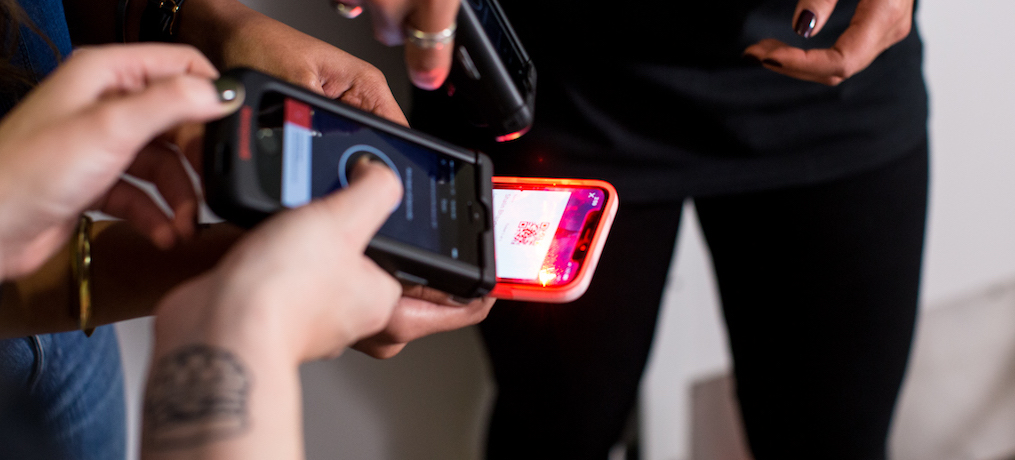 3 Ways to Fix an Event That Won't Sell
You've carefully planned an event and made your big ticketing launch.
Days go by, then weeks. And still, your event isn't selling. You're facing the prospect of hosting a near-empty event or cancelling the whole thing.
Fortunately, there are ways to turn your ticket sales around. To help you identify where to invest your time, follow these three ways to fix an event that won't sell.
1. Find out what motivates your audience to attend
You can see the benefit of attending your event — but can your target audience? Often when an event flops it's because organisers have failed to consider what is really motivating people to attend.
If your primary objective for hosting an event is to grow your brand, what's in it for your customers? Can they learn something, make new connections, meet a VIP, receive a once-in-a-lifetime experience? Make sure you know what matters to your attendees, and deliver on that experience.
How to do it:
To ensure your event stands out, you need to show why your event is unique — and why it's the perfect event for your audience to attend.
Survey your audience.

With

feedback surveys

, you can ask attendees what they want from a VIP experience or why they would attend a beer festival.

Partner up

. If your event lacks a unique point of difference, consider partnering up with another brand to create something new. One way to do this is through

'hybridisation'

— creating unique events that blend two or more different elements.

Experiment with your ticket types

. If you're using a ticketing technology partner with full reporting capabilities, you'll be able to see how different ticket types perform — so you can quickly assess what offerings attendees find the most valuable.

Identify the line items that drive value for your attendees.

What is your point of difference? Are you really selling it? Use

this workbook

to find out where you are providing value for your attendees — and where you fall short.
2. Create your website for phones
First impressions count — so what do people see on their phones if they click on an email invite or advertisement for your event?
In February 2016, Australians spent an average of more than 28 hours per person browsing websites and apps on their smartphone alone, higher than any other device.
So to sell more tickets, it's vital that you don't make potential buyers pinch and zoom to read about your event or buy a ticket. And it's not enough to just show a smaller version of the web page on mobile — mobile pages should be designed differently to meet the needs of an on-the-go buyer.
Sites that are mobile optimised see a 160% lift in conversion rates. That means 160% more potential attendees may buy tickets, simply because you made sure your event page and ticket purchase process are designed for screens of any size.
How to fix this issue:
You can't underestimate the impact of mobile on your sales. Keep your web visitors interested with these three tips.
Do an assessment.

First of all, open your event website or ticketing page on your own mobile device and consider how it looks and feels.

Take the Google Mobile-Friendly test

by entering your URL and viewing how it appears on mobile. It will tell you whether or not Google will recommend it to be opened from a mobile search.

Choose a ticketing partner that is mobile-optimised.

If you use Eventbrite, your ticketing page is already mobile optimised, so it's just as easy to buy tickets on a phone as on a computer. If you don't, be sure to test your ticketing page on your phone and tablet — and consider making a change if the process isn't as easy as possible.
3. Simplify your checkout
When someone is interested in attending your event, you want to make the transaction as simple as possible. A complicated checkout process can cause frustration and even drive away potential customers.
How to fix this issue:
The ideal customer experience should be fast, simple, and secure so that they leave your site having had a positive experience. The good news is that usability problems are very easy to address with the right technology.
Implement a simple checkout solution.

Each

additional step in the checkout process causes 10% of people to quit. Whether on mobile or desktop, find a solution that is three or four steps to check out.

Secure your checkout.

A

top reason

for abandoning a purchase is doubts about payment security. Choose a ticketing partner that is trusted, so your attendees feel confident about the purchases they are making.
These are just three of the ways you can better position your event. For more tips, check out the 10 Best Ways to Sell Out Your Event.