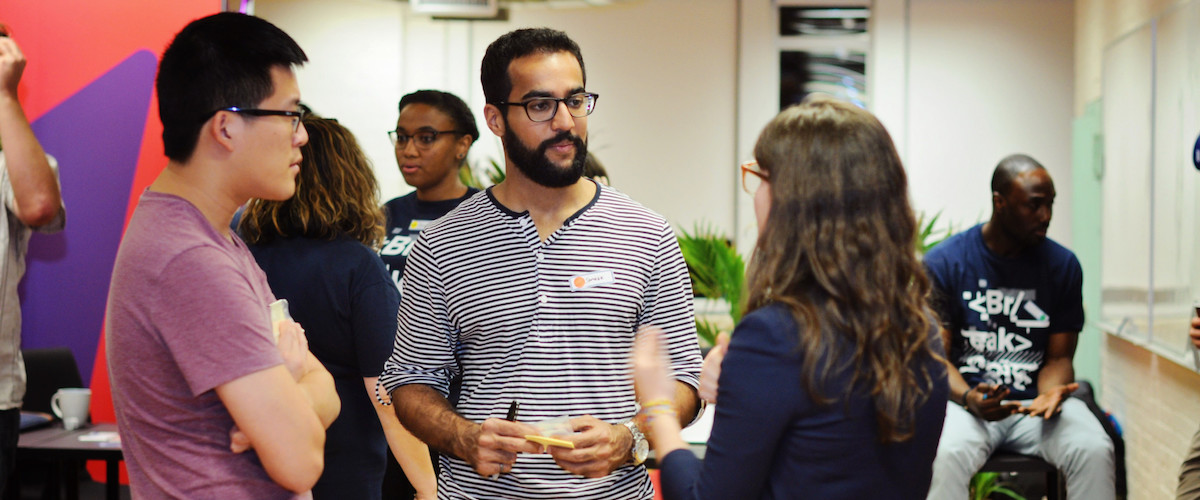 5 Ways Events Can Deliver Big Success for Small Business
Australians can't get enough of events. In fact, most people in this social, fun-loving country believe that 'experiencing new things' is essential to living a fulfilled life.
This is great news for small-mid sized businesses looking to engage with their customers. Events (also referred to as 'experiential marketing') are an effective way of engaging with people and offers something that no other advertising channel can — genuine engagement and face-to-face interaction with your brand. A recent global study from EventTrack revealed that 74% of consumers have a better opinion about a brand after attending an in-person event.
A well-executed event is a great source of publicity and customer acquisition for businesses — and it doesn't have to break the bank to be effective. The EventTrack study also revealed that 49% of brands surveyed achieved 3-5 times the return for every dollar spent on event marketing, with 29% receiving an ROI of 10:1.
Here are the most common ways that return on investment can manifest:
Establishing your brand and connecting customers to your core values

Encouraging loyalty and repeat business

Standing out from the crowd within your industry

Connecting with the wider network of your existing customers

Creating PR opportunities and noise about your brand

Learning more about your customer to improve data and future marketing efforts

Generating leads and sales

Generating high quality content to use in your online marketing
So how do you ensure that your event delivers big results and ROI for your small business? Here are five of our top tips for SMBs:
1. Understand your event goals
By setting KPIs upfront, you'll be able to determine if your event was a success or not and what you should focus on for future events. Once you have established what you wish to achieve, you can look at building your event around how you can achieve these goals. For instance, if one of your goals is to build your customer database, what will assist with that goal? At an event you could start by implementing online ticketing, which will automatically collect the email address for every attendee. If event attendees are also bringing guests, consider running a competition that can be entered by providing an email address to improve your chances of collecting their information too.
2. Determine why attendees would want to come
The single most important question you should ask yourself is "why would a customer choose to attend my event?". What's in it for them? Look at what your brand stands for and has to offer that sets you apart, then work out if this can be turned into a powerful motivator to drive attendees. This could be anything from the opportunity to learn a new skill to a chance to meet a VIP guest with a money-can't-buy experience. It's great to have a point of difference that helps you stand out from other events, but understanding what people will take away from your event will help you run better promotions to draw a crowd.
3. Convert website visitors into attendees
If you hope to sell out your event, your website or event ticketing page needs to play an active role in your attendee's decision-making process. Create a bad site and you can jeopardise the hard work you've put into crafting the perfect event.
When someone first discovers your event, they will evaluate it from an emotional mindset — looking for what kind of experience they will get and if it's worth attending. Your website or event page can help attendees picture themselves at your event by leading with:
Strong, aspirational imagery that helps people picture themselves at your event

Social proof that others have enjoyed your event, or that their peers are attending

Interesting but informative copy — avoid creating more questions than answers by making key event details front and centre, and consider having an FAQ page

Clear call to action that makes it as easy as possible for people to obtain tickets to your event
4. Focus on the customer experience from start to finish
When your event day arrives, your focus should be on the customer experience. From the moment they walk through the door, you need to ensure they have a positive experience that will have them coming back for more and telling their friends. Make sure your event runs smoothly by keeping attendees informed with good communication, plenty of signage, and providing a share-worthy experience.
5. Maximise your return on investment
It's easy to feel like the hard work is over when an event ends — but it's just the beginning! Don't ignore attendees, be sure to follow them up while the event is still fresh in their mind and encourage them to take action. This is the best way to maximise your return on investment and meet your event KPIs.
To determine how and what to follow guests up with, consider the main motivation for having customers connect with you. If it's to sell more product for example, give event attendees the VIP treatment and engage them with exclusive offers during and following an event. Looking to drive loyalty and have them coming back for more? Provide early bird discounts or codes for customers that attend more than one event. Looking for marketing hype and buzz? Follow up guests with content from the event that keeps them talking.
For more information on how to put these tips into action, including six proven steps to prepare your business for event marketing, download our free guide:
'How To Grow Your Brand With Events: A Guide for SMBs'