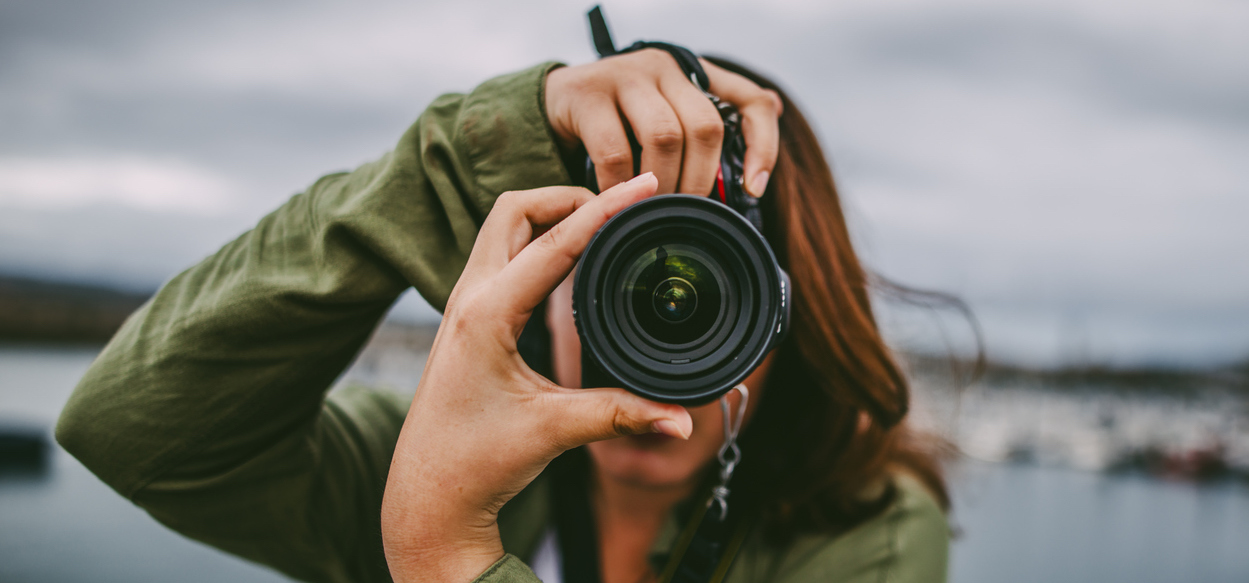 Picture Perfect Event Photography: Finding the Right Person to Capture Your Event
Captivating event photography is vital to effectively marketing your event. It gives potential attendees an idea of what to expect from your event – and quality matters. When you're evaluating event photography packages, you're really choosing a photographer to trust with your brand. And if you work with a professional photographer, you're drastically increasing your chances of telling your event's story in a compelling way.
When choosing a photographer, it's easy to focus solely on their event photography pricing. But with a little research, you can find an event photographer that fits your budget and boosts your brand. Here's how to find the best professional for your event photography.
Starting the event photographer search
Before you start searching for a photographer, put together a few ideas about what sort of event photo marketing you want to do. Check out past events from creators targeting a similar audience for inspiration or our ultimate guide to event photography for tips about creating engaging images. Doing research upfront can help your event stand out from the crowd, and you'll know how to avoid boring corporate event photography or what makes images more social-media worthy. Your goal? A simple event planning photo gallery you can use to convey your desired style.
Avs Kumar, director of creativity and education at the International Institute Of Art & Photography (IIAP) in NSW, shares these tips for finding the right talent: "Find the photographers who love shooting your kind of events and also have the right training, experience and skills for the job. Pay them well, and enjoy the results". Social media is a great way for freelancers and photographers to promote themselves to a bigger audience, so make sure to check Facebook groups, Instagram communities, and freelance channels like Airtasker for professional photographers who specialise in events like yours.
All professional and freelance photographers should have a portfolio of past event photography examples you can check out. Once you've shortlisted a few options, it's time to meet your prospective photographers. "Have a chat with them, feel the feeling that you get, ask them intelligent and open-ended questions about their interest in your kind of events", Kumar says. "If they would have come to this event even if they were not the photographer, they're probably the right candidate".
Negotiating a fair event photography rate
Most event photography pricing is based on the specifics of your event. "You may be able to use online platforms and hire event photographers for lower rates; however, the right market price seems to revolve around AU$100 an hour plus costs and up", Kumar suggests. Some professionals will list their event photography pricing on their site, but you'll have to get in touch with most photographers for a quote. Kumar advises providing as much information as possible to avoid unexpected costs or headaches: "To help an event photographer plan their work, you need to be able to give them clear information about everything from your expectations to details of the location, space, lighting, and any venue limitations".
Always check what's included in any package you sign up for, too. "Events are some of the trickiest things to shoot. A photographer really needs to have experience in handling various colour situations, low and bright light situations, space constraints and still produce awesome images. Look for the photographer with the right equipment." advises Kumar. A photographer with a contingency plan is also essential. "Equipment fails. Therefore an event photographer should always have backup equipment. A second camera, A second flash, extra batteries, extra memory cards, charging cables and so on. The hirer needs to ask the photographer about their planning processes and their backup plans".
Mix it up with professional and candid shots
You don't need to rely on a professional photographer for all of your event photos. Turn every attendee into a promoter for your event with options like event photo booths and Instagram photo hashtags and prizes. Photo booth hire for your next event could be more affordable than you think, or you can even make your own photo booth if you've got limited space or budget. Modern event photo booth software also comes with built-in filters and your event branding added to each photo so every attendee gets a branded souvenir.
Another budget-friendly option? Kumar suggests hiring a talented photographer just starting out. "It is actually a good idea to approach your local photography school and ask them to recommend a talented student. You may help a youngster start their professional journey and they will also be eager to deliver better and more with their boundless energy". Taking a short photography course to learn the basics and photograph your own events yourself is an awesome way to save on event costs and pick up a new skill, too. Events like Mastering Professional Photography from IIAP can help you understand the basics of professional photography in just 12 weeks. If you're doing a specific kind of event, look for photography courses that can help you master skills relevant to your needs like the 8 week Food Photography Workshop (a recurring event with multiple times) delivered by Alwyns Photo School Melbourne.
Looking to get the most compelling images you can from your next event? The perfect venue can really give your event the right vibe for more inspiring event images and greater audience engagement in one. Learn how to find the ideal unique venue for your next event.