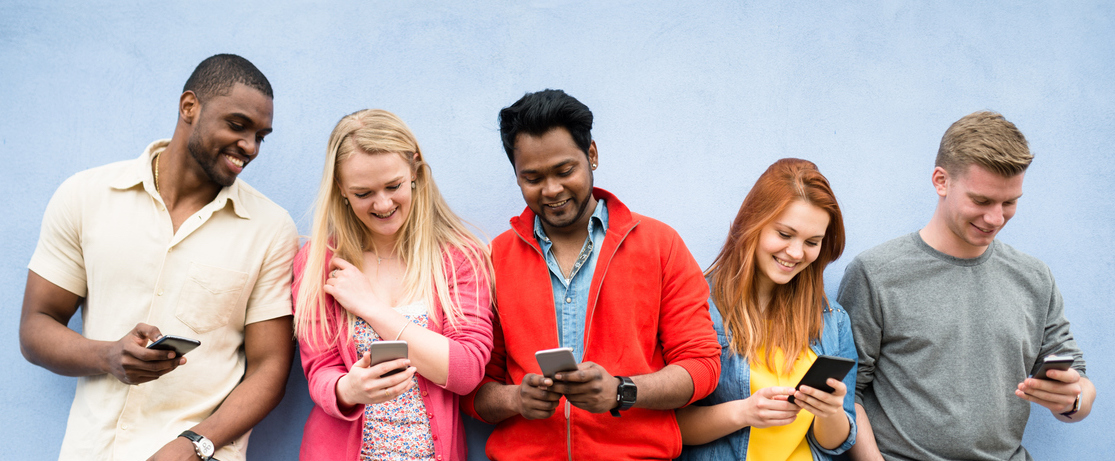 4 simple tools to get more exposure for your events
One question on every event organiser's lips is: 'How can I get more help promoting my event?'. You've spent a lot of time pulling together a great experience, so when it comes to getting the word out about your event, you want all the attention you can get.
There's a lot of choice when it comes to apps and event marketing tools, so we've put together a handy shortlist. Thanks to our Eventbrite Spectrum partners, these extensions are ready to use straight away to help make event marketing easier.
Dandelion can help you launch event advertising on Facebook and Instagram in seconds. All you need to do is tell them the event you want to promote and specify a weekly advertising budget — they take care of the rest!
The Dandelion team creates your ads, designing imagery and crafting the right copy to target your audience. The campaign is then monitored to ensure it remains optimised. There are no upfront fees — organisers specify the spend per week and Dandelion takes commission for the service.
You can read a US-based case study here of how a concert organiser reached over 16,000 fans on less than $100 spend, increasing weekly ticket sales by 360%.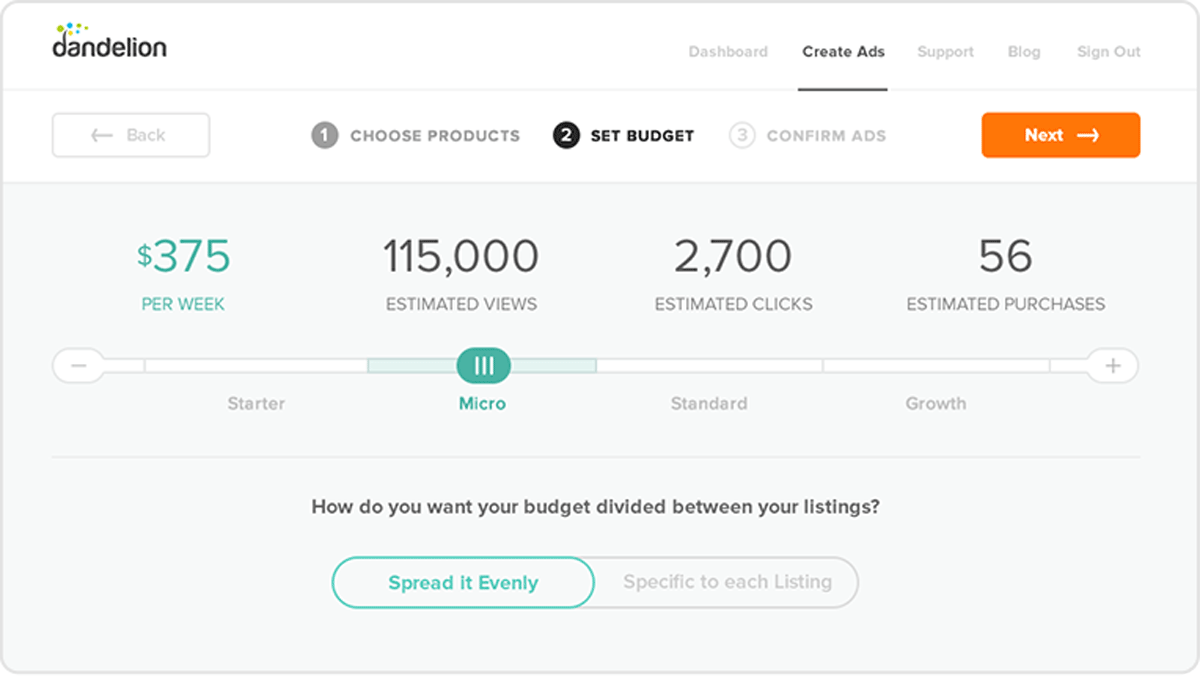 Repeating your event information for different listing services is a time-consuming hassle. Broadcast by Evvnt is a service that lets you submit your event once to be broadcast everywhere. This extension will save time spent going through the long list of aggregation sites out there; automating the process with a single submission. The first 10 site submissions are free, then a small fee applies for the full set of qualified listings.
This is a London-based company, but local targeting is available in Australia. There are plenty of powerful social and search sites included to get you started, including Facebook, Google, and Bing to help increase your search visibility. Eventbrite reporting will show you which channels are successful traffic drivers.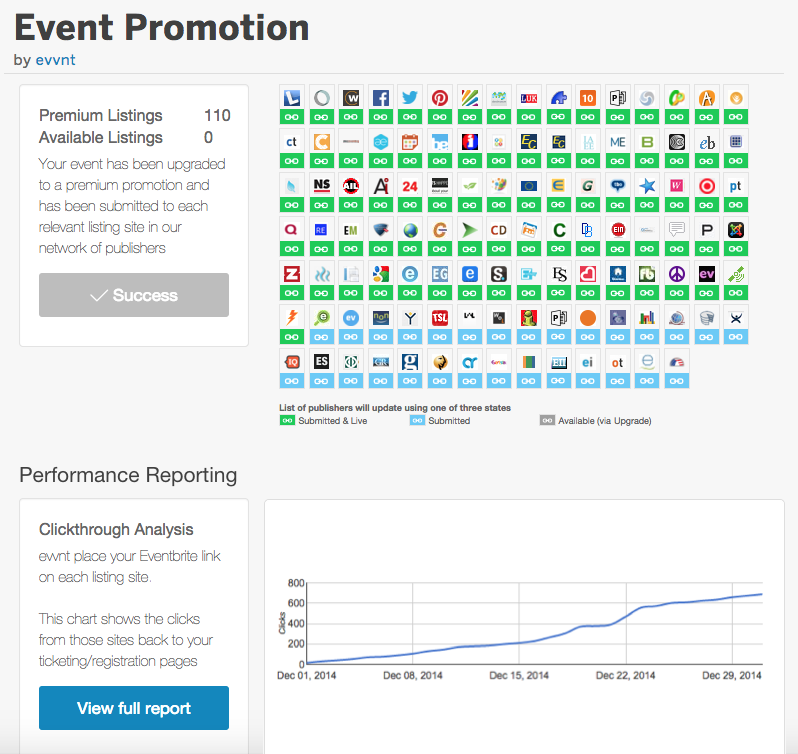 Add a "Buy Tickets" tab to your Facebook fan page to simplify selling tickets to your social network. The Eventbistro Facebook app embeds your ticket sales directly into a page, allowing followers to view and purchase without clicking through multiple websites. Check out these 3 simple steps to generating more buzz and making ticket purchasing a clear call to action on your Facebook page.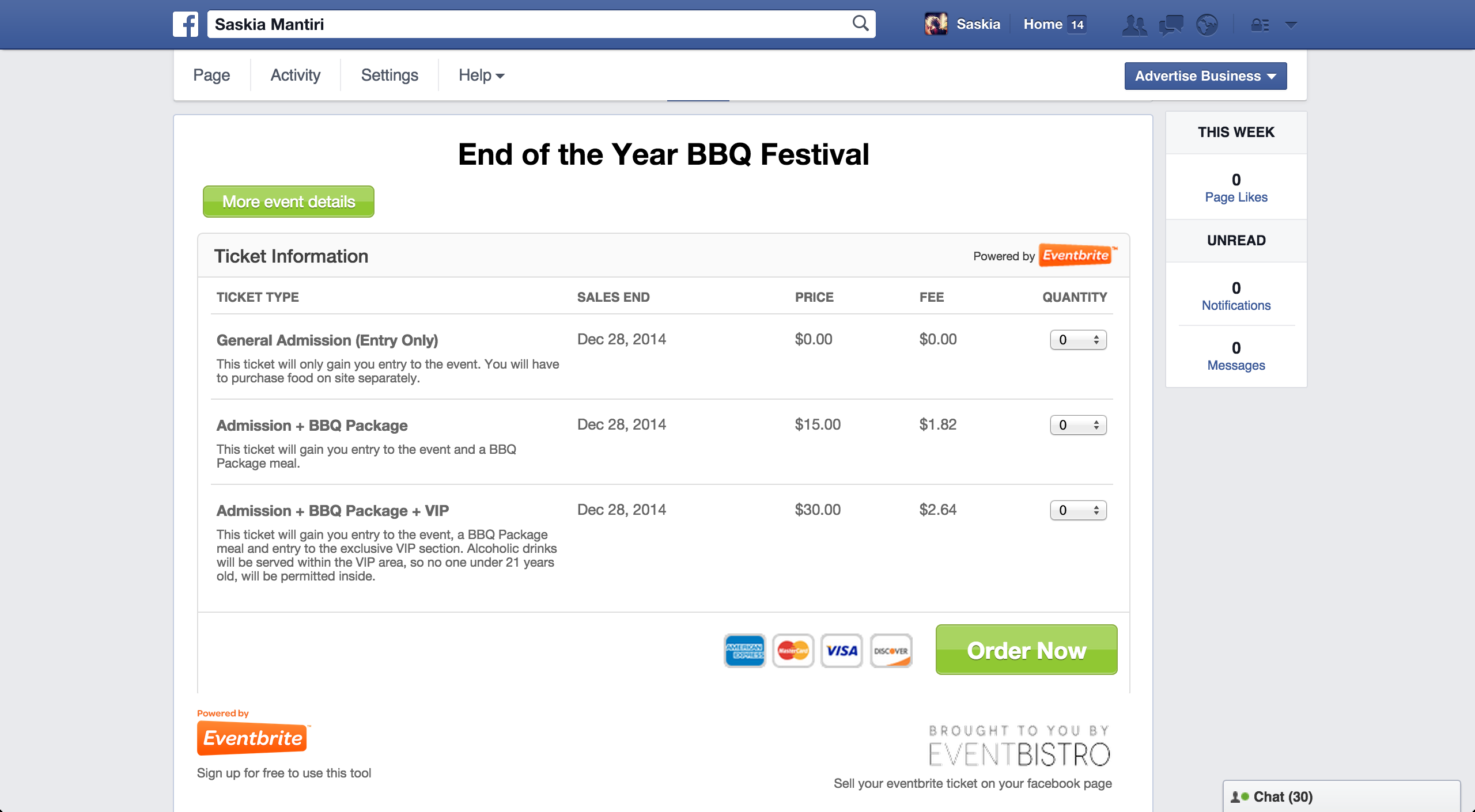 Hootsuite is a popular tool used by marketing professionals juggling several social media accounts. Hootsuite allows you to create and schedule messaging – ideal for busy event organisers who aren't always at their desk at the right times.
By using the Eventbrite extension with Hootsuite Social, you can track your Hootsuite promotion via Eventbrite's reporting functionality. This gives you the perfect snapshot of which social channels are performing when it comes to marketing your event. Not only that, you can even send out your social messaging directly from the Eventbrite dashboard – one less website to visit when distributing your event!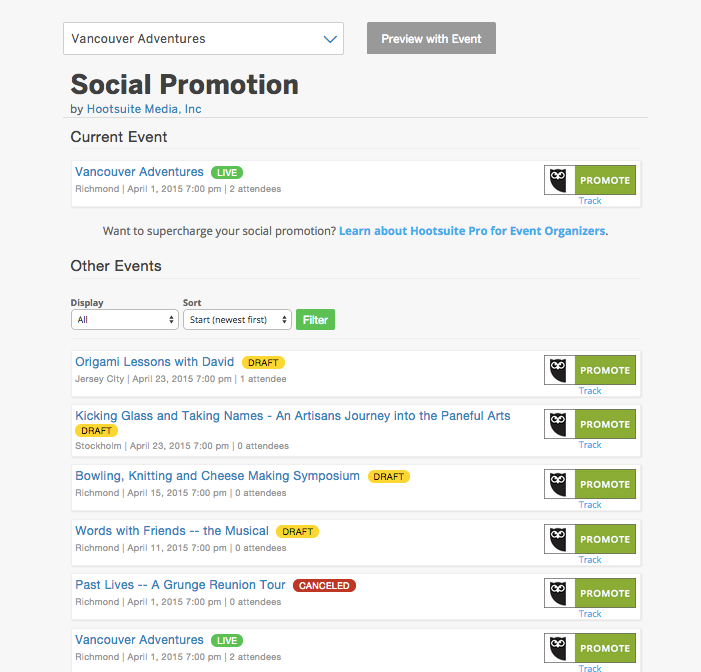 Want to learn more about the tools available to save time and boost your events? Check out the full list of Eventbrite Spectrum partners here.