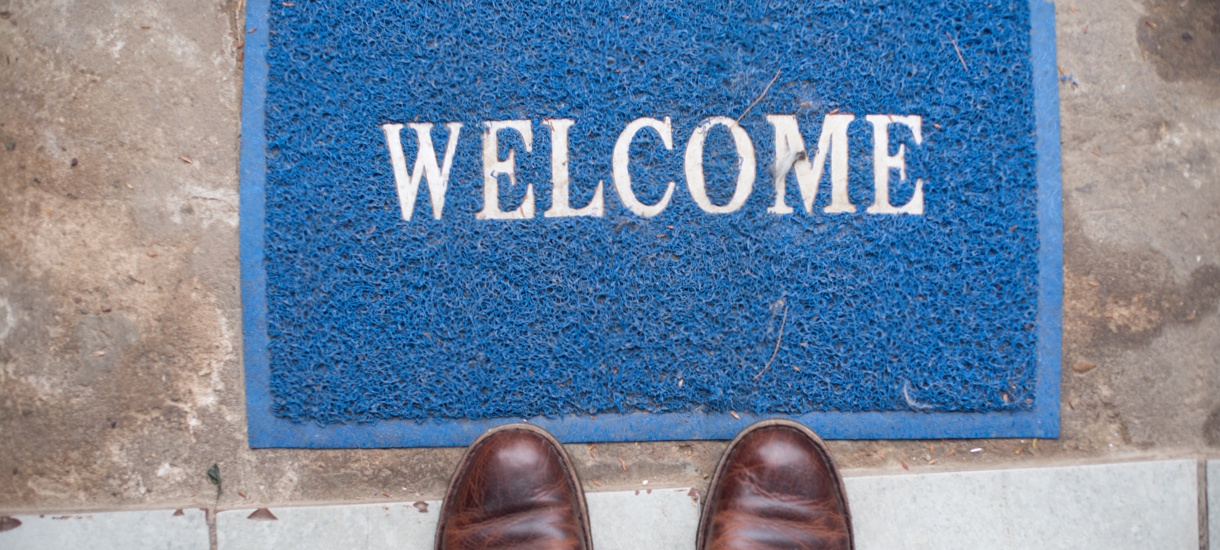 3 Ways Event Landing Pages Can Solve Common Marketing Challenges
9 out of 10 people will go online to learn more about your event before purchasing a ticket or registering. And once potential attendees find you online, you have 50 milliseconds to make a good first impression.
Sometimes, your ticketing or registration page is enough to convince attendees to buy. But when sales are lacking and you're not sure why, your one-size-fits-all ticketing or registration page could be to blame. In fact, failing to offer potential attendees a more custom experience online could be costing you thousands of dollars without even realising it.
Free Download: How to Bring Your Event Brand to Life on the Web
Here's how to use event landing pages to solve your most common conversion challenges.
Marketing challenge #1: Your event brand is being overshadowed
Your landing page should bring the event experience to life. If attendees can effortlessly understand what your event is about, they'll be more likely to purchase a ticket or register for your event.
But if you host your event information on your company's website, you might confuse attendees instead of encouraging them to sign up. Why? Brands that promote events on a website dedicated to their products or services might not be appealing to the right audience.
Imagine a market-leading software brand that's launched a live event series for their top tier clients. A list of upcoming events on the company website might get the word out, but the intended audience could mistake them for training sessions — or worse, sales seminars.
The solution? Working with their registration partner, the software brand could create a branded landing page that focuses on the event series. This event landing page could use images from the event to illustrate the event experience, so it's clear they aren't registering for a sales seminar. Each section of the landing page answers attendees' most burning questions, one after the next.
Marketing challenge #2: Your event page doesn't feel relevant
The event experience begins the moment an attendee discovers an event online. It's your job to make it a memorable one from the very start. But when your event caters to different audiences who demand personalised experiences, one ticketing or registration page isn't enough.
Here are two scenarios in which you should use custom event landing pages for different attendees.
Sponsorship giveaways
Free tickets and registrations for employees or promotional giveaways are a popular benefit for event sponsors. But when the sponsor wants to restrict how those tickets or registrations are used, a custom landing page is necessary.
Let's say you're promoting a 5-city tour for a pop icon and your sponsor only wants to invite the artist's biggest fans in 3 select cities on the East Coast. If fans from all cities were directed to a central ticketing page, they might choose an ineligible city. Fans would be sorely disappointed — which could end up being a PR disaster for the artist and the sponsor.
A custom event landing page for the select 3 cities would give fans a streamlined experience they deserve.
Targeted advertising
When your event offers many different activities, a custom landing page allows you to focus on what makes specific attendees tick — and click. Creating a landing page that targets specific attendees can also increase conversion and sales.
Let's say, for example, you're hosting a conference that attracts a wide variety of healthcare professionals (doctors, nurses, and pharmacists) — all with differing reasons for attending your event. Separate landing pages for each audience would allow you to tailor the web experience to match their specific needs and desires.
Festivals that offer a diverse range of engaging activities could also benefits from custom landing pages. A "taste of the town" festival, for example, might create one landing page that showcases the family-oriented nature of the event. While another landing page caters to the "foodies" who'll come to feast and drink.
Marketing challenge #3: Your event brand is disjointed
When you host multiple events or have others hosting events under the same brand, a landing page that houses them in a single location can help attendees find relevant events and stay up-to-date on future events. A centralised location for all your events can also allow others to host events on your behalf while you maintain control of your brand and data. This level of control will help you build a global event brand.
Take, for instance, a social selling retail company that relies on brand ambassadors to host events. Even if they used the same ticketing and registration provider, those event pages would be disjointed — and likely off-brand. But a branded landing page that showcases all these events in one place will help the company maintain their brand standards while allowing customers to easily find an event in their area.
Bring your event experience to life online
As with your event's entire online presence, make sure your event landing page helps attendees through their decision-making process. Work with your team to map the attendee journey. Then, build a landing page that helps people commit to attending.
Your landing page is just one element of your event's web presence. Learn more about bringing your event to life by downloading How to Bring Your Event Brand to Life on the Web.