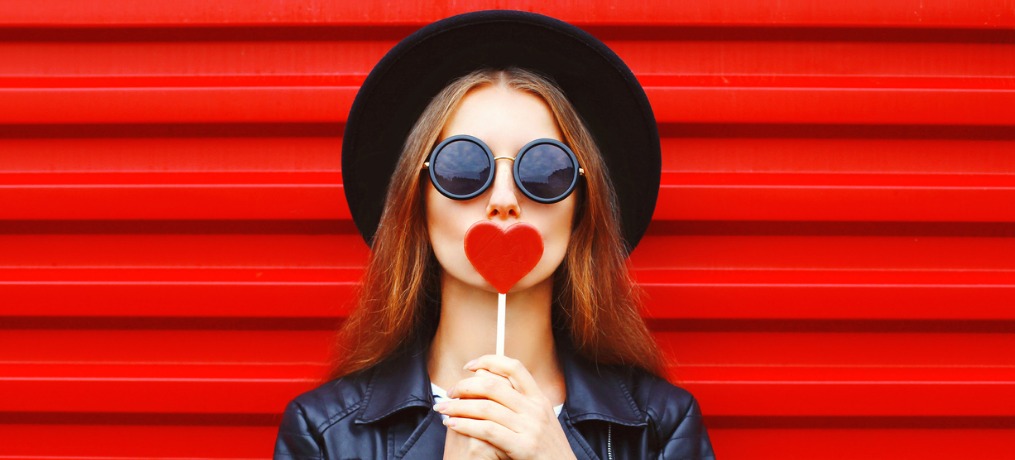 Go-To Event-Day Outfits for Every Type of Event Creator
You've spent months planning your big event — which leaves you with approximately two seconds to choose what to wear the day of.
But your event day outfit can have a big impact on your confidence levels. Not only do you want to look the part, but your attire also has to survive all the running, climbing, and crawling (hopefully metaphorical) that you'll do.
Since you're busy with more important aspects of your event, use this guide to nail your outfit — with key hacks that will save you on event day.
Get dressed to impress at your industry conference and trade show
Conferences have traditionally required formal business attire. But as business attire has evolved, a more casual look is often the norm. This, however, greatly depends on your industry. For instance, a financial services conference might call for a suit and tie. But if your conference is in Fitzroy, where jeans and a button-down shirt are considered formal, you might be overdressed.
Just make sure you're dressed comfortably — after all, you'll probably run a marathon around your venue.
Outfit hack: Wear durable pants or jeans and bring a sweater or blazer to layer on top in case you need to look spiffy for an impromptu meeting.
Sport a comfy, yet professional look at your yoga festival
Unless you're hosting a Bikram (aka, hot and sweaty) yoga festival, wear your newest yoga attire. If you have the budget, consider ordering custom gear that incorporates your event logo and brand colours. Just make sure you're comfortable — and not wearing clothes by a brand your head sponsor competes with!
Outfit hack: Don't forget that you'll be standing or running all day. So wear sneakers or any shoe that will support your feet and, if you're leading a class or two, are easy to remove.
Find a suitable attire for educational workshops
Like industry conferences, what you wear will depend on your audience.
A hoodie, T-shirt, and jeans will suffice if you're running a workshop for software engineers. But if your event involves training sessions with business professionals or academic types, dress like a casual university professor. That means pants, button-down shirts, and cardigans. For shoes, ballet flats or casual oxfords will complete the look.
Outfit hack: If you'll be standing in front of a projector, make sure you wear solid colours instead of patterns and that your choice doesn't become see-through when exposed to bright lights.
Look relaxed and stylish at your food and drink festival
These events are often super casual. Choose a solid T-shirt with dark jeans and a comfy closed-toe shoe (dark canvas slip-ons work well) for a sophisticated but casual look.
Outfit hack: Consider ordering branded T-shirts for you and your event staff. This will help you and your attendees identify one another amongst the crowds.
Showcase your fashion sense at your bridal show or expo
These events showcase the latest styles and trends, so you'll want to make sure your outfit matches that theme. Women might choose a trendy jumpsuit while men can go for a crisp white button-down shirt with black pants.
Outfit hack: It's still wise to stick with sensible shoes like basic black boots that won't be torturous to walk in after several hours.
Stand out with your own music concert and festival style
Music promoters are a different breed and, therefore, often follow their own dress code. Legendary promoter Bill Graham, for example, is often depicted wearing a plain button-down shirt. Whereas Founder and CEO of Disco Donnie Presents, James "Disco Donnie" Estopinal, Jr, is frequently seen wearing designer shirts and outlandish sunglasses.
No matter what, you can't go wrong with a black T-shirt, dark rinse jeans, and fashion sneakers like Converse.
Outfit hack: Add a funky accessory, like a cool hat, vest, or a piece of statement jewellery that reflects the genre of music being featured.
Match your donors with an ideal fundraising and charity event ensemble
These more formal affairs require more formal attire. The vibe of the event, however, should dictate your clothing choice — and should always match what guests are asked to wear. Whether it's black tie, festive attire, cocktail attire, or more casual, choose a look that'll help you blend in. For comfort, be sure clothing is well-tailored, breathable, and shoes are broken in and easy to walk in.
Outfit hack: If you're planning to wear heels, be sure to bring a pair of flats in your bag for the end of the night when you're cleaning up.
Once you've picked the right outfit…
An outfit will only get you halfway to a cool, collected look. The other half comes from keeping your stress in check (and panic at a minimum).
Maintain a calm and cool look by using this Pre-Event De-Stress Checklist.