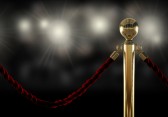 How to Check In Attendees to Your Event Faster
On the day of your event, it always seems as if there are a million details to manage. You've got eager attendees wanting to get in, you need to ensure a smooth entry experience to set a successful tone for your event.
Here are some tips to make the attendee check-in experience pain-free:
Map it out. Grab a pen and paper and sketch out your set up while looking at the entrance. Be on the lookout for other entrances, fire exits, corners, etc.  Be sure to ask if there are any restrictions for blocking areas near your entrance.
Give them a sign. Ample signage can really help improve traffic flow and make it easy for your attendees to get inside. Don't make your guests guess where they need to go to check-in, get information packets, find sessions, etc.
Forget the clipboard.  Download the Eventbrite Neon for iOS or Eventbrite Entry Manager for Android. Our free apps put your attendee list at your fingertips, ready to be checked in.  It always helps to remind attendees to print their tickets or download our Eventbrite for mobile app so they have their tickets with them when they arrive.
Get help.  Sometimes there are a lot of steps getting a person into an event. It always helps to have extra staff on hand to hand out wristbands, information, etc. You can also have multiple people scanning tickets as well. You can plan our your staffing to have a person or two float from the entry to other functions so that you can always keep your queue short and your attendees moving into the event.
Set up a help desk.  Nothing is worse than having one person hold up your line.  Have a dedicated help desk/person for instances where people have questions or need extra assistance.
Getting your attendees into your event quickly ensures their night starts off without a hassle or stress.  Have any other questions? Ask us via our contact form and we'll help you get started today!