6 Ways an Event App Can Streamline Your Festival Operations in 2018 [with examples]
Music festivals have been using event apps for years now, as they're an effective way of delivering attendee information, managing scheduling, and eliminating the paper waste of large sitemaps. With the technology evolving and more accessible than ever, 2018 might be the year to look at creating an app for your own event. From food festivals to wellness retreats, there's plenty of ways an app can streamline your onsite operations.
Customer Success Story: How Wanderlust Uses Automation to Eliminate "Months of Work"
Whether you're looking to invest in a custom app or want to download a free tool to simplify your onsite operations, here are six ways an event app can help:
Reduce ticket fraud and loss
By having attendee tickets linked with your event app, you reduce the risk of tickets getting lost, stolen, or used fraudulently.
Pictured below is an example of the Wanderlust app's Eventbrite login. Attendees can login to their Eventbrite account to quickly and easily bring up their ticket. The homepage makes it easy to navigate to their ticket and schedule at any time.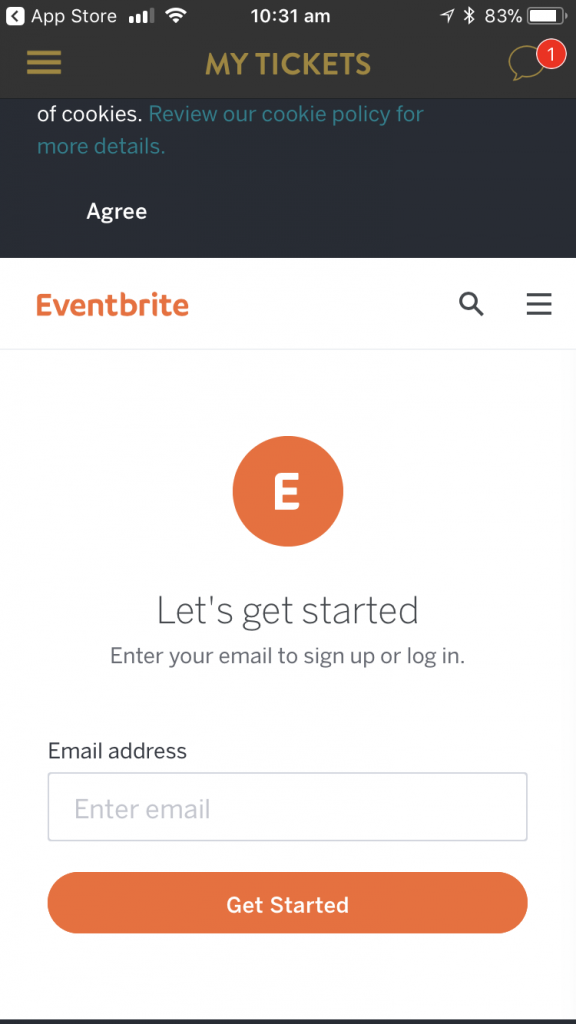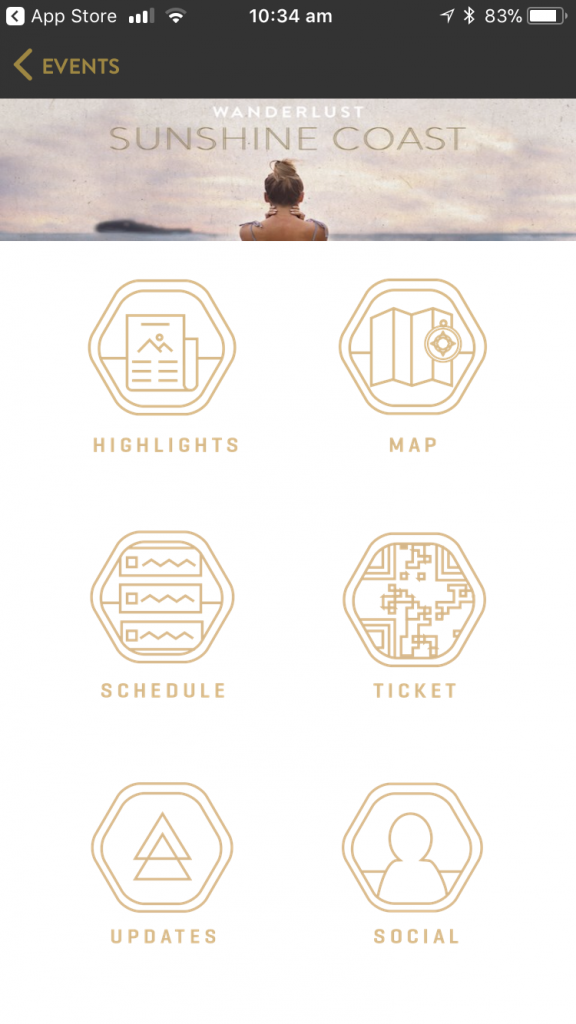 Managing attendee schedules and itineraries
If you've got a full program of activities such as classes, demos or workshops, scheduling activities can be a logistical nightmare. Wanderlust festival is a classic example of this — their four-day retreats offer around 200 activities a day over eight venues within their festival site. In their first year, Wanderlust needed a full time staff member just to manage scheduling for attendees and upgrades for premium classes.
The solution? By embedding Eventbrite ticketing and the Sched integration into their custom app, attendee scheduling is now a fully automated process. Within the Wanderlust event app, attendees can create their own schedule and instantly upgrade their tickets for premium experiences and exclusive classes.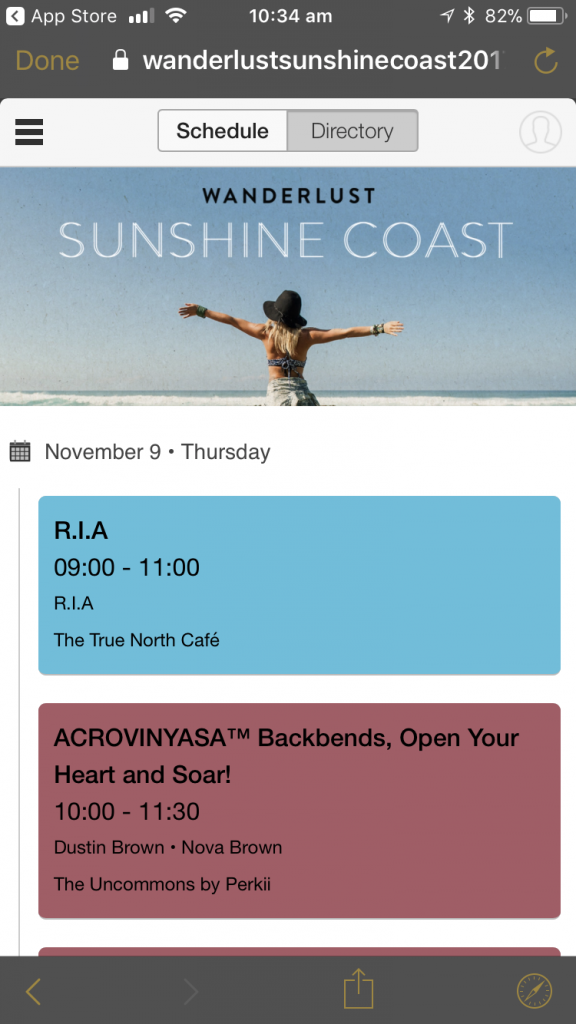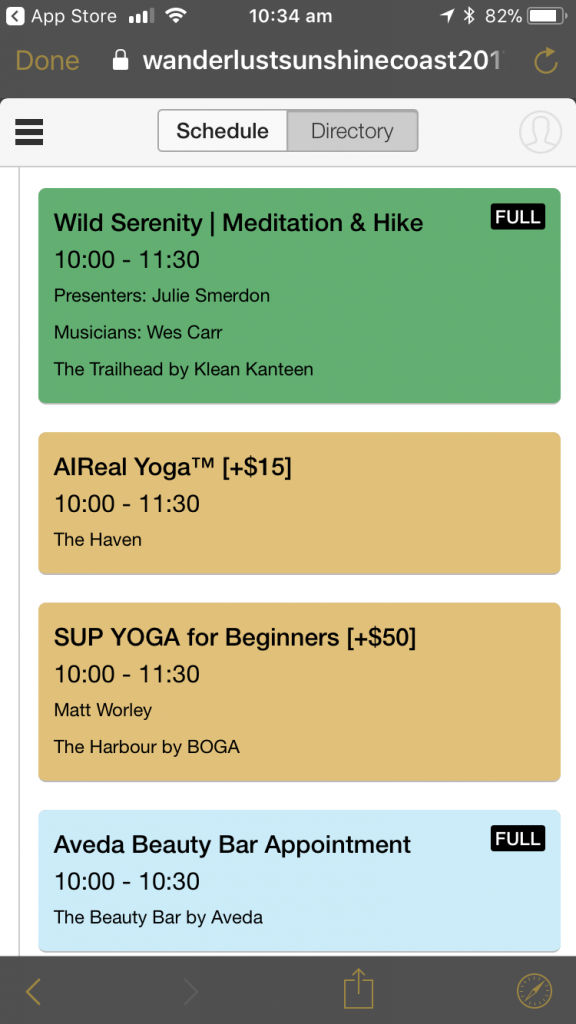 "Before using Eventbrite and Sched, we had one person who was literally employed just to manage the scheduling and capacity for our classes! Now everything happens seamlessly. When people chose to upgrade their tickets to a dinner or aerial yoga class, they can add it to their schedule and purchase through Eventbrite in one transaction, without leaving our app or website."
– Jacque Halstead, Wanderlust Australia & New Zealand
Provide value and demonstrate ROI to sponsors
When brands sponsor your festival, they're looking for a return on their investment. Event apps can help deliver that, by providing more accurate analytics and results on the engagement received at the event.
For example, Wanderlust is sponsored by haircare brand, Aveda, who create a popular activation called the Beauty Bar by Aveda to pamper guests. To let Aveda manage the onsite experience on the day, Wanderlust includes the Beauty Bar in their attendee schedules, so guests can pre-book a spot. This helps Aveda plan staffing, as well as minimises wait times for walk-ins. As this information is synchronised with Eventbrite, Wanderlust can pull reports on how many attendees have booked and attended the experience, delivering useful insights and ROI data to Aveda.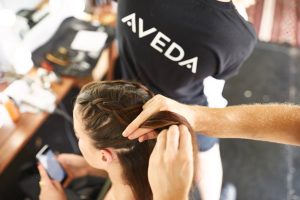 Personalise communication to your attendees
For communication during your event, nothing is more effective than an event app. Encouraging your event attendees to download your app allows you to notify them of any changes or announcements, with up-to-the-minute information.
Event apps also allow you to personalise your event at scale. By allowing attendees to indicate their preferences such as favourite artists, speakers, or vendors, you can deliver tailored notifications such as when a stall is about to run out of food or when a spot on a waitlist has opened up.
NZ music festival, Rhythm & Vines, invites attendees to connect their Facebook and Spotify profiles to their event app — providing personalised recommendations and enabling attendees to see what their friends are planning to do at the event.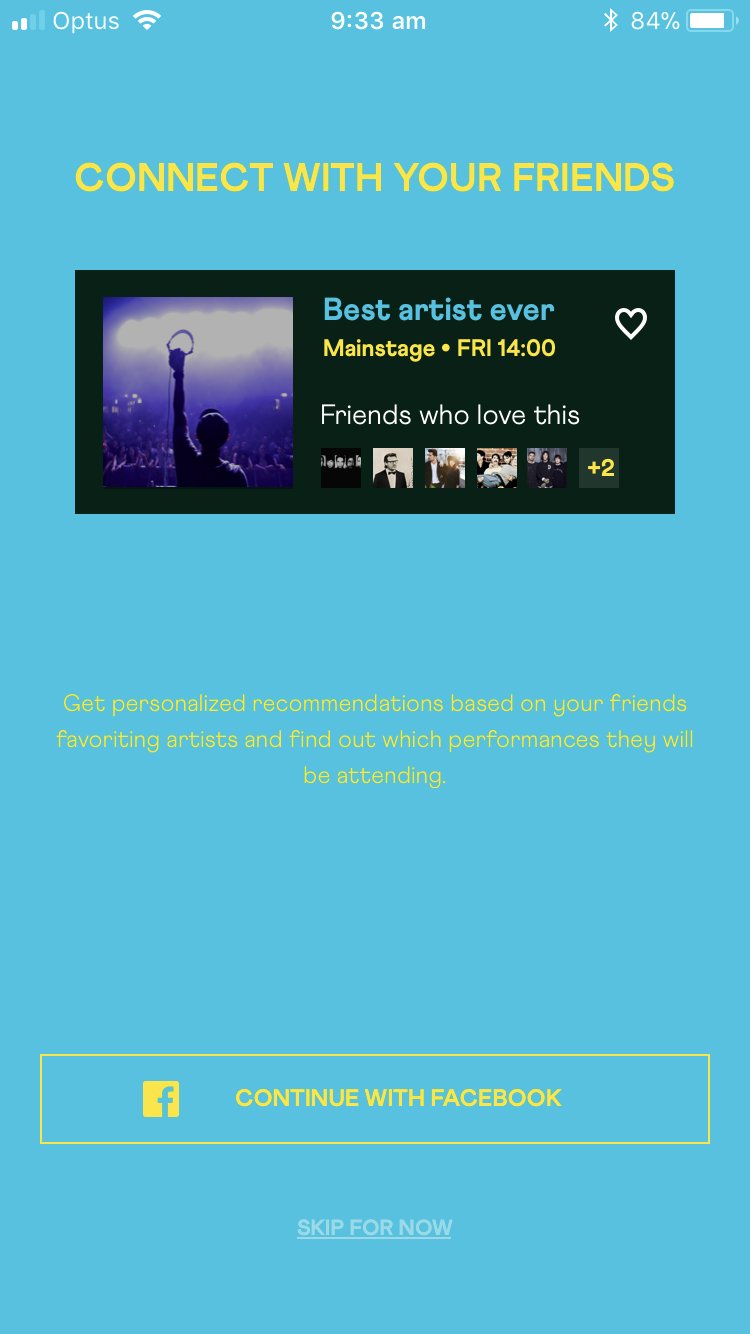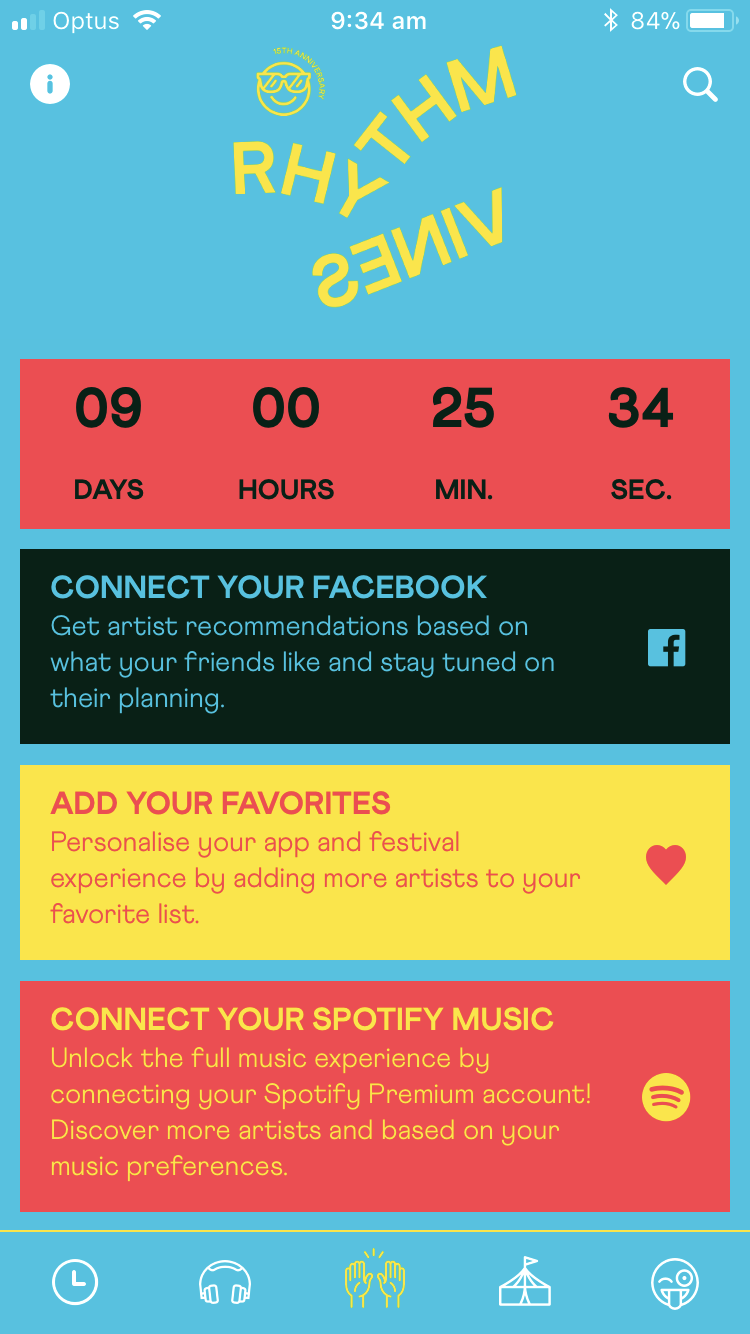 Eliminate paper waste
Printing costs for festival sitemaps can be costly and create large amounts of paper waste. They also can't be updated or corrected at the last minute if something changes with your event. Having an event app can embed sitemaps, reducing costs and carbon footprint for your festival.
Reduce lengthy queues for entry
If you're not quite ready for a custom event app, there are still ways you can streamline your festival operations with out of the box solutions, such as the Eventbrite Organiser App.
For example, in 2017 organisers of Science Alive Expo at the Adelaide Showgrounds were able to reduce their casual staff costs, eliminate lengthy queues on entry, and gather important insights on their event just by using the Eventbrite Organiser App to scan tickets.
To learn more about how Eventbrite can integrate with your event app, please
contact us here
. Or for information on how Eventbrite's free Organiser App can improve your festival's onsite operations, read more about the success of Adelaide's
Science Alive Expo here
.