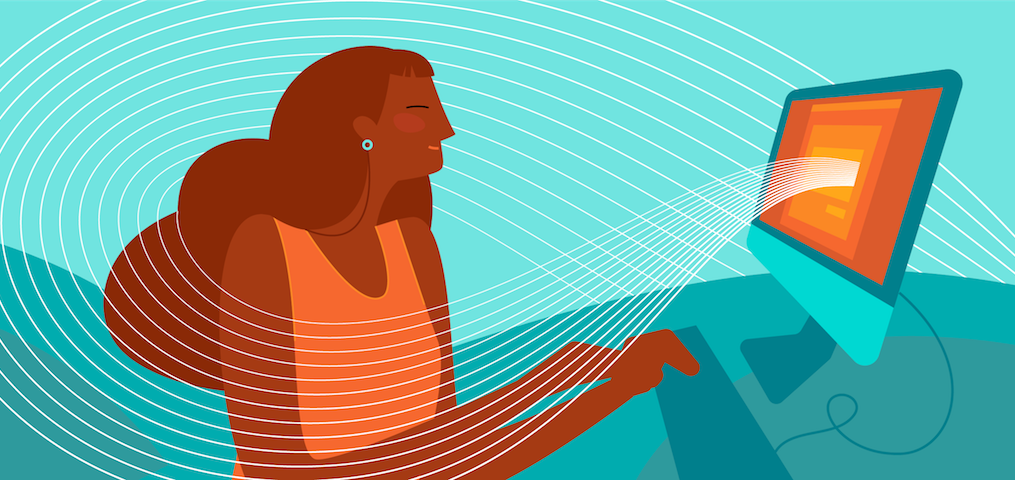 3 Email Marketing Trends MailChimp Experts Say to Watch in 2018
Is your email marketing still as effective as it could be?
Event creators continue to name email marketing as their most used and most worthy promotional channel. But if you're resting on the email practices you instituted five years ago, you're not doing email right anymore.
The experts at MailChimp help millions of customers engage their audiences with better emails. Here are the three top email marketing trends they're seeing in 2018.
Trend #1: Mobile-friendly emails and event pages are no longer optional
Today, more email is read on mobile phones than on desktop email clients. "If you're not building emails with mobile in mind in 2018," says Alex Kelly, Frontend Developer at MailChimp, "you'll be leaving a lot of opportunities and money on the table."
MailChimp suggests that event creators follow the mantra, "one eyeball, one thumb, one arms-length." When viewing on a phone, an email should be easily readable with one eye, and clickable with one thumb.
MailChimp advises that you take your emails beyond simple mobile-friendly. Make them mobile-responsive. This means your emails adapt to different device displays so they're optimised on any screen.
On a smaller device, for instance, a 2-column email will display as one long column. And the "Register" or "Buy Tickets" button will always be easy to find and click. The reader should never have to pinch and zoom to get from your email to ticket-purchase.
Trend #2: Error-free personalisation is paramount
You've probably seen your own name in the subject line of an email from a brand. And for good reason — studies show that personalising a subject line with the recipient's name or location can increase open rates by 20%.
But you've also probably seen your name misspelled (or worse) in an email. Personalisation of emails is one of the most popular — and most risky — methods of engagement for email marketers today.
"Barely a day goes by when I don't get a 'personalised' email with the wrong information," says Margaret Hamner, the Senior Manager of Email Marketing at MailChimp. "Personalisation without diligence — and proper data — is a problem."
Take steps to clean up your personalisation efforts. Email marketing platforms use the data fields your team inputs to personalise your emails. If your team does this work by hand, they have to remember to add not just email addresses, but first names, last names, and locations to your entries. During this data transfer, there's a high risk for manual error and embarrassing typos.
If you're using Eventbrite, you can take advantage of the MailChimp integration to automate the import of your ticketing data. When new customers sign up for your event, their contact information is auto-added to your email database, so errors are less likely.
Trend #3: Segmentation and targeting are now expected
According to the Email Marketing Industry Census 2.0, "basic segmentation" is the email marketing practice most sought after by marketers today. Eighty percent of email marketers use it.
With segmentation, you divide your mailing lists into relevant target groups. There are many ways to do this. For instance, you might have:
One list for past attendees

One for past VIP attendees

One for people who've signed up for your mailing list but haven't yet purchased a ticket
You could also target by location, demographics, engagement, recency of purchase, and value of attendee.
You then craft copy that speaks directly to that specific persona, making your personalisation efforts even more personal. (Not sure where to start? Try one of these seven email copy templates and then adapt it for your target audience.)
Sending messages targeted to a person's interests, needs, and desires creates stronger engagement and increases the chances of conversion. Marketers can improve conversion by 355% and revenues by 781% by sending more targeted emails.
When you ensure that your emails are mobile-responsive and accurately personalised, and send them to targeted audiences, your email ROI goes way up. Keep these three trends in mind as you design your email marketing campaigns for 2018 and beyond.
For more advice on email marketing strategy from the experts at MailChimp, download Event Email Marketing in 2018: Lessons From Top Event Brands.