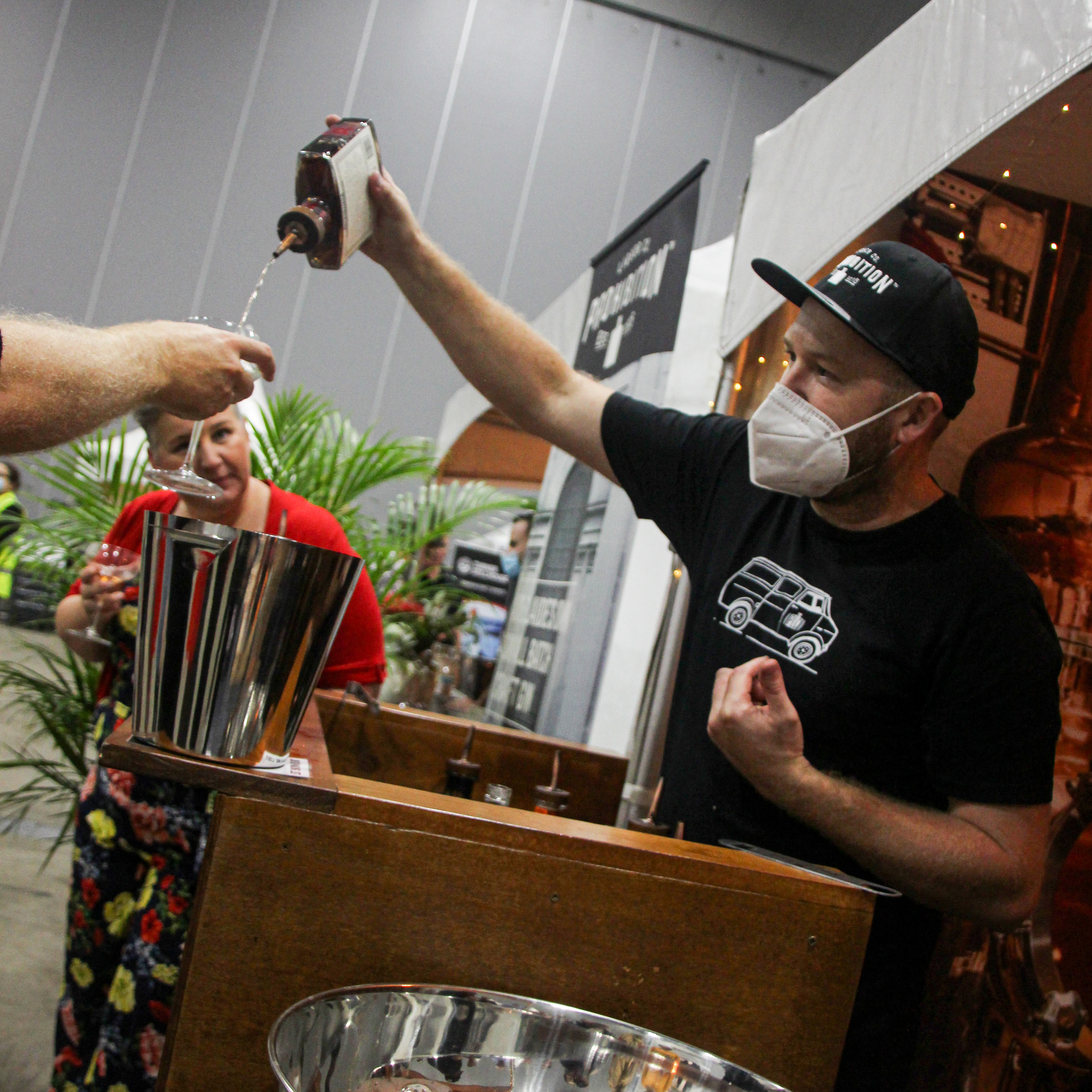 Creator Spotlight: Melbourne Gin Festival
The Melbourne Convention and Exhibition Centre is a delectable space to find yourself in at any time, but especially on a sultry summer afternoon when you're surrounded by craft gin.  The scent of citrus and pine needles fills the air, mingling with tonic so crisp you could cut yourself. One sniff and you suddenly realise you're very, very thirsty.  
But there's no rush. You're at the Melbourne Gin Festival, and 55 of Australia's craftiest distillers are sharing their production secrets and free samples, so it's best to pace yourself.  There are tutored tastings and 10-minute food and gin demos. There are deep dives tackling topics such as What is a Navy Gin? And there is the woman behind it all: Judith Kennedy.  
No one else was doing it 
 Judith Kennedy AM (that's an Order of Australia for 20 years of service to the wine industry) is something of an unstoppable force. Over the course of her career, she's been a critical care nurse, brought up four kids, and spent 17 years in film production management, including a stint in Hollywood.  
She ditched retirement to organise award presentations, dinners and big public events for the wine industry, and ended up launching the "boutique wine" movement. Then she retired (again), only to come back (again), this time to revolutionise the gin industry!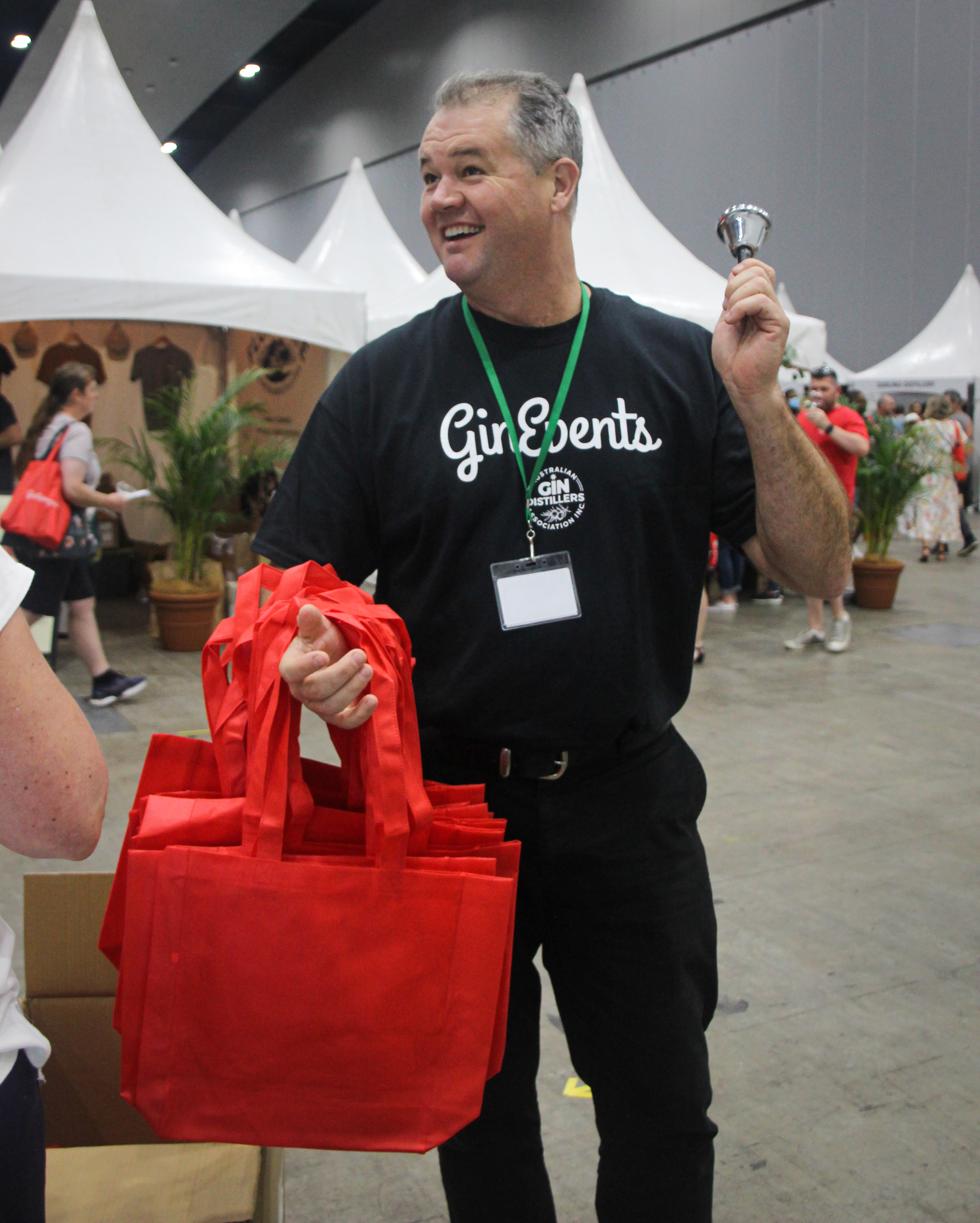 That was three and a half years ago, when there were 48 gin distillers in Australia. Now, there are more than 450. And you can taste the work of some of the finest at Gin Festivals around the country – all organised by the seemingly inexhaustible Judith.  
So, what was behind her decision to champion gin? That's easy, she saw a gap in the market. 
"I started the gin awards because no one else in Australia was doing it," she says. "I hopped onto Google and asked, 'is anyone judging gin?'"  
Not being the sort to snooze and lose, Judith started the Australian Gin Distillers Association the very same night, and quickly got the ball rolling. 
"I thought, let's just see if it exists, and then I registered it," she says. "I was used to running an industry where we gave prizes to the participants, so I set up a system of awards, and I brought in one of the famous distillers in Australia, Bill Lark. I asked him to chair for me, and he told me who the judges should be.  
"I knew how to put together a show and fabulous dinners, awards, trophies. And I also knew how to put together public events. So I just picked up my business model from the wine industry."  
Keeping things kicking during COVID 
 Judith's background in critical care would have come in handy in 2020. Not because she returned to the hospital, but because, when the pandemic hit, she was all in on gin and trying to get her festivals off the ground. Given everything that's gone down over the past two years, it's a miracle they're still alive and kicking.  
 "We ran two big events each year, despite COVID, because we zigzagged through the problem states and managed through a bit of luck and good management," Judith says. "Then, with each of the festivals I was doing, about two weeks later that state would go into lockdown."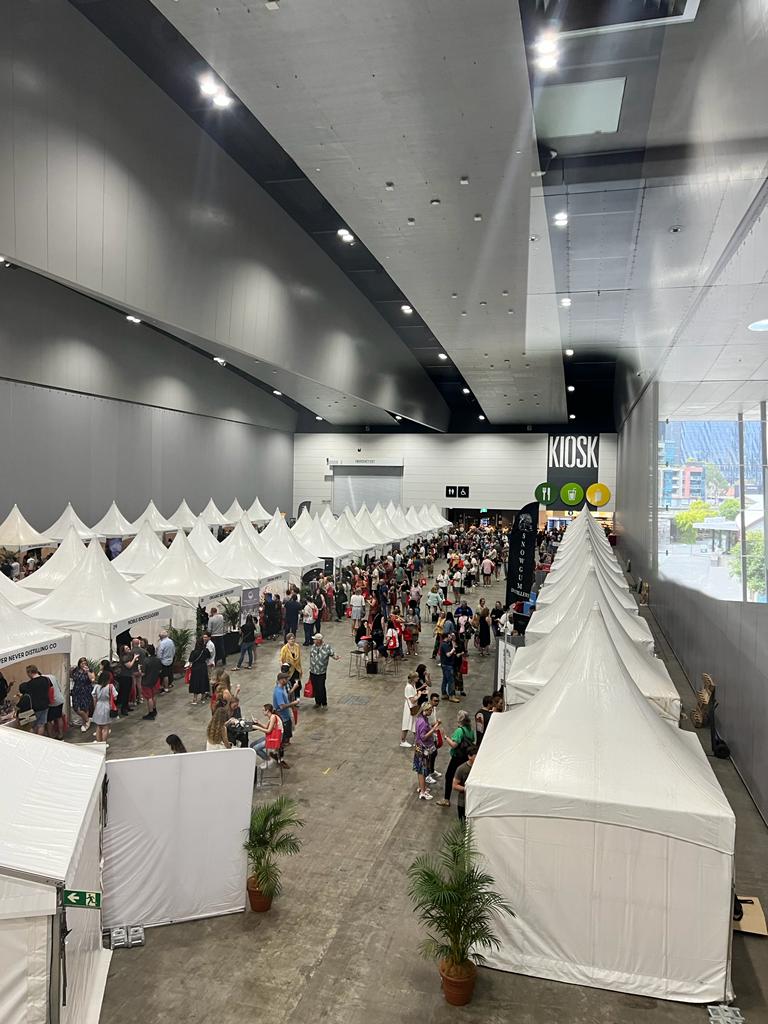 Her team has now put on seven major events, each a smash hit, with ginthusiasts jumping at the chance to sample and stock up on new favourites and flavours. At pre-Christmas festivals in Canberra the past two years in a row, attendees even brought shopping trolleys to cart all their purchases home.  
Needless to say, the events are proving just as popular among vendors. 
"The only unhappy distillers were those who couldn't get in because we sold out," Judith says, "and there was a huge demand for more stands." 
An inspired choice of sponsor 
As you can imagine, getting pallet-loads of gin from distilleries dotted across Australia to the event location intact and on time calls for some serious logistics. Luckily, Judith had a savvy solution to that problem. 
"Our major sponsor now is Mainfreight Australia, because you've got all these distillers with all this gin – how do you get it all to come here, to this building, at the right time, on the right day? It's a nightmare," she says. "So, to solve the nightmare, you get a transport company as your sponsor."   
Even so, there is an incredible amount of effort required by Judith's team. They are constantly checking and confirming how many boxes have been sent from which distillery and, later, whether they're all present and accounted for at the correct location.  Sometimes local distilleries choose to self-deliver, which is yet another exercise in careful coordination.  
 "We do a chart of when you're allowed in the loading dock," she says. "Otherwise, you get to four o'clock in the afternoon and someone is standing there saying, 'Where's my gin? It hasn't arrived.' And we think, 'Oh, I wonder if it [has come and gone already]?'  
 "You can't have those questions. It has to all be done. So I teach my staff the word 'assume' doesn't exist." 
We are family 
Although she's certainly an essential element, Judith is quick to point out that there's no way she could pull off these festivals on her own. She relies on the help of her team, which includes several members of her family.  
 "It sounds corny, but you really need a village," she says. "When these events are on, I have my two full-timers obviously running at a hundred miles an hour doing all the preplanning and the work, and solid work during the session. But I then bring in my daughter, who's the CFO – she's done six or seven festivals with me – and my son comes over from Perth, because he managed the first festival when we couldn't get into Perth.  
"I've got my granddaughter and her boyfriend – a couple of Uni students. They've done five or six of the festivals. They know how to do it with their eyes closed. And I've got another granddaughter and another grandson in Sydney who with university commitments couldn't come down, but they'll be involved in the next one in Sydney."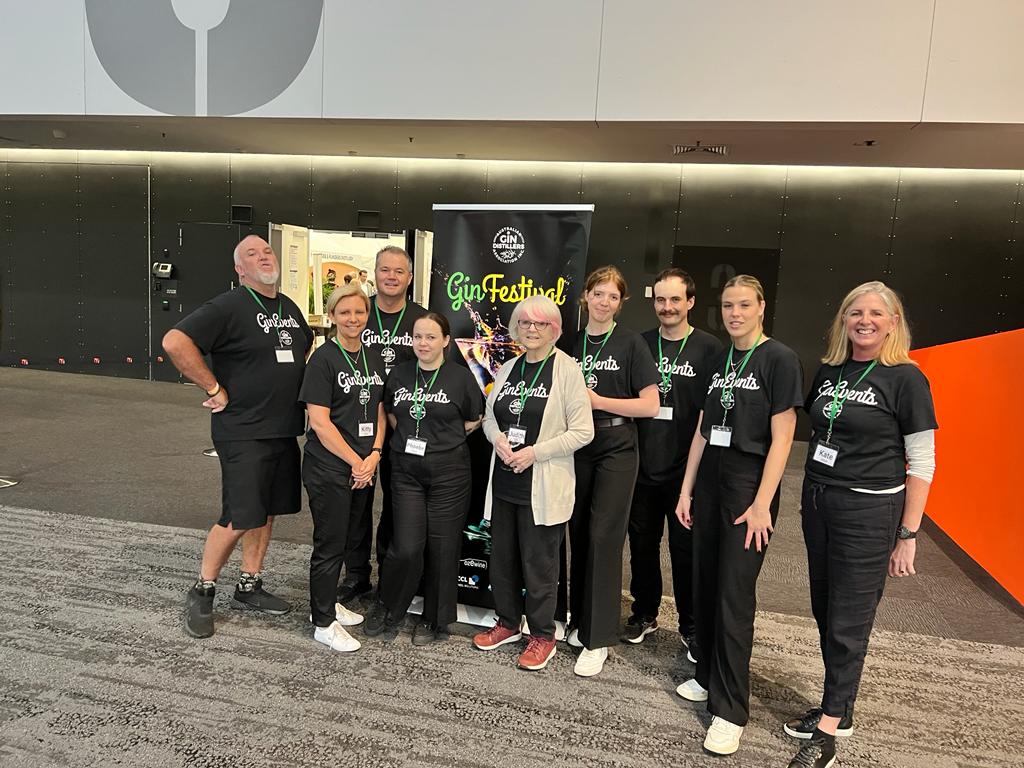 It's a beautiful thing to be able to share the experience of hosting a large-scale event with the people closest to you, she adds. Particularly when you know you can rely on them.  
"It's terrific having the family involved and that's important to me. And they love it and they know what they're doing – they know when to provide the ice for the distillers, what to say, how to put out the bushfires." 
Do your research
Asked whether she has any advice for budding event managers, Judith stresses the need to do your due diligence.  
 She'd recommend using Eventbrite if you're ready to start selling tickets, but, "Don't even think of that stage until you've got a really good business plan and you know you've got a market," she says. "This is something that I've done by design, not by luck. I've always gone for a gap in the market." 
With events coming up in Sydney, Brisbane, Adelaide, Canberra and Auckland, it's a gap she saw and conquered, with no signs of slowing down. In fact, next up, Judith is looking to take her Gin Festivals to Singapore, and then – who knows? The world awaits. And it's desperate for a G&T. 
Interested in attending one of Judith's next events? Follow the AGDA on Eventbrite to be alerted when new events are added.
Feeling inspired by Judith's story? Start planning your next event here.