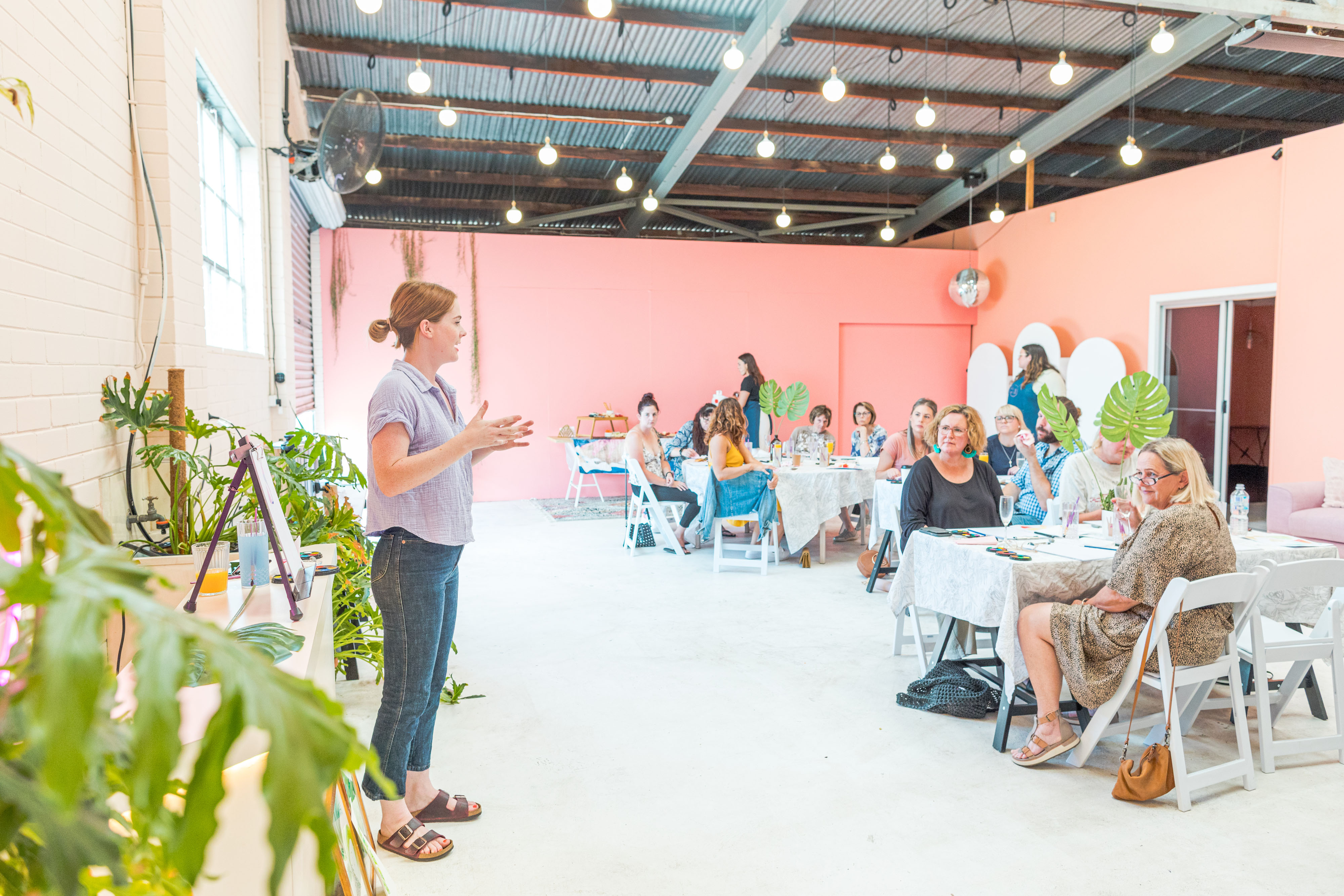 Creator Spotlight: House of Hobby
"The creative adult is the child that survived."
It's a quote from Picasso, and one of Emilie Otto's favourites. "We're all so creative and fearless when we're younger," she says, "but that gets almost squished out of us when we go to uni or start our first jobs." Emilie speaks from personal experience. She loved art in high school, but then the time came when she had to choose what she wanted to do with her life. She landed in business school and a sales and marketing career, and didn't do anything creative for a long time.
When she did eventually dabble back in the arts, "it was a slippery, slippery slope", she says, and it soon became her passion to help others unlock their creativity too. So, a few years ago, Emilie started running watercolour workshops for the Perth-based House of Hobby. 
Then, in July 2020, she got the opportunity to take the reins.
Doing what she loves
 Buying a business that makes its money from groups might seem risky in the middle of a global pandemic, but Emilie could see the long-term value in what House of Hobby has to offer. In her experience, giving people a fun, safe, supportive space to play around and get creative can be incredibly cathartic and reinvigorating for everyone involved.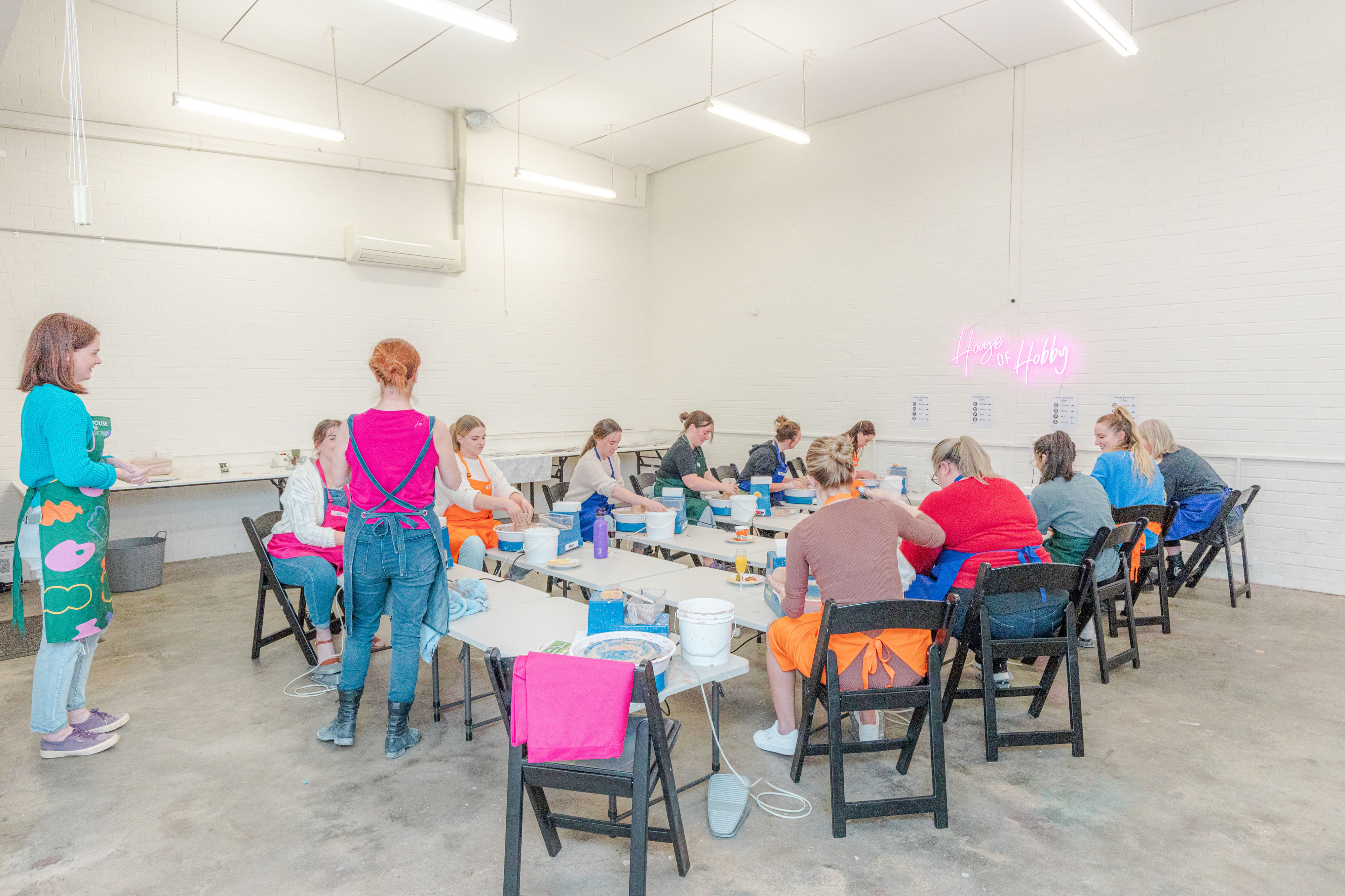 "I've always been told 'Don't chase the profit, just go after it because you love it'," Emilie says. "So, when the offer came across my desk, I was like: Yes, of course I'll buy this business! I don't even know where it's going to be in a couple of months, but it's an exciting opportunity. "I was so passionate about helping people get creative, and to do that on a larger scale than what I was already doing was very, very exciting."
Cheers to that idea
 When Emilie first started working for House of Hobby, it was a mobile operation. Since taking over, she's invested in creative equipment and set up a permanent studio, where she hosts workshops on everything from creating your own pet portraits, to loom-weaving, modern calligraphy, making resin coasters, pottery and sewing. It's all very crafty and DIY, and perfect for anyone wanting a friendly, low-stakes introduction to a new skill. 
"The whole team at House of Hobby loves to make sure everyone's comfortable, even if they are going really out of their comfort zone to try something new," Emilie says. "Our job is to make them feel as supported as possible in this environment where they might be really extending themselves."
One thing that helps people relax is having something to sip on, so there are workshops that pair pottery with wine, abstract painting with prosecco, and candle-making with mimosas. Emilie finds including booze in the event title really "takes the edge off" for people. "Even though people don't usually drink heaps at our workshops, we find it just makes being creative more approachable," she says.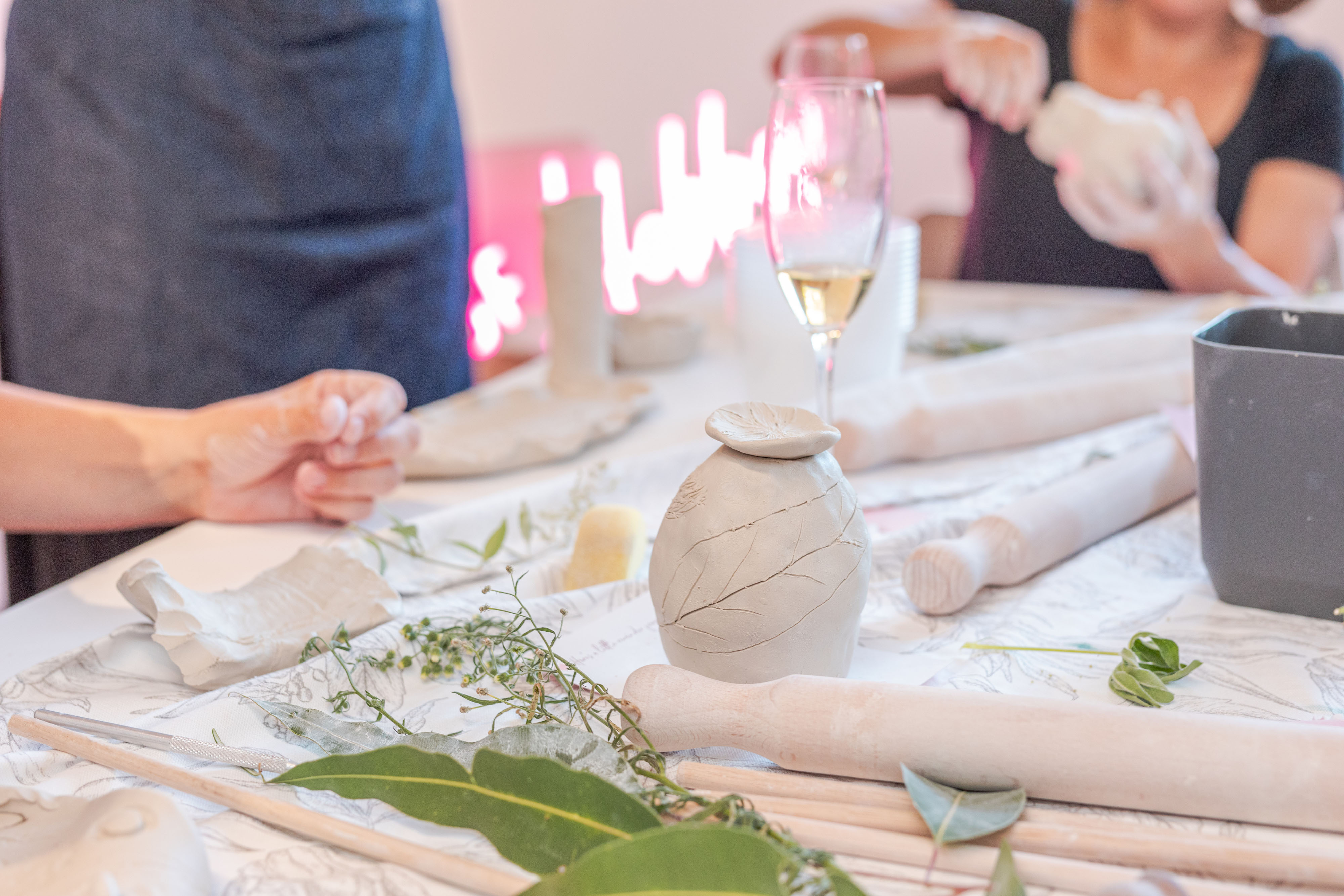 "Most of the people that come to our workshops are very much like: 'Oh, I could never be creative' or 'I don't consider myself very crafty', and they find it scary. Whereas I feel like what we provide is that safe space, so they can come, be creative, and if maybe that's not working out for them, at least they can have a few drinks and a bit of fun with it, and enjoy catching up with friends."
Lessons learnt along the way
Emilie's business, sales and marketing background gave her an excellent foundation for House of Hobby, but it's still been quite a learning curve. Here she passes on some of her top takeaways. 
1. The rule of three
 Sometimes the first few events or workshops have low turnout, but that doesn't mean the idea isn't a good one.
"Especially for people first starting out, or even when trying to introduce a new workshop, more often than not the first one is never going to be popular," Emilie says. "It's always hard to try and convince people that it's a good time when maybe they haven't seen that social proof, so I always tell people it's a rule of three: give new workshops three go's."
2. Picture perfect
 The event picture needs to sum up exactly what people will get out of attending, but what they want to see will depend on the target market.
"In the early days I used to do photos of people enjoying themselves at the workshops, but especially when it comes to creativity, people just want to see what they're going to get and what they're going to learn," Emilie says.
 Now, she mostly uses things people have made in previous workshops. "If I know it might end up being a popular one, I'll get a photographer to come into maybe the first or the second workshop to make sure we've got some nice images to use," she says.
3. Plan way (way) ahead
 Supply chain delays mean you need to be organised well in advance.
"Get stuff earlier rather than later, because the last thing you want is to be unprepared for an event," Emilie says. "It's more stress than it's worth."
4. Sustainability is an increasing concern
 Consumers are definitely becoming more eco-aware.
"We try and use local products, and we recycle all our own clay, and I think that's a big trend that people appreciate," Emilie says. "If we are using too much plastic, people call us out – so if you can make eco-conscious decisions, I think that will go a long way for you."
5. A ticketing platform that's part of the team
 Emilie loves that Eventbrite is free, easy to use and allows her to manage all her tickets from one place.
"I very much consider Eventbrite part of the team," she says. "It's good just to have the platform there to support what we want to do – I know that everything's going to be organised, and I can schedule emails to make sure the communication is nice and clear. Especially for smaller events or maybe people new to events, it's really strong on the SEO front. So if you want to be popping up first on Google, Eventbrite's definitely going to help you get there."
The joys of giving back
Emilie loves that her business helps people tap back into that creativity. And finds it particularly rewarding when a workshop has a profound impact on someone struggling with mental health issues. "We had this lady, and I'll never forget her," Emilie says. "She was ex-military and she had some injuries, and she told one of the girls: 'Thank you so much. This is actually the first time I've left the house in the longest time, and you guys have been so supportive."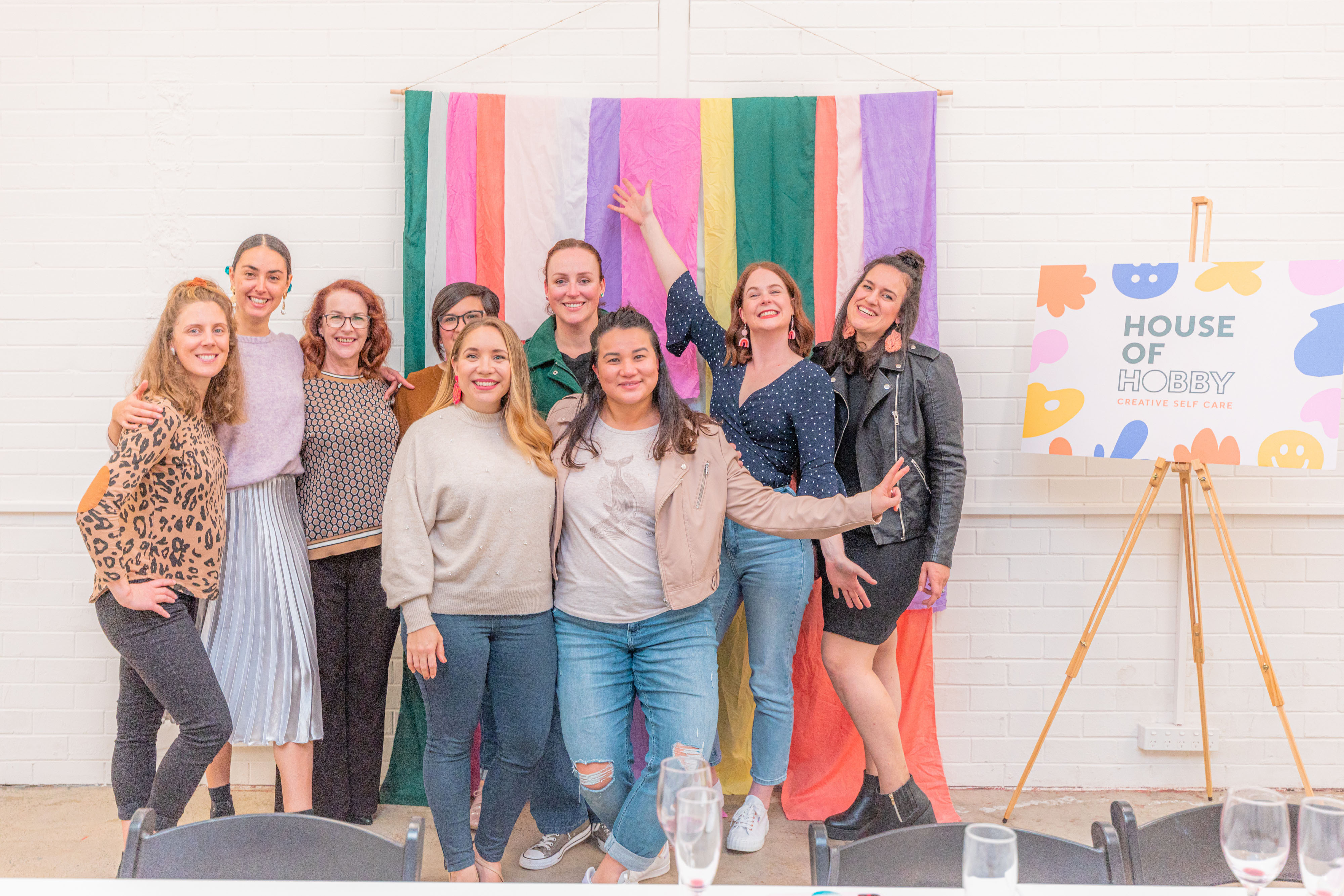 The other thing that pumps her up is being able to employ and support other local creatives. After all, she favours collaboration over competition, and believes that when one person in a community does well, it lifts the others up too.
Interested in attending a workshop? Follow House of Hobby on Eventbrite to be alerted when new events are added.
Feeling inspired by Emilie's story? Start planning your next event here.