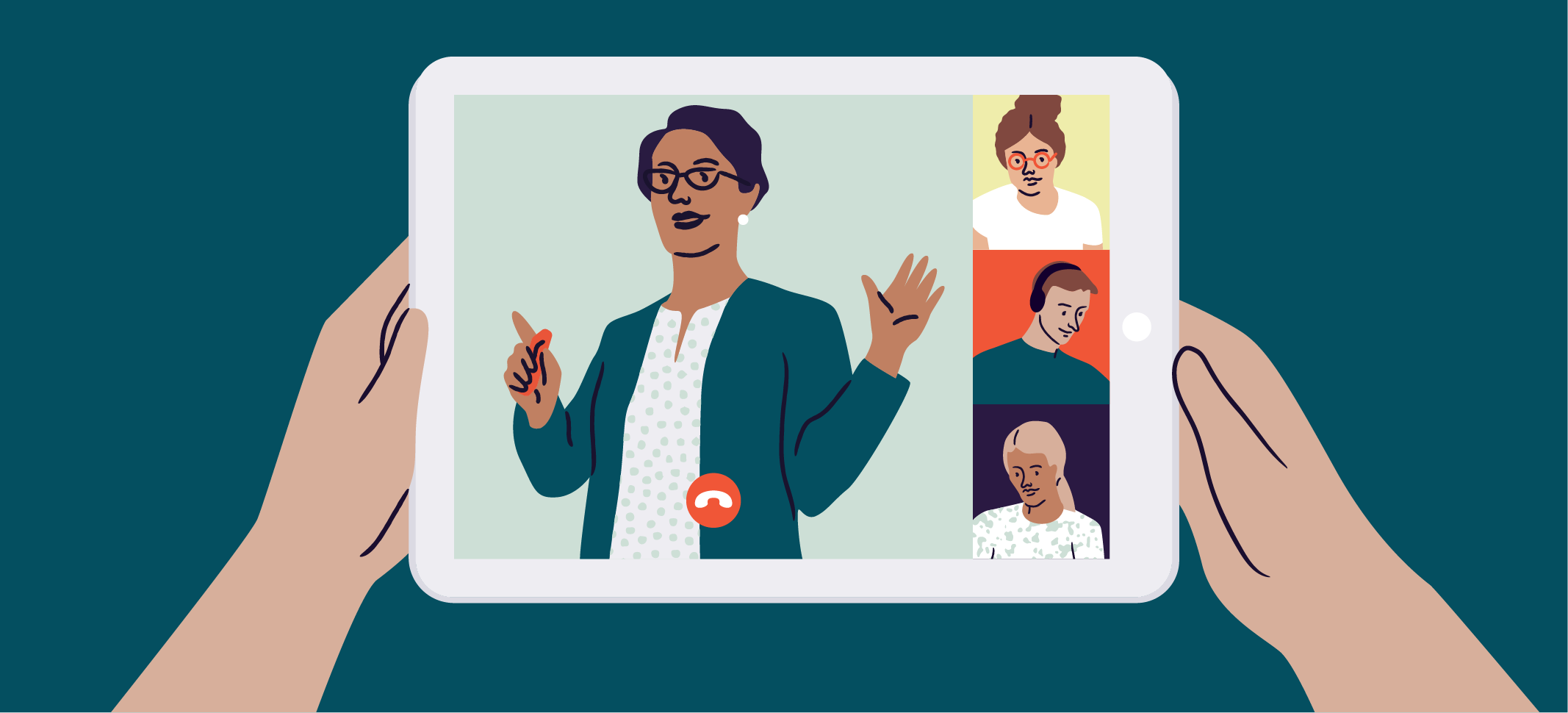 Creative Event Production Hacks to Level up Your Hybrid Event
The global pandemic rapidly accelerated digital transformation and you can expect the rate of change to keep increasing. Using the right technology for your event is key to creating an engaging, interactive experience for your attendees. This means that it's imperative that you keep up with the evolution of hybrid events and follow up actionable insights to enhance your event production. This would usually mean lots of research, but we've done the legwork for you – read on and discover how you can level up your hybrid event production with a few creative hacks.
Event tech and trends in 2021
The advanced connectivity of 5G combined with existing RFID technology and new edge-of-cloud processing is set to revolutionise aspects of event production like security, crowd control, and even the monitoring and management of audience sentiment. Real-time data collected from sensors and smart cameras can be immediately shaped into customer service solutions. At best, advanced Wi-Fi tech will open new edge-of-cloud opportunities for your creative event production. This means opportunities for creatively run events and advertisements through remixing music and video performances and innovative ways to use virtual and augmented reality in your events. At the least, hybrid events using advanced Wi-Fi connectivity can engage many people that otherwise may not attend.
High-value content for your hybrid event should resonate with both online and in-person attendees so empathy needs to be firmly embedded in your event strategy. Showing that you understand the emotional journeys of both your in-person and virtual attendees by removing their pain points and rewarding them with great content will take your hybrid event to the next level. Consciously look at things from your attendees' viewpoints and consider how you can add value to their lives; you can enable attendees to personalise their own experience around their individual needs and wants by providing options like tailored content tracks.
The deep-learning abilities of artificial intelligence (AI) means that your ticket holders can be recommended particular sessions, content, or peers based on their unique personal characteristics, challenges, or behaviours. AI-enabled mobile event apps can help you identify data-driven solutions to managing your attendee sentiment. AI can also translate your event communications and content into a variety of languages. Personalising an attendee's event experience using AI to inform your empathy will keep them happy and coming back.
Video production tools
A common barrier to outstanding hybrid event production is outdated audiovisual (AV) tech. With snap lockdowns still imminent at any time, you should be prepared to switch to a hybrid or virtual event at short notice. Venues with spaces specifically set up for hybrid events and video production by having more screen and stage locations will enhance your in-person attendees' experience and enable you to deliver a more creative event production. You can deal with disruptions from lockdowns by having the right tech to bring live streaming into your in-person event to expand your audiences.
So what specific functions should you look for in a virtual event platform? Whether your event is a meeting, webinar, or musical performance, the capacity for integrated high-quality live-stream and pre-recorded video is crucial but you also need flexibility on types of events and content delivery options. Consider choosing a virtual event platform with capabilities for multiple audiences and sessions, with interactive event tools to increase engagement between your sponsors, exhibitors, and attendees. You may want to host breakouts and other small sessions – real-time screen sharing and other tools like live chat, Q&A, and one-on-one video calls can foster a real relationship among and between your audience and sponsors.
An automated digital survey or quick poll will keep your audience talking with you before, during, and after your event. Chatbots can answer questions, keep in contact with attendees, and provide information as requested. They can also save you time and energy by dealing with high-volume queries, allowing you to focus on keeping your audiences happy. With hybrid productions, video recordings of your live events can be shared year-round. This allows more networking opportunities and can extend and deepen conversations amongst your audience, sponsors, and partners.
If you build exciting virtual halls or real-life interactive booths to showcase your sponsors, exhibitors, or organisers, you can use gamification to build a collaborative experience where virtual and in-person attendees gain points or prizes from checking in. Facial recognition functions in software and apps can enhance attendees' experience with speedy check-in and registration by identifying ticket holders and automatically granting them access.
The team behind the tech
While elements of hybrid event production like promotion and registration are the same as for in-person events, the technical side of hybrid events demands different skills. Your attendees will thank you for ensuring your event production staff are experts in new technology for the events industry and also experienced in event video production and production support. Some of the event professionals you are likely to need are event videographers, sound engineers, video and AV tech specialists, server specialists, on-call technical support staff, and social media moderators. Technical support staff should be available both online and in person. For large events, a producer and event manager may also be required. While the task of putting together a larger team can be outsourced to an event management company, being agile and having the capacity to add HR capabilities on demand should be a core theme of your HR approach.
Collaborate with third parties
Virtual or hybrid events offer lower overhead costs, limitless audience capacity, ongoing data collection from attendee feedback and preferences, and potential year-round lead generation from recorded online content. Together these equal greater exposure for sponsors and influencers than sole in-person events can offer, making your events more attractive and rewarding for your possible collaborators. The added value in hybrid events can incentivise influencers and sponsors to collaborate on creative ways to enhance your hybrid production. Aside from ad space on your event page or app, you can offer them the chance to provide branded prizes for audience engagement, sponsored sessions with push notifications, or marketing emails to help promote your event. Your influencers or sponsors may also be open to sending post-event surveys to your attendees, which can help you help collect valuable feedback and data on your video production. In return, you can provide them with VIP networking or matchmaking options with potential partners.
DIY event production
If smaller in-person audiences due to the pandemic are making a DIY hybrid event your best option, you need to be sure you have everything covered. Great content takes time and effort so it's important that you plan well ahead for your event. Scope out all stages and contingencies of your hybrid event and prepare a checklist to follow during your test run and on the day.
To ensure your audio and video are high-quality, always have a shot list, always shoot more than you think you need, and always run your audio through your camera (if you can). Clean audio is hard to reverse-engineer. A basic grasp of frame rates and video resolution is helpful, so read up on that if you need to. If you're an event creator on a tighter budget, consider how you can save valuable time and energy using apps and automated tasks on Eventbrite so you can focus on your creative event production.
The final step to epic event production
To help boost the success of your event production you need a wide range of strategic tools that make it easier for you to create, promote, and manage your events. Eventbrite's suite of powerful virtual tools – like automated marketing and real-time analytics – give you greater freedom and flexibility to create meaningful experiences for your attendees. Learn how you can transform your event management into a streamlined dynamic process that allows you more time to think outside the box.