Creating healthier events: Q&A with The Wellness Festival's Lauren Pell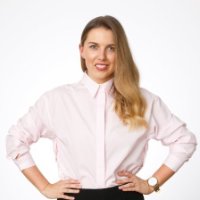 Lauren Pell saw a big movement toward wellbeing and health in Melbourne, as well as a boom online within the Instagram community. Yet when attending events with a health and even nutrition focus, she was astounded to find that she couldn't get anything healthy to eat — completely at odds with the event itself. With a desire to be the change she wanted to see, Lauren established The Wellness Festival, bringing together amazing speakers, a wellness market, and healthy food trucks together for one event. We took a moment to ask her about this exciting new event to get a better insight of what it takes to put on a health and wellbeing event.
What's one of your biggest challenges in putting together a wellness event?
One of the biggest challenges we faced was in-house catering at venues. Most venues are contracted to large catering companies, which didn't allow us to have any control over the food and produce on offer. We made the decision to book a warehouse and build our event from the ground up, giving us full control over the environment we created and food available. It has definitely been a more costly exercise, but completely worth it to build a truly bespoke event.
What kind of activities do you have planned for attendees to look after their health and wellbeing?
All attendees receive a fresh coconut on arrival and a show bag of goodies, with a DJ playing to get everyone pumped and ready to go. There's a great lineup of inspirational speakers, with breaks in between for attendees to explore our wellness market. A lot of vendors are planning healthy activations such as mini-massages or nutrition advice. A courtyard of healthy food trucks will provide plenty of fresh and delicious options for lunch, and there's an optional lunch time workout led by former Olympian, Steph Prem.
How have you gone about putting together partners that match your vision?
Finding the right partners is super important, and we've made sure that we only align with brands that match our ethos. This is our first year running, so we created a dream list and started contacting brands that are highly regarded and could help bring our vision to life. Getting the right speakers on board from the start has helped with the positive reception we've had to our program.
Partnerships don't always need to involve a monetary exchange to be beneficial to your event. I took inspiration from one of our speakers, Lisa Messenger of Collective Hub (pictured above). One of her books, 'Daring & Disruptive', has taught me to look at what we can offer partners, and what they can provide in exchange. Her book has been a big inspiration for this festival. It's easy for event organisers to over think things or create overly complicated plans, but we've just dived in and given it a go!
How has social media played a role in your marketing strategy?
Wellness, fitness and health is huge on Instagram right now; this has been our biggest marketing push. Having great speakers on board has helped in this aspect too. Collectively they have over 1,000,000 followers between them, so as a new event starting out, having them assist with cross-promotion has been a huge help.