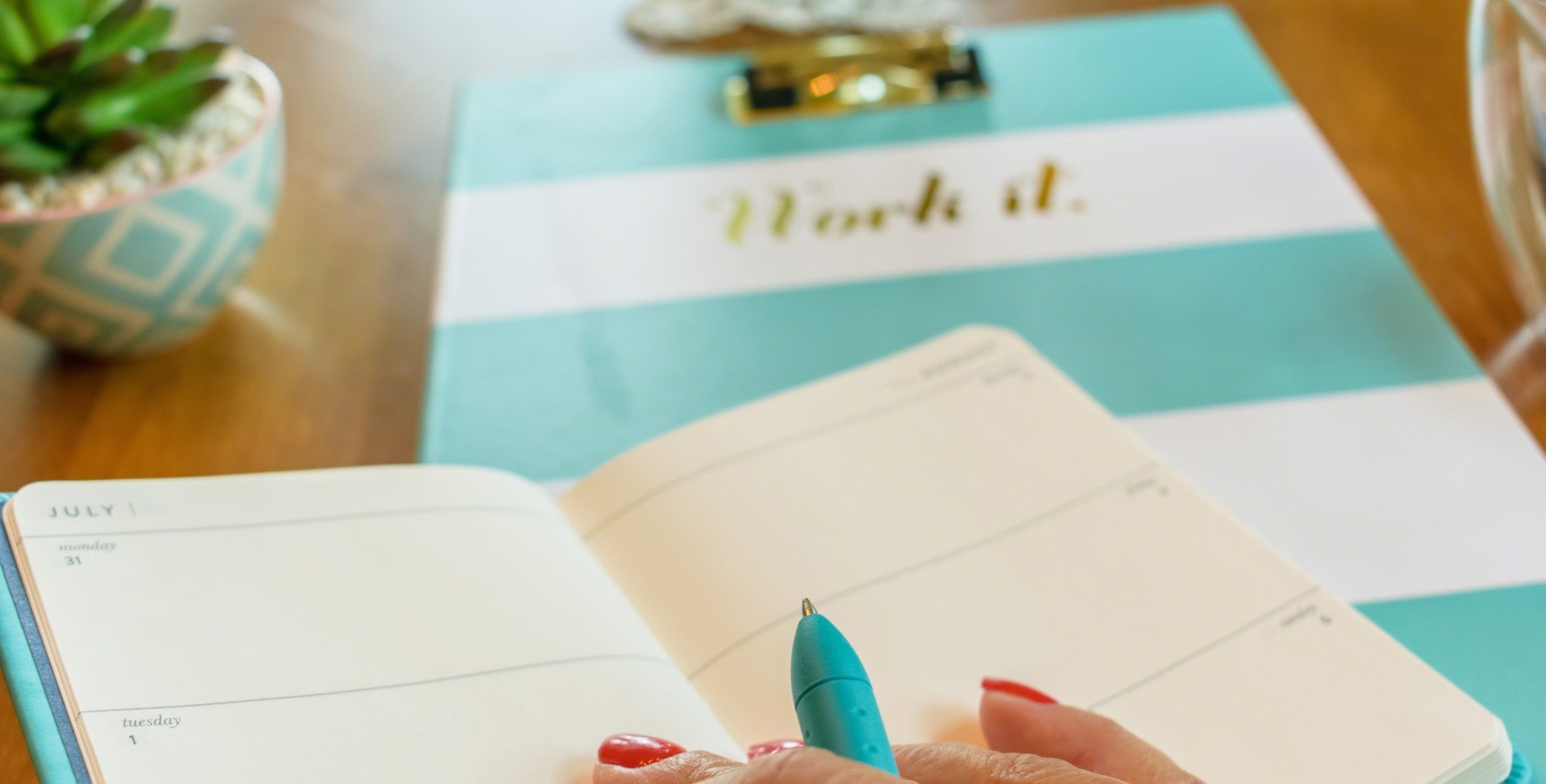 Conference Checklist: 10 Essential Tasks for Creating a Balanced Agenda
Your speakers and panelists are arguably the most important part of your conference. They are your brand ambassadors and lend their credibility and reputation to your event. But in a survey of over 800 conference directors and creators, 89% said their greatest challenge was finding and securing speakers. Use this conference checklist to find talent and create a balanced agenda for your next event.
Getting started: 8 – 12 months out
When getting started on conference planning, your goal is to create a pool of potential candidates. Don't worry about whether or not you can afford them or how they'll ft into the agenda. The decision-making process, when you evaluate speakers and ultimately choose who to reach out to, comes next. Completing these tasks early will help you get clarity on your agenda and focus your outreach strategy to minimise time contacting the wrong people.
Conference Checklist Task #1: Create a document outlining your speaker requirement and ideals
Confirm your conference topics and theme, to ensure speakers are relevant

Determine the thoughts and ideas you want attendees to leave your conference with, to help find speakers and panelists who'll meet conference-goer's needs and expectations
Conference Checklist Task #2: Create a wishlist and 'pool' of potential speakers and panelists
Call for speaker proposals or abstracts, offering potential candidates the opportunity to submit ideas for topics and discussion

Survey past attendees to see who they would be interested in hearing from at the next conference

Look to internal members, partners, and sponsors for potential topic experts

Subscribe to speaker lists and databases (for example,

Celebrity Speakers

,

Conference Speakers Australia

,

Keynote Entertainment

,

ICMI

, and

Professional Speakers Australia

)   

Read publications relevant to your topic and industry — academic journals, news sites, bestseller lists, and blogs are great for discovering industry and topic-specific speakers

Search social media for topics relevant to your conference to see who's talking about them
Creating a balanced lineup
Attendees crave experiences, not agendas. Your lineup shouldn't feel like it's been thrown together at random — it should have a cohesiveness that tells a story. Creating a plan and outreach strategy that focuses on the right speaker lineup ensures your agenda will attract an audience.
In addition to putting your conference brand and audience first, this strategy also helps you make smarter decisions during the hiring process. Use this checklist to help create an outreach strategy to hire the right speakers.
Conference Checklist Task #3: Identify your agenda's needs
Draft your agenda time slots to see how many people you will need to secure to get the right mix throughout the day (starting with a keynote speaker to set the tone in the morning, and motivational talks to reignite the energy in the afternoon)

List how many spots you need to fill and what their roles will be
Conference Checklist Task #4: Craft the narrative
Make it relevant. Before contacting anyone on your wishlist, consider what value would each speaker bring, and how do their topics or themes relate to each other?

Assess speaking styles. Whose speaking style is better suited for the morning versus the evening?

Include a rising star. An up and-coming speaker can help you differentiate your conference from the competition. They're also more likely to exceed your attendees' expectations than an overexposed speaker or celebrity.

Seek diverse speakers. Diversity and inclusion are extremely important factors in your lineup strategy. A diverse set of speakers will offer a large variety of perspectives and increase the value of your conference.

Set goals and hold yourself accountable. Track and review your progress after each conference.
Securing talent: 4-8 months out
Securing speakers is a repetitive process. It takes time and patience to build a relationship with candidates and get their commitment. Set your team up for success by sharing these guidelines.
Conference Checklist Task #5: Solidify your ask before reaching out to candidates
Determine your value proposition for speakers

Outline the theme and topic you want your speaker/panelist to cover

Outline the time commitment involved

Determine why the opportunity is beneficial to both the speaker and your audience

Set a cadence for your team and decide how many emails need to be sent or calls made to a speaking candidate before it's time to move on
Conference Checklist Task #6: Conduct speaker outreach
Contact speakers via email and/or phone calls

Provide details of the audience you're expecting

Discuss commitment and compensation

Be clear about expectations and make sure they can deliver all your requirements

Confirm total costs to avoid any nasty surprises — ask if there are any specific requirements (like AV equipment, travel expenses, and accommodation) that aren't included in their fee
Set deadlines and deliverables: 2 – 4 months out
Once they're on board, your conference speaker will need to provide materials ahead of time. Let them know what's expected of them and when. Here's an example of a deliverables checklist, which your team should tailor to your event's needs:
Conference Checklist Task #7: Communicate timeline and deadlines to speakers for:
Topic title and description

Bio and headshot submission

Content outline review

Presentation deck and script finalised
The week before your conference
Don't leave anything to chance. The week before your conference is a busy time, but ensure that you or a designated member of your team is communicating with your conference talent to ensure there's no last-minute changes to your line-up.
Conference Checklist Task #8: Confirm details with conference talent
Confirm receipt of their presentation materials

Send a final copy of the agenda and important details about arrival times etc

Conduct a walkthrough of the conference space if available

Test any files with your conference equipment so you have time to follow up with speakers if there are issues
After the conference
Don't neglect speakers after your conference has ended. Chances are, your speakers put a lot of work into preparing for your event. If they had a good experience themselves and feel appreciated, they're more likely to tell colleagues, fans, and other influencers how much they love your event. You should also ask your audience what they thought of your agenda and speakers, to help prepare for your next event.
Conference Checklist Task #9: Thank your contributors
Send a handwritten thank you note and gift of appreciation

Include speakers on follow-up communication such as keynote presentations, blog posts, and photos so they can share with their own network

Tag businesses in photos on social media
Conference Checklist Task #10: Gather feedback from your audience
Survey attendees and ask for ratings and feedback on speakers, topics, and areas of interest
Strategies for Identifying, Finding, and Securing Conference Speakers
To find speakers who draw crowds and retain loyal attendees, you need a solid strategy. Read this guide for more information and advice on how to put this checklist to work for your next conference.